CISA Research Unit: Panos Ghikas on BBC Radio 3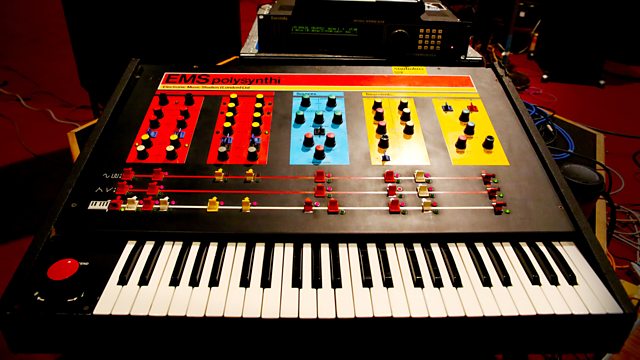 Broadcast on Wednesday April 5th
At 11pm on the Max Reinhardt programme on BBC Radio 3, our Senior Lecturer in Music, Panos Ghikas will have his compositions featured.
Max Reinhardt's musical journey next week voyages through experimental improvised jazz, with a new Arto Lindsay album exploring the meeting point between Afro-Brazilian spirituality and Western modernity. The broadcast will feature the Warsaw Village Band with some traditional Polish folk music, as well as our very own composer-improviser Panos Ghikas (with Jennifer Walshe) who together bend genres and blur temporal perceptions.
Aside from his teaching, Panos Ghikas is a musician, composer, improviser and producer. His output encompasses concert music, live improvisation, interdisciplinary collaborations in digital media, film music and pop production.
He is a member of surrealist post-pop band The Chap, runs the Migro Records label, and is a member of new music collective Migrant Sound. Panos performs and releases collaborative multichannel work with composer/improviser Jennifer Walshe in unreal-time improv duo Ghikas and Walshe and performs violin and viola in free-improvisation groups Rest and the Bohman Expanded Family. Panos runs Tonesoprano Music for Media at Boundary Studios, North London. Panos completed his PhD in Composition at Goldsmiths, University of London and has a Masters in Composition for Film from the London College of Music and Media and a degree in Physics from the University of Patras, Greece.
Tune in next Wednesday evening to hear his work!