CISA Research Unit: OSCILLATE Festival (3/6/17)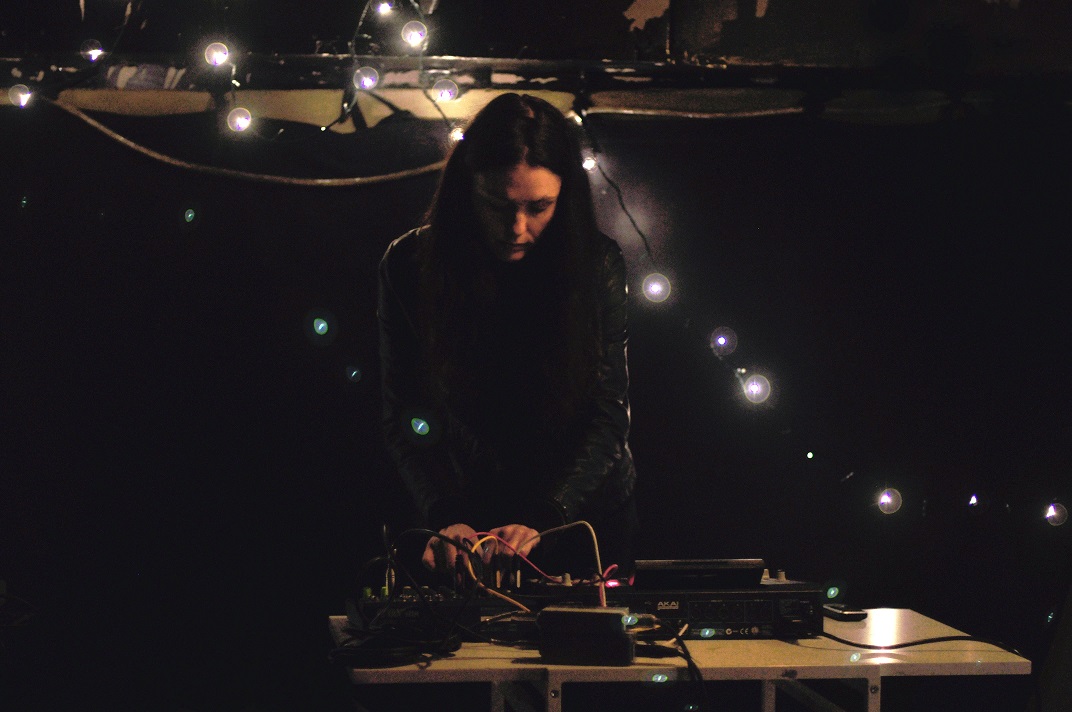 Experimental Music and Sound at the Turner Contemporary
Oscillate is a series at Turner Contemporary featuring artists at the cutting edge of contemporary music and sound art. Its second season culminates with a one-day festival of performances, multi-channel sound works, and interactive installations, featuring surround sound work from Mira Calix (Warp Records) and a live electronic set from Shelley Parker (Structure Recordings) alongside staff, students, and researchers from the School of Music and Performing Arts at Canterbury Christ Church University. Concurrent with the festival programme, Oscillate will also host the inaugural Oram Awards, a new women- only award to recognise emerging and outstanding artists working in music, sound and related technologies created by CCCU Artistic Researcher Matthew Herbert, the New BBC Radiophonic Workshop, and PRS Foundation.

Festival Programme 
THE FOYLE ROOMS: Live performances and playback of audio works by students of the BA Creative Music Technology at CCCU. ( See below for full info on all events)
1:00pm – 1:30pm: Joe Inkpen
1:45pm -2:15pm: Bog Bodies 
4:00pm – 6:00pm: PRSF/BBC Radiophonic Workshop 'Oram Awards' ceremony (private event by invitation only)
8:00pm:  Lauren Redhead and Sarah Gail Brand
9:00pm Shelley Parker
Clore Learning Centre
10:00am – 11:00am: Final set up of surround work and installs
12:00pm – 2:00pm: Multi-channel surround sound installations, interactive works, and performances from the students and staff of Canterbury Christ Church University.
2:30pm – 3:45pm: Multi-channel surround works by Mira Calix (with brief introduction by Mira)
4:00pm – 5:00pm: Electronic Music performances by students and staff of Canterbury Christ Church University.
5:30pm – 7:30pm: Migro 'CISA' Local showcase
---
Artists
Mira Calix
Mira Calix is an award winning artist, composer and performer based in the United Kingdom. Music and sound have always been at the centre of her practice, which she continues to integrate with visual media and technological innovation to create multi-disciplinary installations and performance works.
Mira has been commissioned by many leading international cultural institutions, festivals and ensembles including the London Sinfonietta, the Royal Shakespeare Company, the Aldeburgh Festival, the Melbourne Recital Centre, Performa, Institute of Contemporary Art, Garage MCA, National Portrait Gallery, the Manchester International Festival and The Mayor Of London among others.
She has been the recipient of several awards; in 2009 she won a British Composer Award for her composition; My Secret Heart. The installation, commissioned by Streetwise Opera, and featuring the voices of a 100 strong choir, toured extensively internationally and was also the recipient of a Royal Philharmonic Society Award as well as finalist for The National Lottery Arts Award 2010. Chorus, a collaborative work with United Visual Artists received an Award of Distinction in the Interactive Category at Prix Ars Electronica 2010. Her strong relationship with UVA has continued most recently with Momentum an installation for the Barbican Curve Gallery in London, which opened in February 2014 and a commission for Opéra National de Paris in 2015. Her score for the film opera 'Fables' a collaboration with visual artists Flat-E was nominated for a British Composer Award in 2011.
In 2012 Mira created her first sculptural work 'Nothing Is Set In Stone' .The monolithic musical sculpture was commissioned by The Mayor Of London and Oxford Contemporary Music in partnership with The Natural History Museum and Exhibition Road Group. The installation was part of the London 2012 Festival, Cultural Olympiad program. 2012 also saw the commission of a new soundtrack score by the British Film Institute for Alfred Hitchcock's Champagne. The newly restored 1926 full length feature premiered in London in September as part of the Genius of Hitchcock, Cultural Olympiad program at the British Film Institute.
In 2015 Mira Calix premiered Inside There Falls, a mixed media installation at Carriagworks, in Australia as part of the Sydney Festival. The artwork is multi -sensory large scale installation of paper, sound and movement. A blanched new landscape that seamlessly blends technological innovation and organic materials exploring the nature of storytelling. Mira invited acclaimed choreographer Raphael Bonachela to participate in the work which incorporated durational performances by members of the Sydney Dance Company.
Mira has recently returned from China where she opened the Moving Museum 35, a temporary soundart mixed media installation situated on a public bus. Her project was created in collaboration with students based at Nanjing University Of the Arts, and was supported by the British Council, PRS Foundation and JCDecaux, part of the UK in China 2015 cultural exchange program. The temporary museum is open to the public daily, in the city of Nanjing, until April 2016.
Mira Calix is signed to Warp Records and published by Mute Song/ Music Sales
Bass frequencies and found sounds are recurring themes within Shelley Parker's performance, installation and music production. As well as releasing the Power Station EP and Spurn Point on her own label Structure, her solo work and remixes have been released on various labels including Entr'acte, Opal Tapes and Comfortzone. She has contributed to the Wire Magazine's Below the Radar series and her track Spectral appears on Boomkat's 14tracks. Her music production has received wide support from artists such as Nic Bullen, Pearson Sound, Richard Norris, Ben UFO, The Black Dog and Ancient Methods.
In addition to her music and live performances, she has constructed a number of sound installations for the V & A, John Cage retrospective (De la Warr Pavilion), Cornelius Cardew festival and The Auricle, New Zealand. In March 2015 she produced a live performance at the Whitechapel Gallery compiled from a selection of spoken word pieces by the writer-in-residence Caroline Bergvall. Since June 2016 she has been collaborating on new performance and sound projects with choreographer/dancers Fernanda Muñoz-Newsome and Jamila Johnson-Small formed as part of the Hayward touring exhibition programme "Art from Elsewhere" at the Arnolfini, Bristol. In addition she is also composer for the forthcoming production of Remnants (Erratica) at Oxford Contemporary Music, Marion Goodman (London) and The Print Room in London.
Shelley regularly performs her music and DJ sets at: Flussi Festival , Sound of Stockholm, Borealis Festival, Centre for Contemporary Art (Warsaw), Test Department's Total State Machine, Tate Britain and Berlin Atonal.
Joe Inkpen
Joe Inkpen is a composer, guitarist and visual artist currently studying for a PhD specialising in rhythmic composition. His work most prominently features polytemporal elements, exploring compositional techniques, aesthetic concerns and practical implications of live performance, integrating visual elements to further enhance the work's rhythmic nature. The Disconnect is a polytemporal composition for two pairs of performers; each guitar and drum duo features their own independent tempo (positioned at each side of the stage and wearing headphones with click track) executed simultaneously, however these conflicting tempi are calculated in such a way that they provide opportunity for rhythmic unison as well as 'arrhythmic' qualities across the parts. In this way the piece explores the concept of rhythmic consonance and dissonance (a term coined by composer Conlon Nancarrow), achieving this by way of variation in terms of instrumental texture, repetition, improvisation, dynamic and harmonic change as well as rhythmic use of effects pedals. The work is in an ABCDBA form, each distinct section focusing on a different area of compositional exploration. Polytemporal composition forms the main body of Joe's PhD research, this work providing both one of his first fully formed pieces as well as an opportunity to gain insight into practical considerations of live performance. Joe performs live regularly across Kent and has presented works at Canterbury's Sounds New Contemporary Music Festival, De Singel Antwerp (as part of LaBO), BBC Maida Vale studios and the Turner Contemporary, also having a large portfolio of studio work and collaborations.
Lauren Redhead and Sarah Gail Brand Duo
Lauren Redhead is a composer of experimental music, a performer of music for organ and electronics, and musicologist who focuses on the aesthetics as socio-semiotics of music.
As a composer, Lauren's music has been performed by international artists such as Ian Pace, the Nieuw Ensemble, Trio Atem, Philip Thomas, BL!NDMAN ensemble and rarescale, and she has received commissions from Yorkshire Forward, the Huddersfield Contemporary Music Festival, Making Music and the PRSF for Music, Octopus Collective with the Arts Council of England and most recently from TRANSIT festival. Her opera with librettist Adam Strickson, green angel, was premiered in January 2011 with the support of the Arts Council of England.
Lauren's music has been performed at Huddersfield Contemporary Music Festival, Gaudeamus Muziekweek, the London Ear Festival, London Contemporary Music Festival, Firenze Suona Contemporanea, Composer's Marathon V (Vienna), Full of Noises Festival, the New York City Electroacoustic Music Festival, and many locations throughout the UK and Europe.
A CD of Lauren's chamber works entitled tactile figures was released on the engraved glass label in 2012. She has since released two albums with the pan y rosas discos experimental music label (Chicago) and her work 'concerto' featured on the debut album of the Vocal Constructivists, 'Walking Still' (Innova).
Described by The Wire magazine as the most exciting trombone player for years, Sarah Gail Brand has recorded and performed on the international Jazz and Improvised Music since the early 1990s with Mark Sanders, John Edwards, Martin Hathaway, Billy Jenkins, Elton Dean, Evan Parker, Phil Minton, Lol Coxhill, Alexander Hawkins, Maggie Nicols, Rachel Musson, Wadada Leo Smith, Jason Yarde, Steve Beresford and countless others. She appears in Stewart Lee's Comedy Vehicle, series 1 & 2 (BBC TV) and with Stewart in the 2014 documentary Taking The Dog For A Walk
Sarah was a guest presenter on Jazz on 3 (BBC Radio 3) 2009-2016, is a professor of Improvisation at the Guildhall School of Music and Drama, London, and a qualified Music Therapist. She is currently studying for her PhD in Improvised Music at Canterbury Christ Church University, Kent and described as "One of the most passionate and dynamic musicians alive." –Time Out
Bog Bodies is the collaborative project of Robert Stillman (saxophone), Anders Holst (guitar), and Seán Carpio (drums). Formed in 2015, the band's sound breaks down distinctions between composition and improvisation, electronic and acoustic sound, abstraction and figure. Their first recorded work, Sligo is part of a larger multi-media project created jointly with experimental film artist Benjamin Rowley, whose hand-made 16mm soundfilm loops form an integral electronic element of the music on the album. Shifting freely between textures of drone, noise, and lyrical melody, Sligo reflects the eclecticism of the band members' individual careers (they have collaborated with artists such as Manuel Göttsching, Kit Downes, and Joachim Badenhorst), and to the broad range of music from which they take inspiration, which includes James Blood Ulmer, Sunn O))), Archie Shepp, and Supersilent.
"I've already read comparisons to the album that mention Alice Coltrane, Moondog, Ornette Coleman, American minimalism, spiritual jazz, and the "old, weird America" of Harry Smith — and while all those references do seem apropos, there's a very, very personal and elegiac sentiment that Stillman's expressing that I find to be very original"- Other Music
"In an evocative universe full of subdued poetry, Anders Holst breaks with the common guitar aesthetic to create his own expression" – Geiger.
CISAlocal is a project focusing on the experimental music making community in East Kent. A collaboration between Canterbury Christ Church University's 'CISA' (Composition, Improvisation, and Sound Art) research unit and the London Based Migro Records label, CISAlocal will feature works by a selection of musicians and sound artists from East Kent on a vinyl compilation released in Summer 2017.
This initiative is funded by a Knowledge Exchange Award from the Faculty of Arts and Humanities. CISAlocal is managed by Panos Ghikas, founder of Migro Records and Senior Lecturer in Music at the School of Music and Performing Arts.
CISAlocal artists performing at Oscillate – Turner Contemporary, June 3rd, 3:30pm at the Clore Learning Centre:
Anna Braithwaite will have two works performed:
Chinese Whispers – Concept – Anna Braithwaite, Graphic score by Myah Chun Grierson, music created and performed by members of the Montrose Composers' Club. Performers: Matt Brown (viola), Phil Self (guitar), Aidan Shepherd (accordion), Anna Braithwaite (vocals)
The Wooden Knight – Aidan Shepherd and Anna Braithwaite
Aidan gave the piece its name, and wrote the first eight bars but sent just the last two bars to Anna. She then added the next eight bars but only revealed the last two to Aidan. The process continued like this with each composer adding to what they were sent without knowing what came before, creating a compositional game of 'head, body, legs'.

Anna Braithwaite is a composer who lives and works in Folkestone, Kent. Her music has been performed in theatres and music venues around the UK and has been broadcast by BBC Radio 3 and Resonance FM. In 2016 Anna was: invited to be part of the British Music Collection, selected for the Sound and Music composer/curator scheme, commissioned by Music 4 Wellbeing to create a community choir work and was composer in residence at Quarterhouse theatre where she created a piece of 'gig theatre' called 'Brainsong'. Anna is a classically-trained singer and an experienced cabaret artist who often performs in her own works and continues to tour the UK with her cabaret trio Shoo Shoo Baby.
Will Glanfield (alto clarinet) – sculptor/musician/composer/public artist
Mavernie Cunningham (voice) – artist/poet/musician/lecturer
David Leahy (double bass) – improviser and researcher of music and dance.
Following a Fine art degree at Canterbury College of Art (1976-79), Will began his career to date as an artist/maker in the public arts sphere working to commission, primarily with wood. He played with 'The Happy Accidents' from 1985 – 2011. Since 2011 Will has been composing and creating his own music and collaborating with other musicians. He plays alto saxophone and alto clarinet.
Martin Tanton performs the 'Aionophone', a new musical instrument he developed over the summer of 2012.
Martin works with sound as both an acoustic process, occurring through time, and as an occupier of space. He is interested in boundaries, spatial and temporal, that both separate and join. Sound permeates boundaries, transforming both itself and what it touches.
This festival is supported by QR funding from the School of Music and Performing Arts, Canterbury Christ Church University.