Callum Foad Column: Charge at the Marlowe Theatre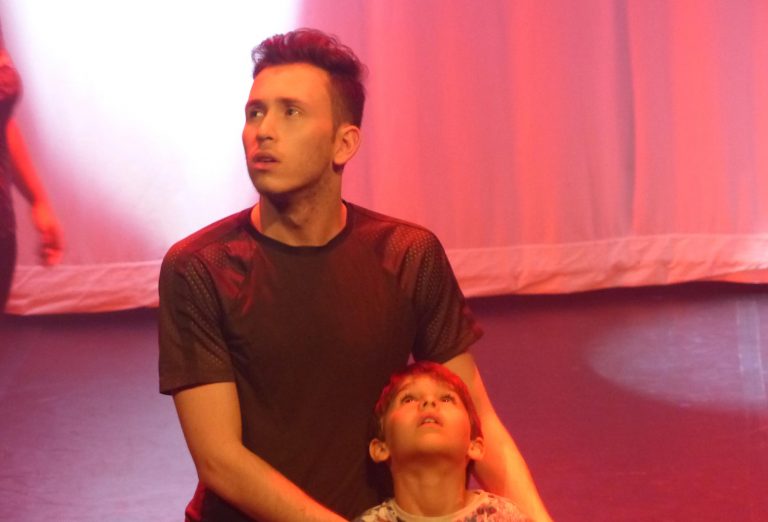 Dance students and lecturers work performed live
With close ties to the University, the Marlowe Theatre often hosts performances by those studying within the city, and this event at 7pm on January 26th was very much reflective of this, showcasing the work of dance students at Canterbury Christ Church.
The evening began with 'catalyst', a piece exploring a young boy with his life in front of him, symbolised by the presence of his elder self throughout. The pair arise, dance and chase each other around the stage, in a constant exploration of the dreams of a young boy, and whether or not these dreams can be carried with him into the future.
The next three pieces of the evening were performed by dancers from the School of Music and Performing Arts each united in a theme of negative conceptions and misplaced idealism regarding female body image. These works were greatly varied, with some performed by a single dancer freely exploring all four corners of the stage, and others by a large group, cohesively arranged within the centre of the floor. This great variation in performance allowed the ensemble to accurately display the myriad of conflicting emotions often linked to the concept of body image, with the depicted mood of the performance tilting between exuberant joy and feelings of despair. This is aided by the colourful lighting which effortlessly floods the small studio, bathing all in colours sympathetic to the performance and the feelings conveyed.
After the conclusion of these works, the stage descended once more into darkness, and the focus centred once again on a young boy, however this time alone. The final performance of the evening was by international dancer and performer Ash Mukherjee entitled 'Charge', an exploration of war and peace from the innocent perspective of a young child. The performance was one very much pinned on dynamics, beginning with the build up to the climactic final battle, in which the performers shout, dance and throw themselves about the stage, before ending in the calmness of the aftermath. This piece made great use of interesting visual elements, such as powder resting in the palms of the performers, who clapped in a particularly dramatic moment to create dust clouds around the stage. The piece also drew upon the influences brought by director Mukherjee, displayed within certain stances and actions very much reflective of those described in Asian scriptures and folklore. It is this that created a real uniqueness about the piece, building a further dimension with the work and also allowing the directors personal views to seep through.
After the performance, the director and dancers gathered in the centre of the stage for a question and answer session, taking questions from the audience as well as providing a greater description of the pieces shown. Despite the fact that this performance was a work still in progress, there is very little that seemed lacking, and the piece succeeded in its aim to draw thoughts of war and peace from its audience.
– Callum Foad
---