Callum Foad Column: Big Band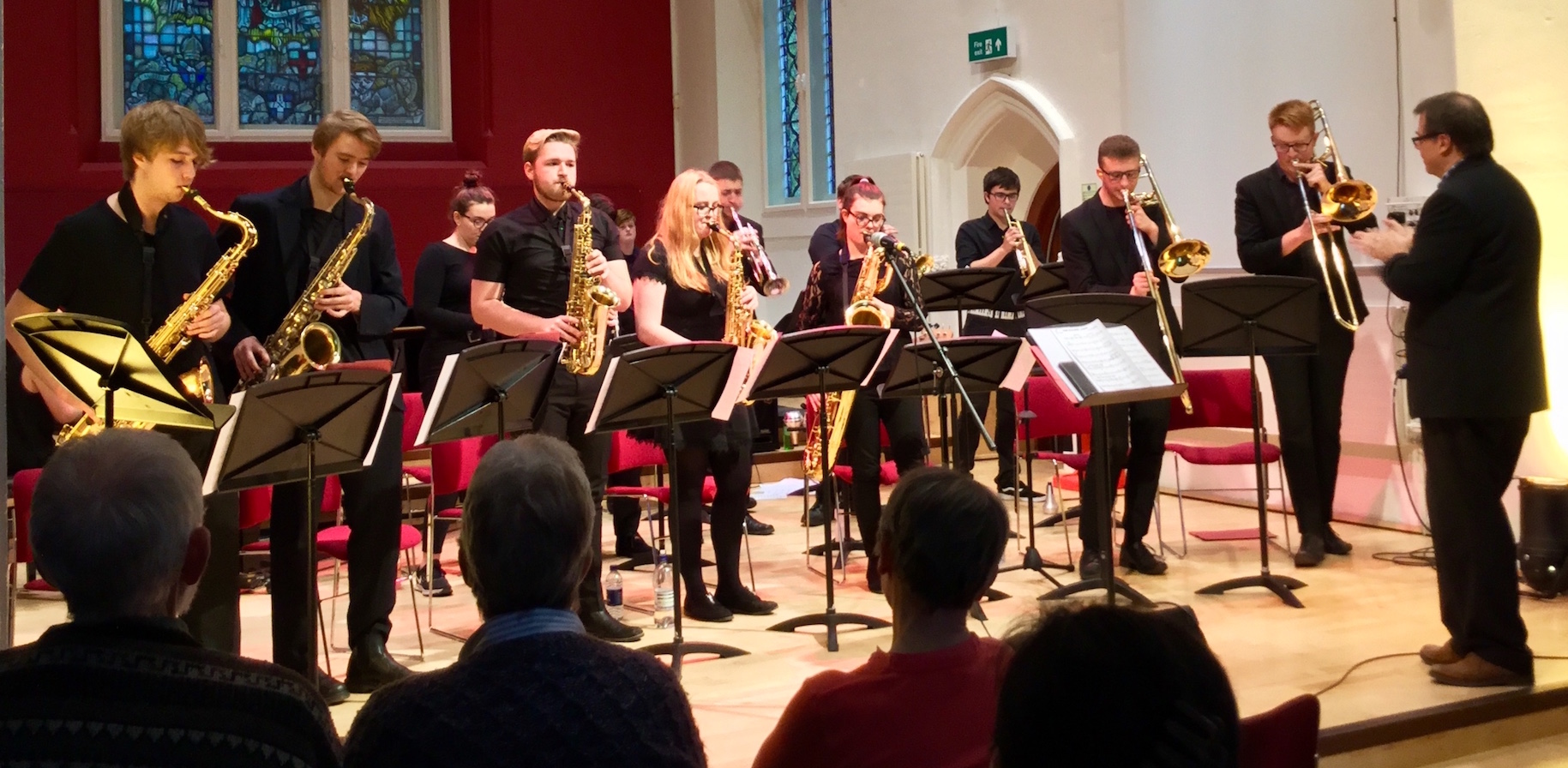 Review of the Wednesday lunch time concert, 15/11/2017
The Canterbury Festival saw many fine acts perform at the St. Gregory's Centre for Music, with a wide variety of substance and style displayed, at great credit not only to the University, but to the city as a whole. It would be forgivable to think that upon the end of this festival the performance centre would lie dormant until the next annual celebration, however this could not be farther from the truth. Indeed, the lunch time concerts held here continue on, and are still of the same calibre as those that were held previously.
My next concert saw the performance of the University Big Band, comprised of students studying under the Christ Church music programmes. The ensemble featured a wide and varied collection of instrumentation, featuring both the traditional brass instruments usually associated with Big band jazz as well as the more contemporary sounds generated by the inclusion of an electric guitar and bass. Due to the size of the ensemble, it would appear that the majority of the students on the music programmes are involved in some way, and this lends the ensemble a warm communal feel, with the performers laughing together, sharing jokes and projecting a mood to the audience very much befitting of the music they play.
As is common with big bands of this style, the ensemble plays jazz hits imported from the warm and sunny climes of America, which is amply demonstrated in the warmth and exuberance of the compositions. Even with the inclusion of 'La vie en Rose', a song most beloved by the French and considered by many amongst them as a second national anthem, the American ebullience of this set remains undimmed, and this song as well is played with great exaggeration, akin to the style of Louis Armstrong. Of course, this joie de vivre exhibited in the music runs at great parallel with the natural wet and grey of the English weather at this time of year, although this is not apparent in the great warmth on display inside the old church.
The songs played also act as launchpads for great experiment and improvisation by the band, who, under the instruction of their conductor Steve Waterman, take consecutive turns in the spotlight. In this way, the immense skill and talent of each performer is shown individually, as well as aiding the natural flow of the music played. Despite the considerable size of this ensemble the group plays with the lucidity and control of a far smaller outfit, a skill which is only achieved after countless hours of rehearsal and the relationship between the musicians, forged after years of playing together in numerous environments, is incredibly obvious.
Therefore, the bright and upbeat sound that is performed today makes a welcome respite to the encroaching dullness of the winter months, and an incredibly enjoyable experience. The musicians who played have more than amply demonstrated their abilities, and will all no doubt continue to thrive musically long into the future.
  – Callum Foad
---