Broadway Choir Lunchtime Concert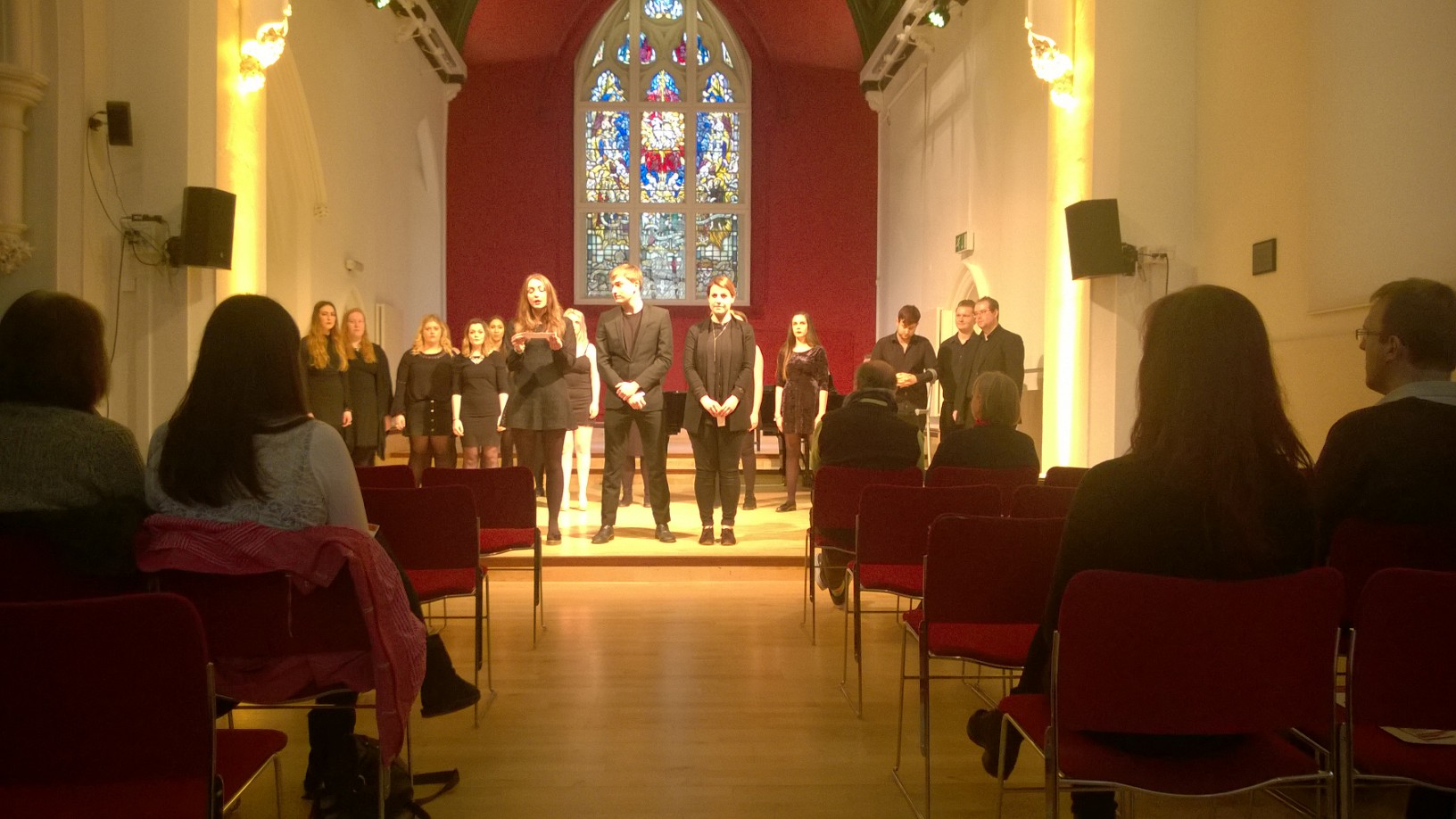 Yesterday we were treated to a Lunchtime Concert by the amazing Broadway Choir, originated and conducted by Phil Hornsey. We started the performance with a stunning rendition of Circle of Life by Elton John and Tim Rice. The solos by Phillip McParland, Francesca Manklelow, and Bethany Hunt were wonderful and folded straight back into the ensemble.
Next we had two numbers from the hit musical Rent, Seasons of Love and No Day But Today. The numbers were beautifully harmonised with stunning solos from many students throughout.
After this we moved onto a brilliant medley of the best of Rogers and Hammerstein, using numbers such as The Hills are Alive (Introduced to us by Bethany Couch who if you closed your eyes sounded exactly like Julie Andrews!), Oklahoma and South Pacific.
Following this was the hauntingly performed Bring Him Home from Les Misérables by Claude-Michel Schönberg, and Alain Boublil. This version gave us a harmony which does not exist in the original but having heard this should do.
To bring the mood back up after this we heard a song from I Love You, You're Perfect Now Change called Cantata for First Date, showing us two people getting ready for the first date. This was hilariously performed by all with great timing and facial expressions to boot.
The show was finished up with a lovely duo of Day by Day from Godspell and In the Beginning from Children of Earth. Once again we heard strong solos from members of the group, showcasing the wealth of talent that this company of singers has.
A special mention for Nicola, who was our guide through the musical numbers for the afternoon and gave us brilliant insights to the history of the pieces, as well as the wonderful Phil who not only accompanied the numbers but arranged some of the pieces as well.
Definitely a performance to look out for again, let's see what they do next time. For videos from the performance, check out our Facebook page here!