Annual Musical 2017?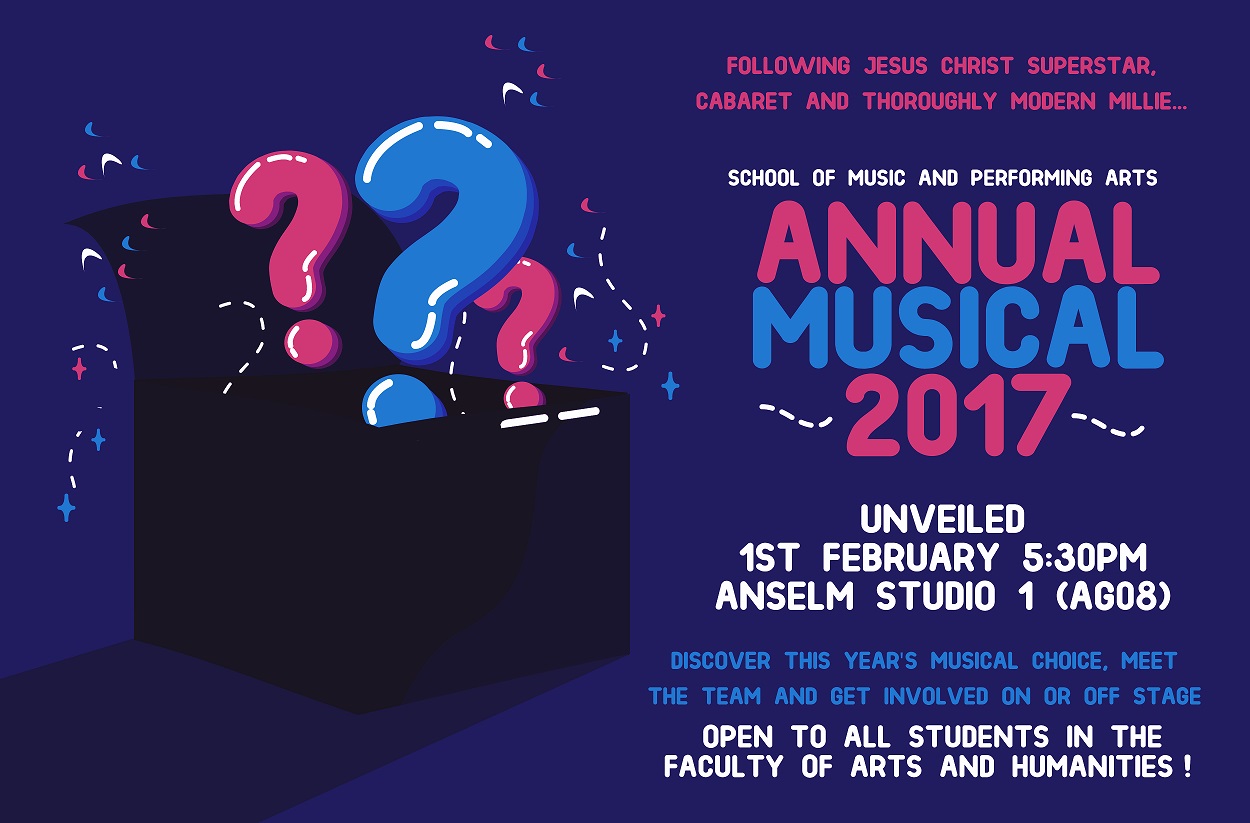 Open for the first time to ALL students in the Faculty of Arts and Humanities
Are you wondering what this year's Annual End of Year musical will be?
It's that time of year again when we are prepared to unveil the choice for the MPA musical to be performed in June of the final term in 2017.
The musical is always a real community effort and students have the opportunity to learn what its like to work together on a professional full-length show, which provides great experience both personally and for their CVs.
The launch presentation to divulge this information to encourage students to be involved in the production will happen on Wednesday 1st February at 5:30pm in Anselm Studio 1 (Ag08)
The roles on offer for audition/interview for the production are many and varied, including positions both and off stage…
Including:
Principle Performer (actor/actress)
Ensemble Performer (actor/actress)
Dancers
Choreographers
Musicians (orchestral and commercial)
Singers
Assistant Musical Director
Assistant Director
Assistant Stage Managers
Stage Hands
Make Up and Hair Artists
Costume designers
Set designers
Projection engineers
Lighting engineers
Sound engineers
And many more!
In addition, as the sub-title suggests, the musical will no longer be open to only Music and Performing Arts students. Any students from within the Faculty of Arts and Humanities, including the School of Humanities, School of Languages and Linguistics and the School of Media, Art and Design are all eligible and welcome to audition/interview for any part.
So please tell your friends and colleagues and come along to discover how you could get involved!