Annual Cathedral's Group Choir Festival
CCCU Chamber Choir perform at Birmingham Symphony Hall
Every year, the Cathedrals Group of Universities mounts a choir festival, at which choirs from at least a dozen universities come together to sing a major work with orchestra. During my time as Director of Music these events have been held at Chester, Winchester, Leeds and – in 2018 – Birmingham. Canterbury Christ Church University, which helped to found the festival, is represented by its Chamber Choir. The thrill of these events is that our students get to perform much larger works that we could ever programme here, and there are lots of lovely side effects: an improvement in sight reading and musical discipline, and a social pay-off, both in sharing the pleasure of singing with musicians from other universities and in the choir bonding together. Each participating choir gets a 'solo spot' in the concert, and this  year it was a real thrill to perform in Symphony Hall, Birmingham: what a venue! As their conductor I was very proud of our Chamber Choir: not only did they hold their collective nerve but their performance (of Duarte Lobo's Audivi vocem de caelo) was beautifully shaped and blended.
– Dr David Allinson, Director of Music
---
This year's event was the 30th annual festival, held on Saturday 24th February. Here is what our participating students, many of which from the School of Music and Performing Arts, thought of their experience…
"My first weekend away with the CCCU Chamber Choir for the choir festival was amazing! We were extremely busy, travelling from rehearsals to concerts and services with something happening every day, but it was very enjoyable and like nothing I've ever experienced before. It was a privilege to be part of something so huge and important. Watching what the other university choirs did was brilliant as seeing different takes and types of music was inspiring as well. I would love to be a part of this next year in Liverpool!" – Lucy Dunn
"It was fascinating to perform in a really large modern concert space, instead of the historic church and cathedral buildings in which we usually sing. I enjoyed the experience of working alongside singers of the same voice type from other choirs and discovering how varied we are in terms of things like musical background, recruitment, auditioning and repertoire. I think we would all have sung better in such a vocally taxing work with more time spent preparing the work in the months beforehand to allow fewer hours of rehearsal on the day of the concert." – John Shanks
"Taking part in the festival really allowed the chamber choir to bond more and now it does feel like a group of close friends. The music was challenging, but this made the performance very rewarding and I'm already excited for next year." – Alys Harvey
"Singing with the Chamber Choir in the annual Cathedral Groups festival is always a highlight of my year. Having the opportunity to sing in some amazing venues with a range of different choirs is always exciting. This year being able to sing in the Birmingham Symphony Hall made the weekend even more special. The weekend also gives a fantastic opportunity to bond as a choir and to get to know each individual more and develop long lasting friendships within the choir. Being able to socialise as a choir is a very unique opportunity and allows an opportunity to spend time as a choir outside rehearsal time." – Ellie German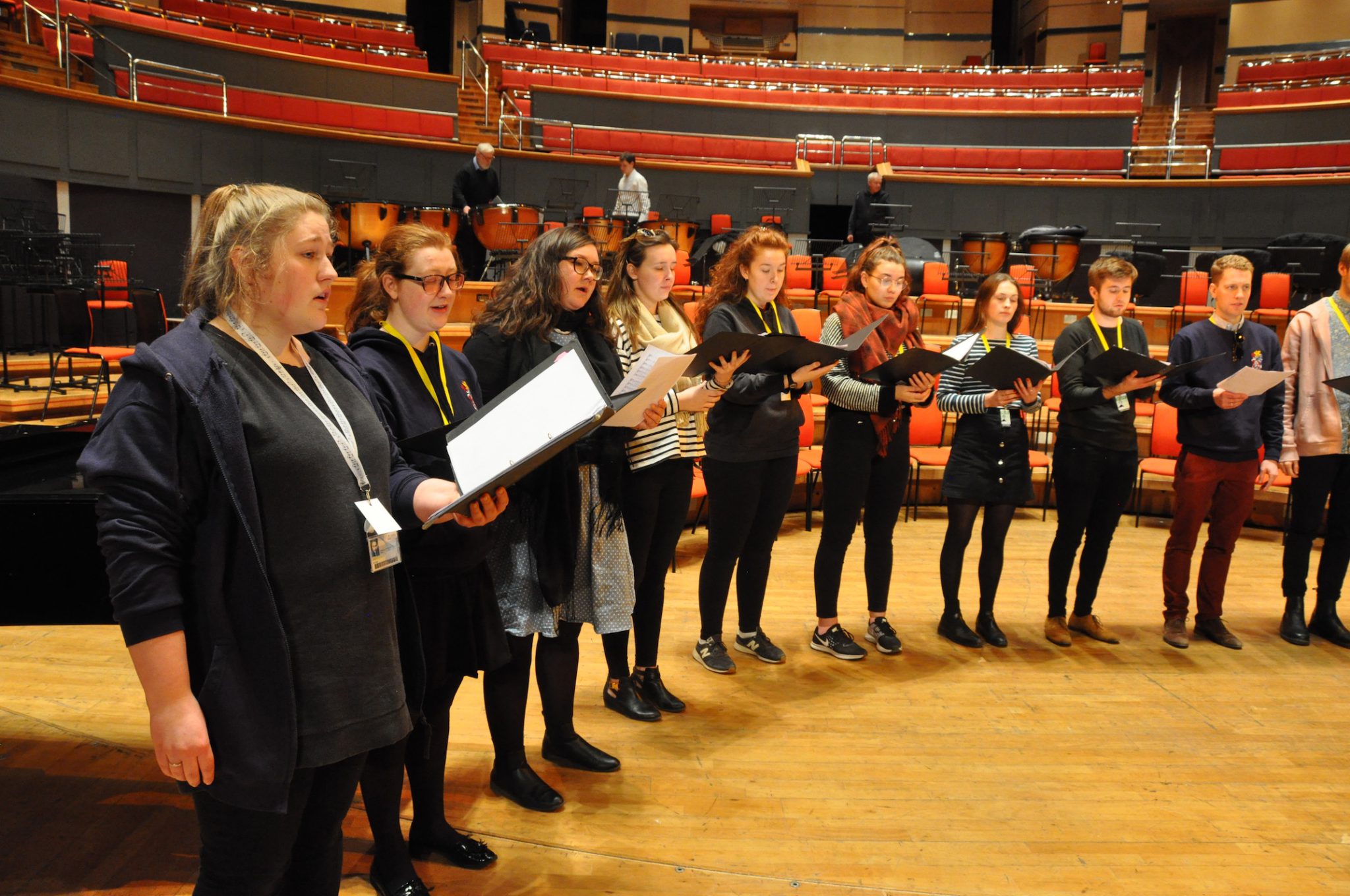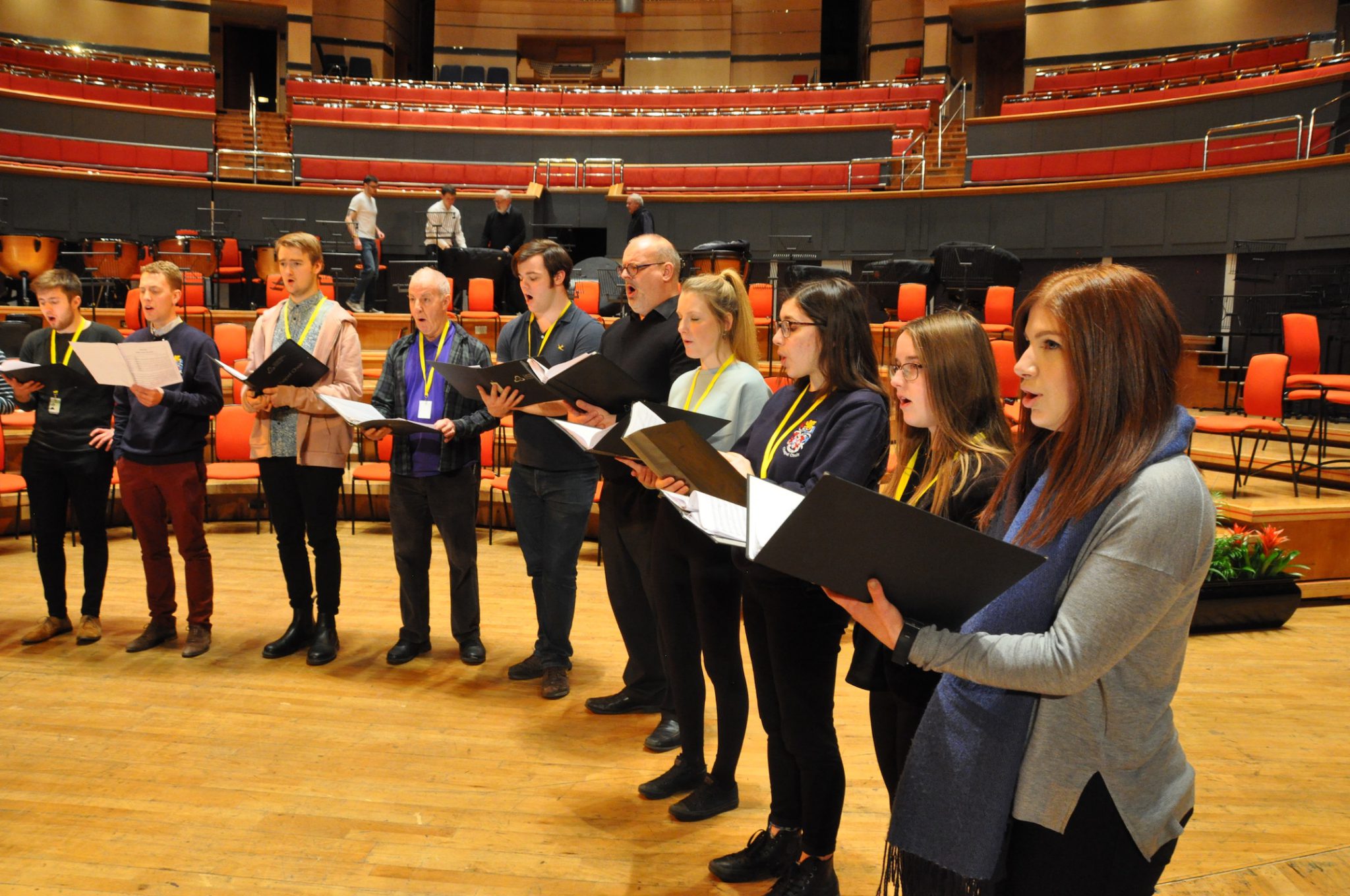 All photographs courtesy of David Miles.