CISA Research Unit: 'Something is Other than it Is' – Alistair Zaldua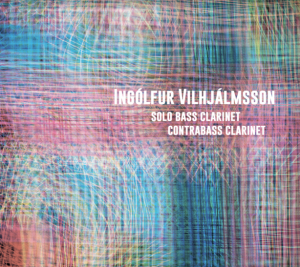 Performance to celebrate CD launch – Friday 22nd September
Tomorrow, in Reykjavik, at 8pm (British Time), one of our sessional lecturers and composers, Alistair Zaldua, will have his work 'Something is Other than it is' presented in concert as part of a new CD launch by an Icelandic artist.
The man performing Alistair's work, alongside four other composers, is Ingólfur Vilhjálmsson, who had previously come to Canterbury to give a concert of solo clarinet in 2015, where he commissioned Alistair to write the bass clarinet piece now being performed and released in 2017.
Originally born in Iceland, but living in Berlin, Vilhjálmsson studied in Amsterdam with Herman Braune, Harmen de Boer and on bass clarinet with Harry Sparnaay and Eric van Deuren. He received a scholarship as a member of the Ensemble Modern Academy 2006-2007. Ingólfur is a member of Ensemble Adapter  and his other chamber activities include Duo Plus with accordionist Andrea Kiefer and also a duo with percussionist Tobias Guttmann (Duo Dualism).  He has worked with many composers of his generation and given concerts in Germany, Holland, Finland and Iceland, including in festivals like, März Musik (Berlin), Invention (Berlin), Dark Music Days, Frum- (Reykjavík) and De Suite (Amsterdam). Ingólfur has worked with known composers such as Hosokawa and with Lachenmann on his avant-garde landmark piece Dal niente. His playing has been recorded by the WDR, The Icelandic Radio and the Hessische Rundfunk.
The full programme for the concert will include:
– Jesper Pedersen: Kesselschleicher (2017) for contrabass clarinet and electronics (Premier)
– Franco Donatoni: Ombra I and Ombra II (1984) for contrabass clarinet
– Alistair Zaldua: Something is Other Than it Is (2014) for bass clarinet
– Jacob Diehl: Suada (2009) for solo bass clarinet
– Thrainn Hjalmarsson: Tinted-Milieu (2017) for contrabass clarinet and electronics (Premier)