A Triumvirate of Broadstairs Music Events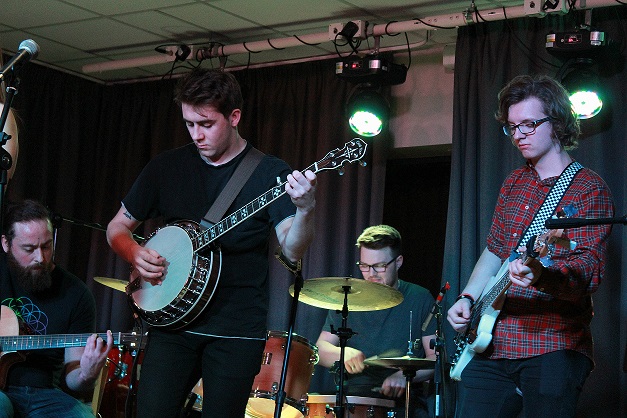 End of Term Concerts
There have been so many brilliant events happening in Canterbury toward the end of term before our students break for Easter, we decided to take a look at the other fantastic goings on over at our sister campus, Broadstairs, where the rest of our talented music students in Commercial Music and Creative Music Technology study.
Here's a little look at the events that happened in the last fortnight over in Dwell Bar with help from roving reporter, excellent photographer and student Aimee Vaughan.
The 2nd of March gave an opportunity for students to get up on stage and showcase their musical talents in order to have a chance at gaining a record deal with C3U Records, at their Auditions Night. There were three bands performing; Ted's Dungeon Pals, Big Steve and his band, and Art Deco aswell as two singer-songwriters, Amber Dale and Annie Braizer, and six electronic acts. These excellent acts ensured the night boasted a diverse range of music from multiple genres with something for everyone. The students, staff and general public in the audience ensured that every act received a warm reception and were applauded enthusiastically after every song, boosting their confidence and in appreciation of their music. This made for a brilliant, friendly and supportive atmosphere as the musicians were given the opening to demonstrate their own compositions, in some cases for the first time.
The following week brought the Pathway Records Festival, for three full nights of outstanding music and musicianship, from the 8th – 10th of March, showcasing the best our professional full time and associated staff have to offer.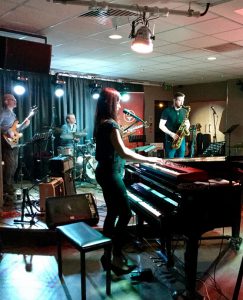 The Pathway Records label was founded in 2009 in order to release Paul Booth's album Pathways. Since the success of the release, the label has sparked much interest from artists and followers of jazz, new contemporary and world music. They are now constantly developing relationships with new artists who write and perform music of the highest level. The label is dedicated to being a nurturing channel for artists, who already demonstrate a strong musical identity and vision and are eager to share this with the global community of music lovers. The three nights of this event showcased many of these artists, particularly the final show stopping evening, which included the first artist to be signed officially to the label, Paola Vera, and the Pathway Collective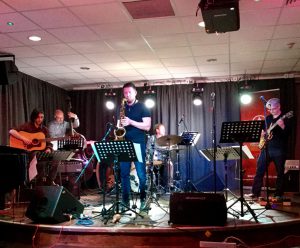 which gave an opportunity for many of these artists to perform together, including Richard Rozze, James Dean, Tim Lapthorne, Dave Whitford, Jo Doolan,  Andrew Bain and Paul Booth himself. Together, the collective brought the house down with an array of songs, including some taken from Subject Lead James Dean's latest record Here and Now.
To finish off the final week of term, Broadstairs Music presented an evening of Staff Directed Student Ensembles on the 14th March. There were three groups on the night, kicking off with the Choir ensemble who started the evening as it meant to go on, with sheer enthusiasm and determination, singing in perfect synchronicity with beautiful harmonies, appreciated vastly by the audience who had filled Dwell. Special praise was given to predominant vocalist Kojo Degraft-Johnson whose performance was exemplary and displayed his amazing voice to its full potential.
Following the Choir were the Songwriter's ensemble, giving an opportunity for students who write their own music and lyrics to work together and share ideas with other like-minded people in order to refine and present their compositions live. There were multiple songs performed in the set, with a showcase of powerful voices, expert instrumentation in the melody and rhythm. As ever with live sound, there were technical issues, but the students showed their maturity as performers without skipping a beat or allowing it to affect their music in any way.
Finishing up the night were the Prog Rock ensemble, which provided a change to proceedings with a new genre which added great diversity to the evening – consummate performances and performers keeping Dwell rocking well into the night.
Speaking to some of the performers after the show, everyone agreed the gig had gone smoothly with the audience really enjoying every act. Skilful student Amber Dale who performed on the night in the Songwriters ensemble with one of her own compositions Not Gonna Settle Down commented on the experience within the ensemble which incidentally summed up the entire evening perfectly, "I think the gig went really well, it was a really fun ensemble (to perform in) which got everyone involved and was really nice to hear everyone's songs."
We look forward to more excellent Broadstairs events next term!