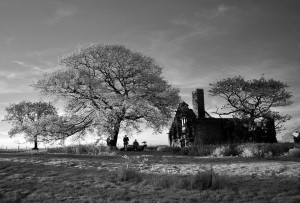 Celebrate Saturnalia with Hand of Stabs, Carol Watts, Dylan Cairns and a new venue!
Saturnalia was a pre-Christian winter celebration involving gift giving, over-eating and general lawlessness. Slaves were waited on by their masters and a 'Lord of Misrule' was chosen and forced to indulge in food and other physical pleasures for a week before being brutally murdered. This Thursday (3.11.15) experimental folk improvisers Hand of Stabs collaborate with the poet Carol Watts and young Welsh Hurdy-Gurdy virtuoso Dylan Cairns to create a performance that celebrates the remnants of paganism that lurk under the surface of British culture.
Free Range has a new regular venue!
The lovely people at Water Lane Coffeehouse have offered Free Range a home up to the end of March 2016! Starting this coming Thursday (3.11.15) Free Range events will happen at: Water Lane CoffeehouseWater LaneCanterburyKent CT1 2NQWater Lane is off Stour Street and is a 1 minute walk from Canterbury high street: the turning is between the Abode Hotel and a restaurant called Chimi Changa. The coffeehouse is next to Canterbury Cycle Centre. The nearest car park is in Rosemary Lane. Thank you so much for your support over the last four events!
See you on Thursday, Sam