Dr Andy Birtwistle, Reader in Film and Sound is to present an audio-visual extravaganza.
Canterbury Christ Church University
School of Media Art and Design
Research Seminars 2017-2018
21 February 2018
4.15pm-5.30pm
Powell Building – Pg06
North Holmes Road Campus
"Listening to Rubbish": a live performance with compact audio cassettes
Performer: Dr Andy Birtwistle (CCCU)
This research seminar is a performance lecture by Andy Birtwistle on the art of art of the audio cassette, starting with the big bang and ending in landfill. Andy will perform live with work from his Start Here cassette tape label, with visuals provided by 35mm slide projector. Described by Dr John Hails (Edinburgh Napier University) as "witty a nd thought-provoking", this performance lecture aims to bring discerning listeners the finest in magnetic tape based media archaeological art.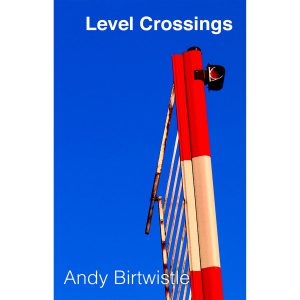 Praise and condemnation for releases on the Start Here cassette label:
"Weird" – Spool's Out Radio, Resonance FM
"It's perfect. This is the most punk tape I can own. In anyone else's hands it wouldn't be nearly as punk" – Tabs Out
"I don't think Andy Birtwistle comes up with something new; it is what it is, the sound of vinyl crackling. The concept is quite poor, the results are nothing you couldn't do yourself" – Vital Weekly
http://www.andybirtwistle.com/Cassettes.html
https://andybirtwistle.bandcamp.com/
Dr Andy Birtwistle's research interests include film sound, avant-garde film and art cinema, sonic arts and culture, modernism, media archaeology. He is the author of Cinesonica: Sounding Film and Video (Manchester: Manchester University Press, 2010) and "Photographic Sound Art and the Silent Modernity of Walter Ruttman's Weekend (1930)" The New Soundtrack 6(2) (2016), pp. 109-27, among other works.
Powell Building – Pg06
North Holmes Road Campus
Email Dr Andrew Butler – Andrew.Butler@canterbury.ac.uk – for further details
— All welcome —