James Newton on one of the Oscar-nominated films.
When the nominees for this weekend's Academy Awards ceremony were announced, my Twitter feed was awash with colleagues and other people I follow pronouncing their delight at the news that Jordan Peele's Get Out had been nominated for Best Picture. The satirical horror film, about a black photographer being ingratiated into his white girlfriend's suspiciously liberal family, also attracted nominations for Best Director, Actor, and Original Screenplay. It is a film I enjoyed very much, particularly the excellence of its cast. It is a movie of high quality.
But my overwhelming feeling at the nominations, and the subsequent reaction, was one of utter nausea. On Twitter, the general feeling was that it signalled that horror was now being taken seriously, and that it is a definite move towards respectability for the genre and its filmmakers. I agree. It is. And that is why I was so put out.
 
Is there anything more repulsive than a horror film being nominated for an Oscar?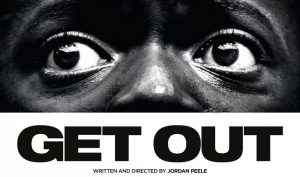 Horror is supposed to be marginal. It's power, if it has any, is in its complete lack of respectability. It is the most subversive genre because of its marginal status, because it exists outside of the mainstream, is comprised of films of often dubious quality, and because it is offensive. Imagine a horror film so respectable that it is universally lauded and feted by the most mainstream of awards ceremonies. Imagine no more.
 
In 1974, Amos Vogel published Film as a Subversive Art, and declared that the subversive film should challenge 'existing values, institutions, mores, and taboos', and should demonstrate 'skepticism towards all received wisdom (including its own), eternal truths, rules of art, 'natural' and man-made laws, indeed whatever may be considered holy' (1974: 9). The Oscars have no place within this tradition.
 
As the nominations were announced, Vox magazine wrote that 'in the hands of a younger, fresher, more diverse Academy, Get Out may be the rare horror film that gets into the Oscar history books'. If Get Out's nomination really does present us with a new dawn where the Academy more readily recognises horror, then we need something to replace its as the most subversive of genres. It no longer follows Vogel's declaration, and is not fit for purpose.
 
Get Out is clearly a good movie, by almost any measure. But it has no power as a horror film. It doesn't repulse, it invites. It doesn't provoke, it assuages. The proof is in the reaction to it. It has been lauded by the most deadening, staid, and boring institution on earth – The Academy of Motion Picture Arts and Sciences. If a film is getting Oscar nominations for anything other than SFX or Make Up (the only exceptions I can even vaguely entertain) then it is categorically not subversive. For the future of horror, let's hope it doesn't win.
Dr James Newton is Senior Lecturer in Digital Media Theory and his research interests include anarchism in popular culture, radical communities (and the role of digital media in shaping them), political cinema, horror and exploitation, westerns, and documentary. James is also a filmmaker and his work incorporates both narrative and experimental forms.