Research and Employability Fair 2018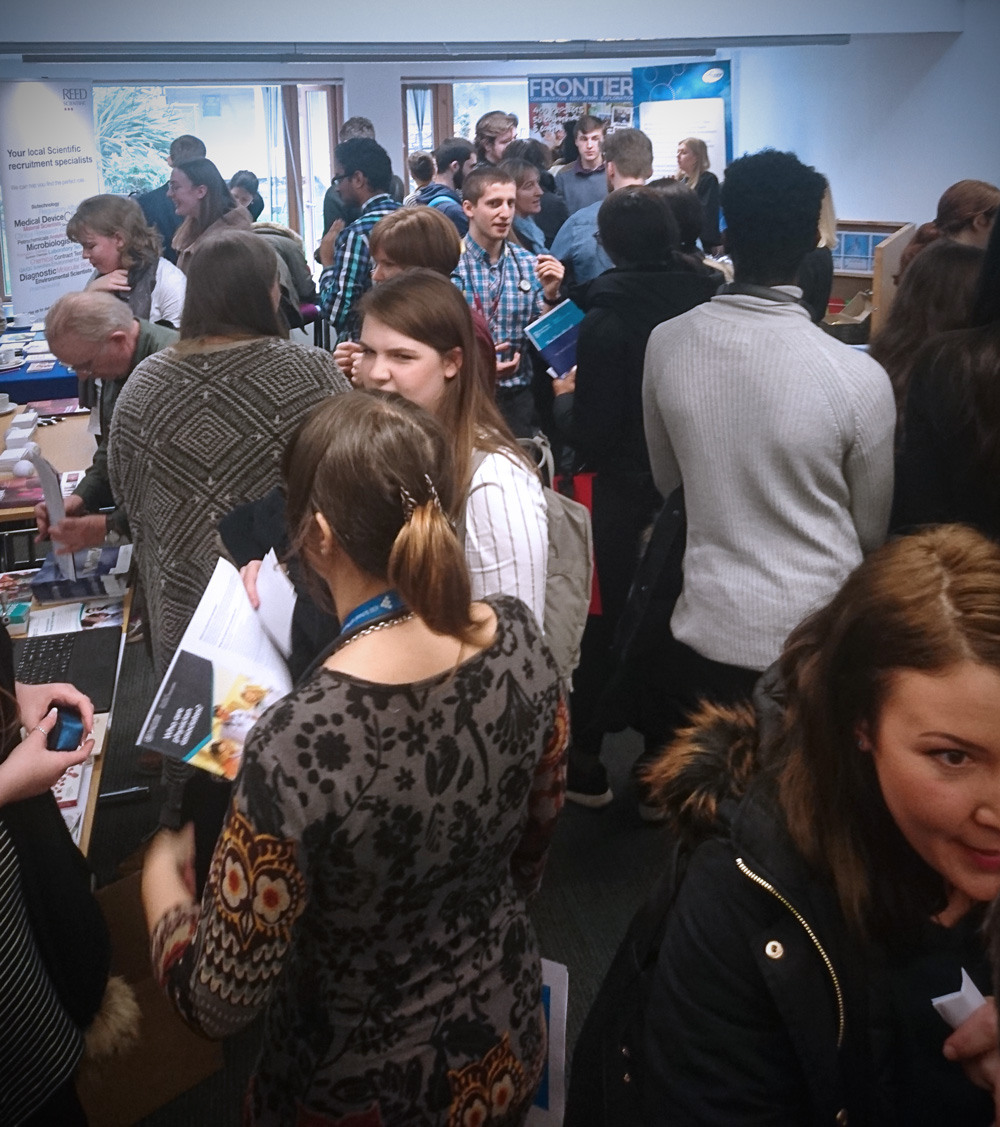 The Section of Life Sciences hosted its fourth annual Life Sciences Research and Employability Fair at Canterbury Christ Church University. The Research and Employability Fair is a key networking event for Christ Church Students, promoting employability and incorporating those principles into the curriculum through partnership with industry.  It is a fantastic way for our students to connect with relevant companies and gives companies an opportunity to discuss potential research, placements and to advertise vacancies.
This year we held a pre-fair session in partnership with Reed Scientific entitled 'How to get the most out of a careers fair'. Presented by Aislinn Brennan of Reed Scientific, the session was designed to prepare our students for the event, in such ways as preparing opening lines for first contact with companies and understanding what to expect from this and similar events. The session was packed to the rafters and was very well-received; students found the talk immensely helpful with many describing it at informative and enabling. One of our students told us they were nervous before the event but the presentation made them feel more confident and prepared, allowing them to get the most out of the event.
The main careers fair had a wonderful mixture of different companies, ranging from multi-national pharmaceutical companies to local wildlife organisations. The companies feedback to us how engaged and interested our students were on the day and showed themselves to be an absolute credit to the university.
It was brilliant to see such an amazing turnout at both the Life Sciences Research and Employability Fair and pre-session preparation session- we'd like to extend our thanks to all those who attended, companies and students!
We are looking to expand on the success of this year's event and make the next one bigger and better. With the opening of our engineering department (starting with degrees in Chemical Engineering (subject to validation)), we're looking to attract an even bigger range of companies to the event and give our students even greater choice when deciding on employment after their degrees at Canterbury Christ Church University.
If you are interested in finding out more about the careers fair, pre-fair session or next year's event contact chris.hobbs@canterbury.ac.uk