Outreach, with a Bang!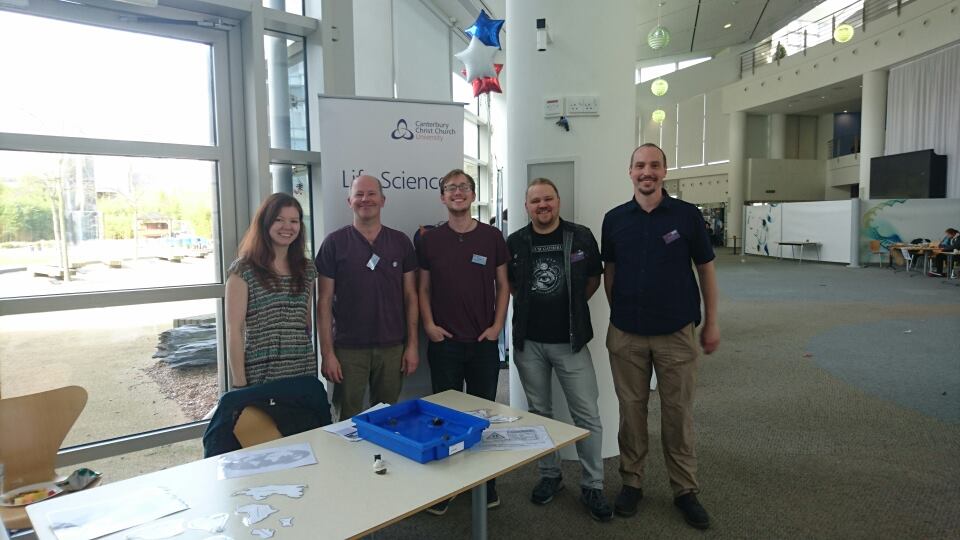 Last Friday a team of lecturers and instructors from Canterbury Christ Church School of Life Sciences headed to Discovery Park for the annual Big Bang Fair. The Big Bang Fair is organised by Kent & Medway STEM, with the aim of inspiring a love of Science, Technology, Engineering and Maths subjects in students from local schools and academies. The format of the event ensures a hands-on experience for all students, with interactive workshops and exhibits held throughout the day.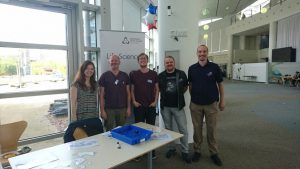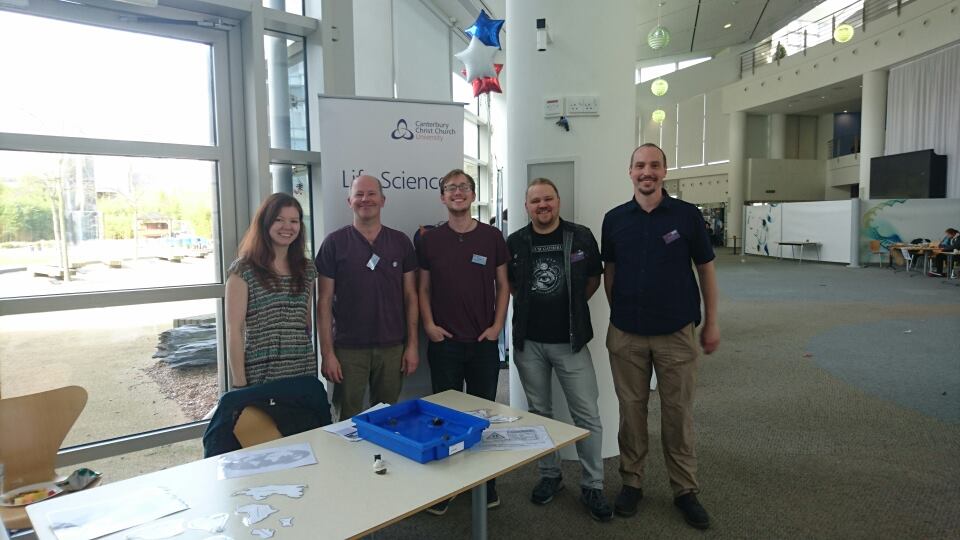 (L-R) Emily Knight, Dr Gregg Macintosh, Chris Hobbs, Dr Chris Harvey and Dr Phil Buckley holding the fort
Our staff set up their 'Magnetism in Rocks' stall in the main foyer and discussed the magnetic properties in rocks, why this was important and how this drives research. They even held rock races, asking students to predict which rocks they thought would have stronger magnetic potential.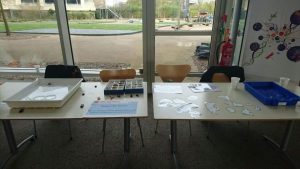 Dr Buckley and Dr Harvey presented a workshop- 'Thermoregulation in Insects' with Wax Moth larvae, Achroia grisella. Their workshop looked at the effect of temperature on the movement speed of the larvae and invited students to map the distances travelled over set times. During this the students observed the different heat signatures of larvae under different conditions (grouped by temperature) using the infra red cameras.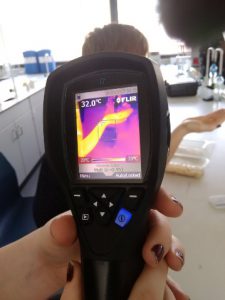 The team's infrared camera
Our staff on the day found it incredibly enjoyable to engage with, and enthuse, potential future scientists. Dr Simon Harvey, Director of the Life Sciences, stated how important he felt the day was for the section, the university, and for the students we engage with:
"Many of the challenges facing us require scientific solutions. We need more scientists and more engineers. A more general understanding of science and of how to assess evidence in society is also critical. We work with both primary and secondary school children. This is important as engaging with and working with schools is critical in getting children and young people interested in science.
Getting staff and post-graduate students out to schools lets the children see that scientists are all different and that there is no standard background."