Life Sciences Applicant Day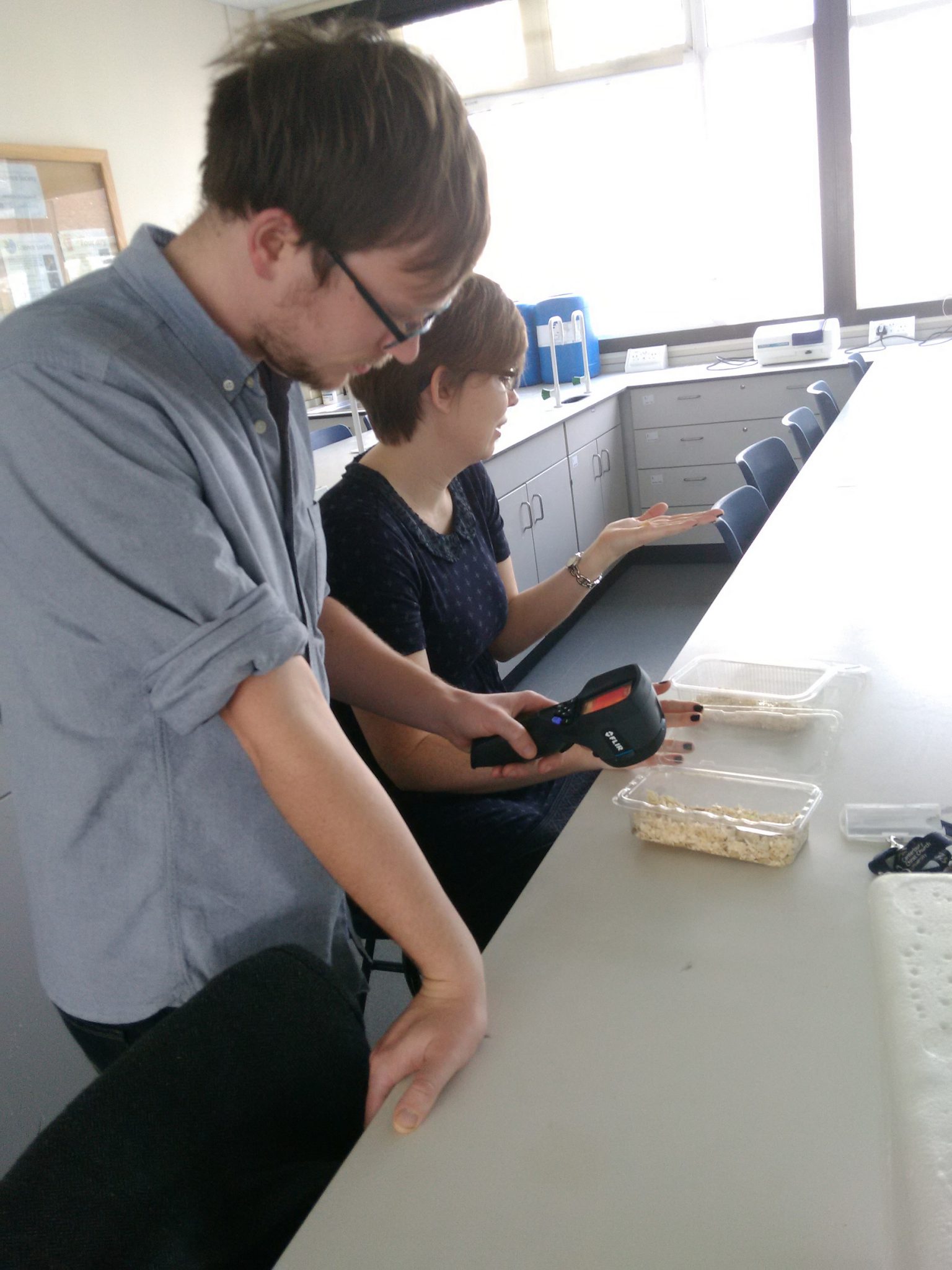 Saturday 18th March saw Canterbury Christ Church's invite-only open day, and the Life Sciences team jumped at the chance to give potential students a glimpse of what we do and how.  We had practical sessions in the Somerville labs on main campus, and had staff based in Augustine House to offer information about the courses and School.
As well as a large number of staff showcasing on the day, the School was represented by 3rd year students and STEM ambassadors.
Beth Gawthorpe and Chris Hobbs ran a thermoregulation activity using infrared cameras to see how Wax Moth larvae movement changes at different temperatures.
Samit Kundu and Chris Phipps demonstrated their field of research, bioinformatics. This gave visitors an insight into great ape phylogeny (genetic ancestry) and transcriptome data.
Anjali Mandawala and Katie Fowler illustrated evolution using 3D printed jawbones, courtesy of colleagues from Computing, and a range of skulls.
Kris Leslie took everyone on a virtual reality journey of molecular biology through blood vessels and different bodily structures using an Oculus Rift. Kris's research was picked up and noted in Eberhard Dietze's (owner of Argos Biotech) weekly news round- up
While showcasing research and introducing future students to Canterbury Christ Church's campus labs, staff and volunteers were on hand to answer any questions about university life, finding courses and everything in between.
The School of Life Sciences had a fantastic day showing off to applicants, wish them all the best for the future, and hope to see them again soon!