Heritage rice in Bali: Comparing the effects of two rice varieties on paddy soil quality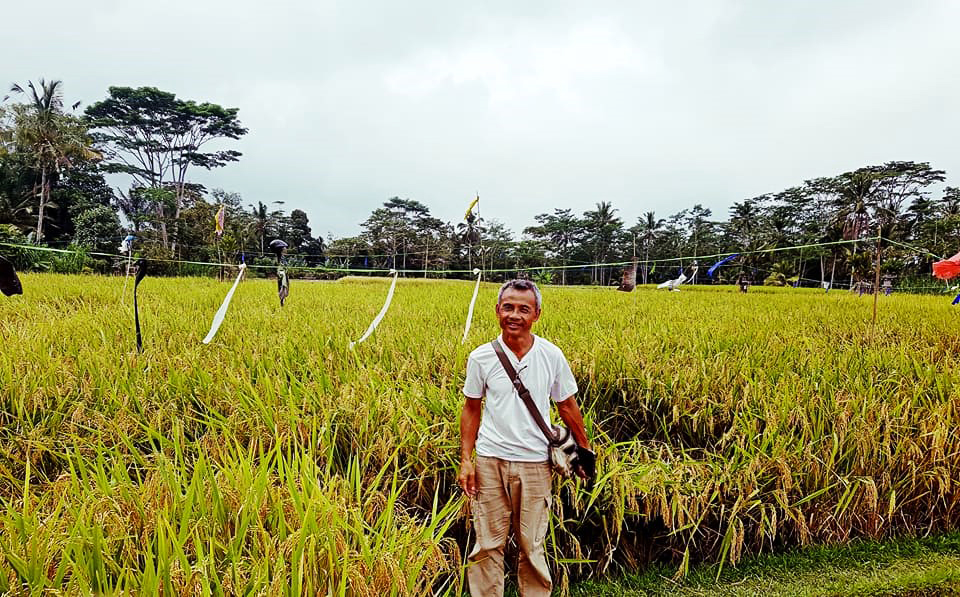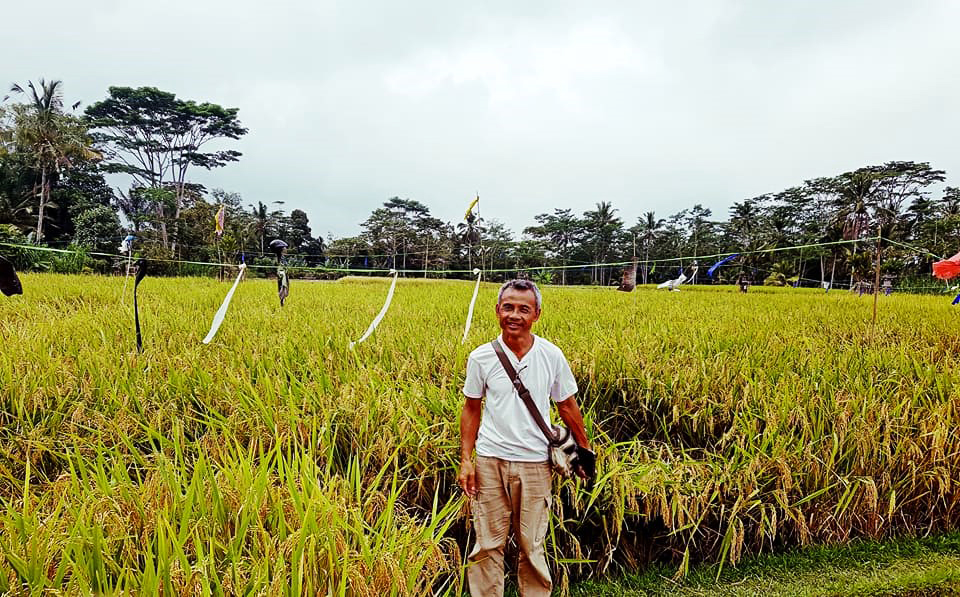 Rice is an important global crop, with half of the world's population dependant on it. In Bali, rice farming traditionally relies on heritage rice. Traditional farming practices use little – if any – fertiliser, pesticides or agro-chemicals. Instead, pest and weed control is carried out through manual removal of weeds and by waterlogging the soil to ensure pest organisms cannot survive. This method tends to result in good quality soil that allows agriculture to be sustainable in the long-term. However, the majority of farmers do not carry out any soil analysis on their land and know little about the soil organisms in their paddies.
Dr Naomi Rintoul was recently awarded funding from Geography, Events, Leisure and Tourism (GELT) and Life Sciences to carry out research investigating the soil quality of fields growing two heritage rice varieties, Mansur and Mangkok. Having collected samples and conducted interviews with local farmers in June 2017, the samples will be analysed as part of the Faculty of Social and Applied Sciences' Master's by Research programme in the coming academic year by a CCCU Plant Sciences graduate, Cyrus Czarnota.
This study will look at soil properties such as nutrients, pH and organic matter and will also examine the soil organisms present. In particular, Dr Rintoul is interested in the mycorrhizal fungi communities in the soil, where different species of fungi will be identified from mycorrhizal spores grown in trap cultures. Cyrus and Naomi will work closely with leading expert in mycorrhizal fungi identification, Dr John Dodd. Both heritage varieties will be compared in order to determine if they have different effects on soil quality and on populations of soil fungi. The knowledge gained from this study will be passed on to the local community in order to help them farm as sustainably as possible.