What are study skills?
Study skills are the abilities, habits, understandings and attitudes to enable you to succeed in your unique student journey (Cottrell, 2019). We all have our own methods to engage with our studies and academic assignments, including different ways of writing notes or revising.
However, yours and your peer's assignments will all be marked to the same criteria. This means there are key skills you need to learn to succeed, such as methods to find information, plan an assignment or write an essay.
Without the basic study skills for notetaking, recalling information, finding sources and applying your learning to assignments, you may find it harder to achieve.
That's why we have a dedicated team and website to offer you study skills guidance to reach your full potential.
Your Learning Skills Team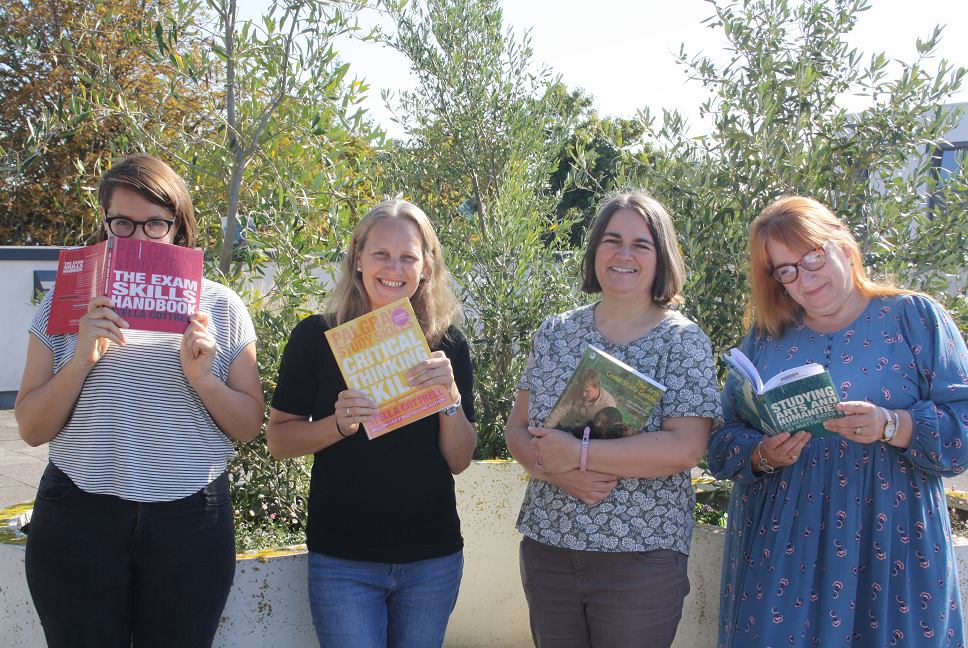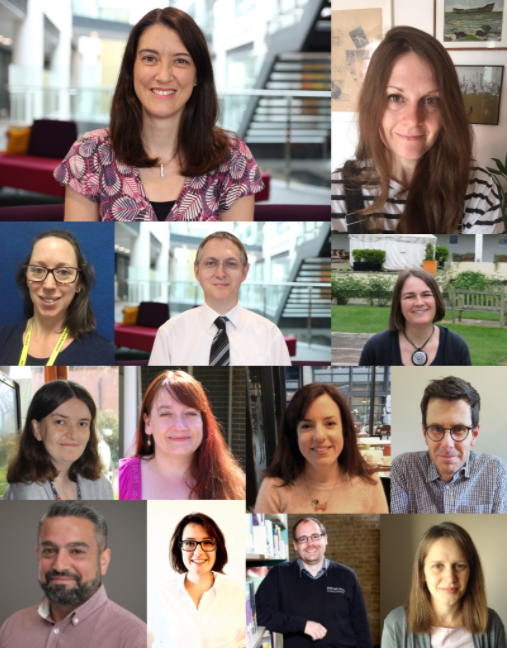 Each faculty has their own Learning Skills team, including Learning Developer(s) and Learning and Research Librarian(s). You will see the team in virtual workshops to help you develop the skills you need to succeed in your specific programme. This means you will receive a tailored approach to developing your skills.
The Learning Skills Hub
The Learning Skills Hub, which was launched last year and has been very popular with our students as a great way to support your continuous learning journey before, during and after your studies.
Following feedback, we are delighted to relaunch the Learning Skills Hub making it easier to access and navigate, with more modules than ever before! Find out about the refresh in the video below:
The hub contains a collection of short and interactive modules on the topics students often book tutorials for, such as academic writing, critical thinking, referencing and time management. The modules are made with you in mind and are easy to dip into at any time to develop your skills and you can assess your learning at the end of each module to check you are on track. You can even access modules on your smart device whilst travelling or waiting for a seminar.
If you aren't sure where to start, we've curated a getting started selection of modules, featuring our essential picks if you're starting University or a new academic year.

In addition to the Learning Skills Hub, as a Canterbury Christ Church University student, you also have access to all 12 Macmillan Skills for Study modules. Where the Learning Skills Hub offer small chunky modules, you will find Skills for Study offer more detailed modules on skills such as critical thinking skills and research principles.
To access the resource, you will need to register using your student email account. We then recommend you chose a module and complete the diagnostic test before you start working through the module to identify which sections of the module are most relevant to you.
Like the Learning Skills Hub, you can work your way through the module sections at your own pace – progressing through each section from start to finish, or opting to dip in and out as you please. Each module includes self-assessment quizzes and videos with students' tips to help you along the way.
Recommended e-books
Cottrell, S. (2019) The Study Skills Handbook. 5th edn. London: Red Globe Press
Cottrell, S. (2015) Skills for success: personal development and employability. 3rd edn. Basingstoke: Palgrave Macmillan
Cottrell, S. (2017) Critical thinking skills effective analysis, argument and reflection. 3rd edn. London: Palgrave Macmillan
Godfrey, J. (2013) The student phrase book vocabulary for writing at university. Hampshire: Palgrave Macmillan
Greetham, B. (2018) How to write better essays. 4th edn. London: Macmillan Education
Helyer, R. (2015) The word-based learning student handbook. 2nd edn. London: Palgrave
Need more help?
Get in touch with your Learning & Research Librarians and Learning Developers you can book a tutorial or email the team through the Learning Skills Hub here.