A lot of users are asking us why they are getting the message, "Can't place hold – items are on shelf" or "No items qualified for Hold" when they try to place a reservation on an item. Read on to find out why.
This is not a fault with the system. This is a message to let you know you can't place a reservation on that item.
While our book shelves had to be closed, users could not access books sitting on our shelves. We changed the library system so that users were able to request these items and library staff were then going out to pick them as part of our Click and Collect service.
Now that our book shelves have reopened and our click and collect service has ended, the system has reverted back to how it always used to work. So, you won't be able to place a reservation on an item that is sitting on the shelf at your home library.
The Available indicator (circled) should alert you to the fact that one or more copies are sitting on the shelf at the library indicated, so if this is your home library, you wont be able to reserve this item: –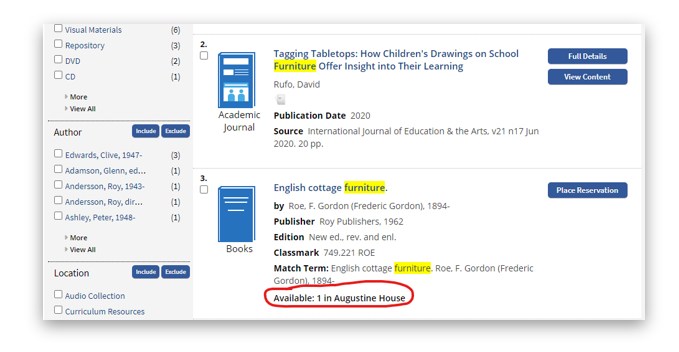 So, if you get this message when you're trying to place a reservation, do not worry! Just use our new Browse and Borrow service and book a time slot to come in and grab the items you need yourself.
See this link for full details on our Browse and Borrow service.