What have body art, sewing patterns and circuses got in common?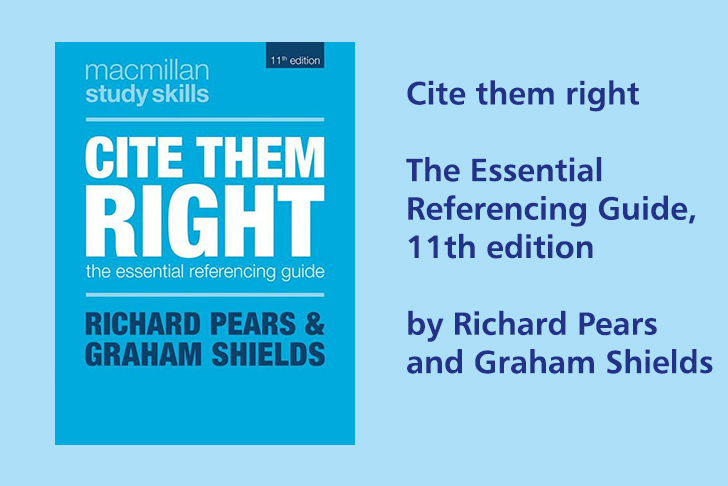 They can all be cited using Cite them Right. Find out more about the new 11th edition of Cite them Right: the essential referencing guide below: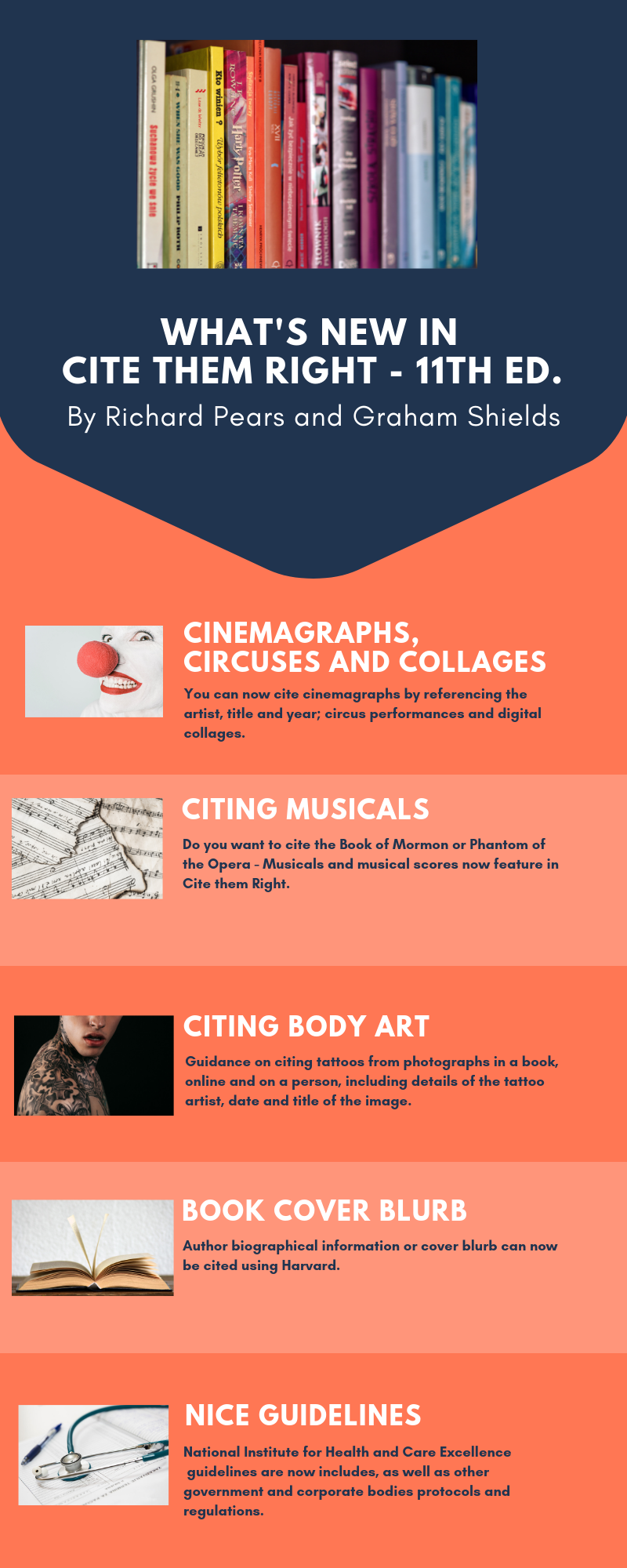 Cite them Right is an essential guide to referencing and includes information on the following referencing styles:
Harvard MLA 8th ed. EEE APA
MHRA OSCOLA Chicago 17th. ed.
You can find Cite them Right on your course Blackboard, or in print at our campus libraries (classmark 025.48 PEA in Augustine House, 808.066 PEA in the Drill Hall Library and Z 40 PEA in the Salomons Library). Alternatively, you can buy your own copy from the University Bookshop.
Cite them Right includes an online Referencing tutorial which explains what referencing is and why it matters, which sources are appropriate to reference and how to avoid plagiarism.
Cite them Right includes information about how to cite, how to quote, paraphrase and summarize; and how to reference.
It includes sections on:
lecture notes, Blackboard content, journal articles, books, conference proceedings, sacred texts, company reports, book reviews, web pages, social media, video games, apps, maps, graphs, logos, photographs, comics, posters, concerts, television programmes, DVD, screencasts, phonecasts, podcasts, vodcasts, leaflets, genealogical sources, magazines, sculptures, statues and memorials, postcards, mood boards etc. You can even cite Instagram, Twitter, Facebook, Periscope, WhatsApp, Blogs and Snapchat.
For further information about referencing see the Citing References guidelines on the Library website.