Welcome to the Garden of England and the historic city of Canterbury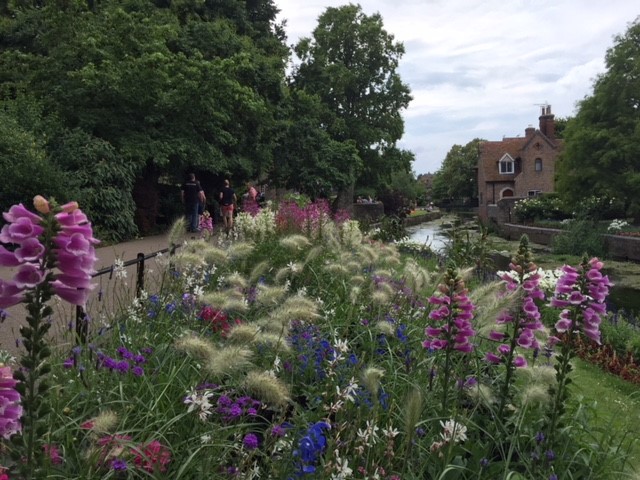 This September, Canterbury Christ Church University Library is celebrating Heritage Open Days, England's largest festival of history and culture by revealing some of the fascinating research written about Canterbury by the university's staff and students. We'll also tell you more about some of the local studies material we have in our collection.
Canterbury Cathedral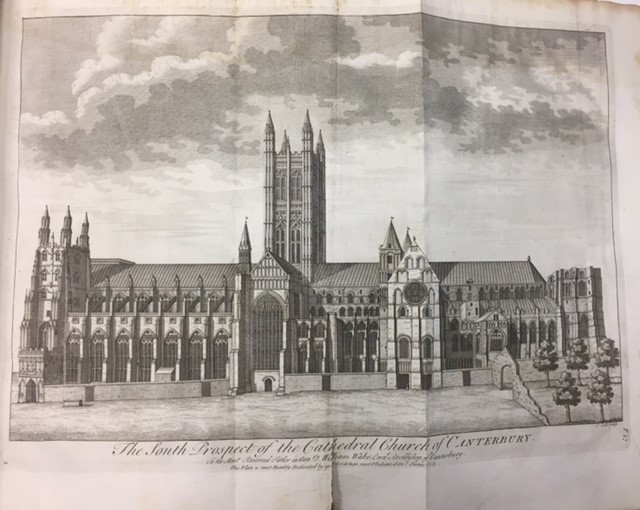 Image from CCCU Library
It will come as no surprise that the cathedral and its wonderful archives and library have been the source of inspiration for staff and students.
You can find research on choral music, theology and history in the university's research repository and also on the university Library Catalogue. Why not take a look at  Dr Chris Price's 2016 conference paper "Useless in the choir": the music and musicians of Canterbury Cathedral 1700-1760, or Leonie Saint's 2011 PhD thesis on Choral Music in Canterbury Cathedral 1873-1988 You can also find research on the city's Catch Club which promoted choral music with 'Cheerfulness and Good Humour, Friendship and a Love of Harmony' including Chris Price's recently published book The Canterbury Catch Club 1826: music in the frame.
If you'd like to know more about the cathedral and its place in the city today, then Dr Daniel Donoghue's 2016 paper on Cathedrals in the Digital Age looks at cathedrals, ICT and tourism.
The Westgate
A Medieval gateway built in 1380 to defend the city, the Westgate offers spectacular views of Canterbury.  It's well worth a visit and has a fascinating museum collection.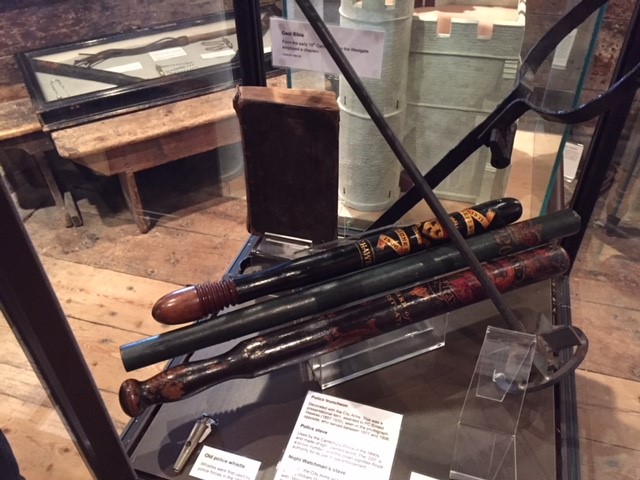 If you'd like to know more about the city gaol, then Bob Collin's 2013 MA thesis The reform of Canterbury city gaol in the Westgate 1775-1851 is an excellent place to start. As it's a print copy, you need to ask at the Library Point in Augustine House
Alternatively, you can visit Bob in person at the Pound where he gives tours of the gaol. It's great to see CCCU alumni involved in the city's heritage.
Eastbridge Hospital
The Eastbridge or the Hospital of St Thomas, the Martyr is an almshouse situated in the city centre and inspired Robert Gainey to write about Faith, service and ownership: the life and changing identity of Eastbridge Hospital throughout the Reformation in his 2015 M.A. thesis.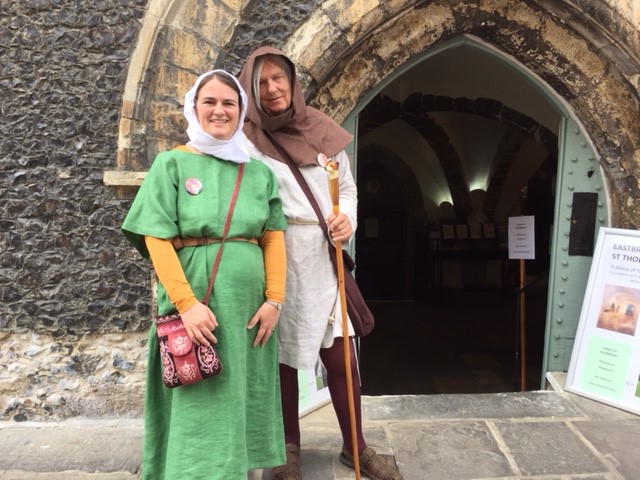 You can also find out more about the importance of Canterbury hospitals in Sheila Sweetinburgh's article Supporting the Canterbury hospitals: benefaction and the language of charity in the twelfth and thirteenth centuries'. Sheila is a Principal Research Fellow in the university's Centre for Kent History and Heritage.
There are some beautiful Franciscan gardens just behind the hospital, as well a Franciscan Chapel.
Churches
There are many beautiful churches open in the city centre during Heritage Open Days e.g. St Martin's, St Mildred's, St Peter's and St Dunstan's.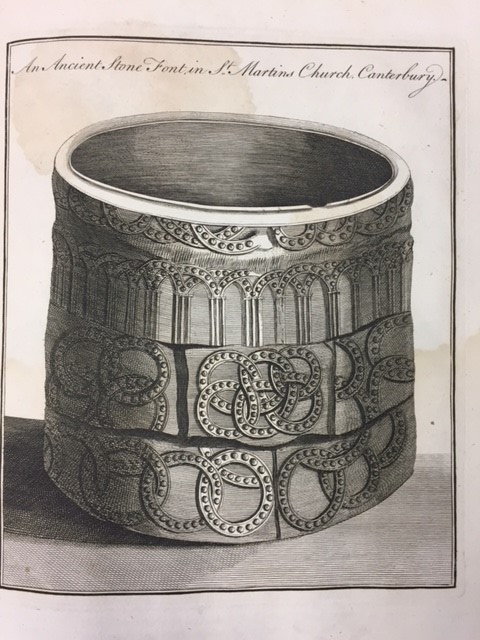 St Mildred's Church is situated near Canterbury Castle and is the oldest Saxon church in the city. You can find out about the Medieval women of the St Mildred's district such as Brithtiua, Cristina, Goda and Godith  in Sophie Taylor's 2015 masters thesis
Women, work and life cycle in Canterbury circa 1200 to circa 1320.
There have been several books written about St Dunstan which you can find on the shelves of Augustine House library, including: Dunstan : saint and statesman, The times of Saint Dunstan, St Dunstan : his life, time and cult, and Memorials of Saint Dunstan, archbishop of Canterbury.
St Martin's Priory
St Martin's Priory is a Tudor house built c 1540 and owned by the University.  It has beautiful gardens and period fireplaces. It's open to the public on Wed 18 September, Friday 20th September and Saturday 21st September 2019.  Please check the Heritage Open Days website for more details.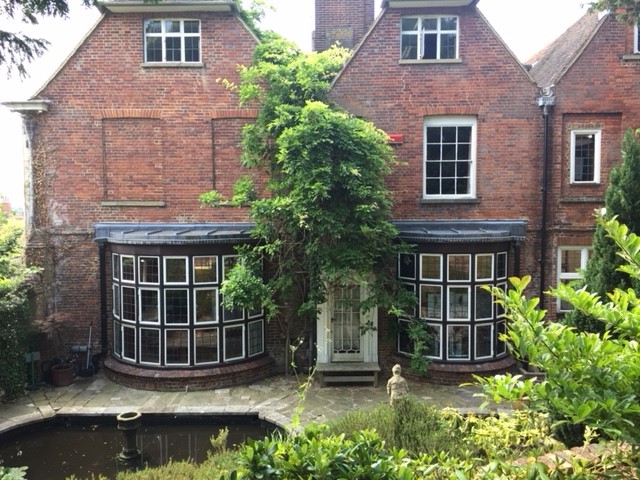 Finding out more
All of the places mentioned above are within walking distance of Augustine House, so we hope you will enjoy our city. If you'd like to know more about  opening hours visit the heritage open days website.
If you'd like to know more about the university's research into local history, visit the Centre for Kent History and Heritage web site and their blog detailing current projects. If you'd like to explore the library collection then please read our local studies guide to resources.