Welcome back Library point!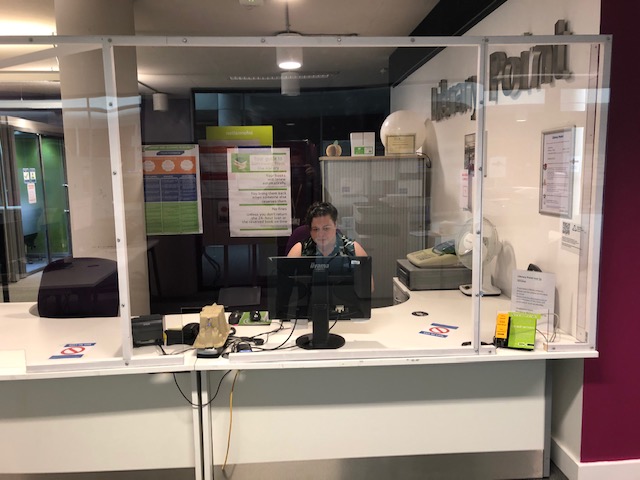 It's been too long! We've missed you! and we're so happy that we're back! From the 1 September the Library Point will reopen in Augustine House as part of phase three of our reopening.
The Library Point certainly looks different but we hope to get use to our new perspex surroundings. Initially the Library Point will be staffed from 8:30 – 17:30, Monday – Friday. The Library Point will be there for those with Click and Collect or Click and Study bookings and who need help whilst they are in the building. Augustine House is still only open by appointment only.
How else can I get help?
Our core support will still be offered remotely and we appreciate remote support will be the preferred choice of many. Remote support is available 8:30 – 17:30 Monday – Friday and 11:00 – 16:00 at the weekends. To find out all the ways we can get in touch read our blog Need Help?… Just ASK, click on the image below or visit our contact page.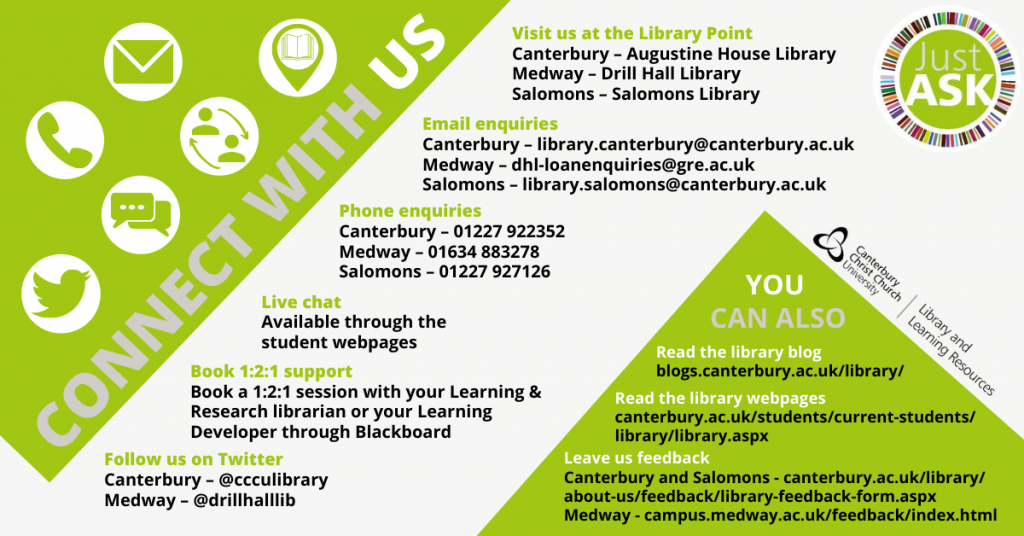 Introducing Live Chat
The 1 September also sees the launch of our live chat service. You'll be able to use the Live chat box on the current student web pages to talk to a member of Library staff. Live chat will initially be available 9:00 – 17:00, Monday – Friday.
Going cashless
One of the changes we've introduced to keep our staff and students safe is the removal of cash payments. You'll still be able to make contactless card payments and you can now make contactless payments of up to £45.
A great way to avoid cash payments is to offer you things for free! So how about free document delivery until the end of Semester 1? You can read about it here.
We also have a range of web payment options. You can pay for the following things online:
Salomons Institute Library Point
More good news! The Salomons Institute Library point is open too! We'll be at Salomons library to support students who are in the library from 10:00 – 15:00. Take a look at the phased reopening of Salomons Institute library for details of what is currently available.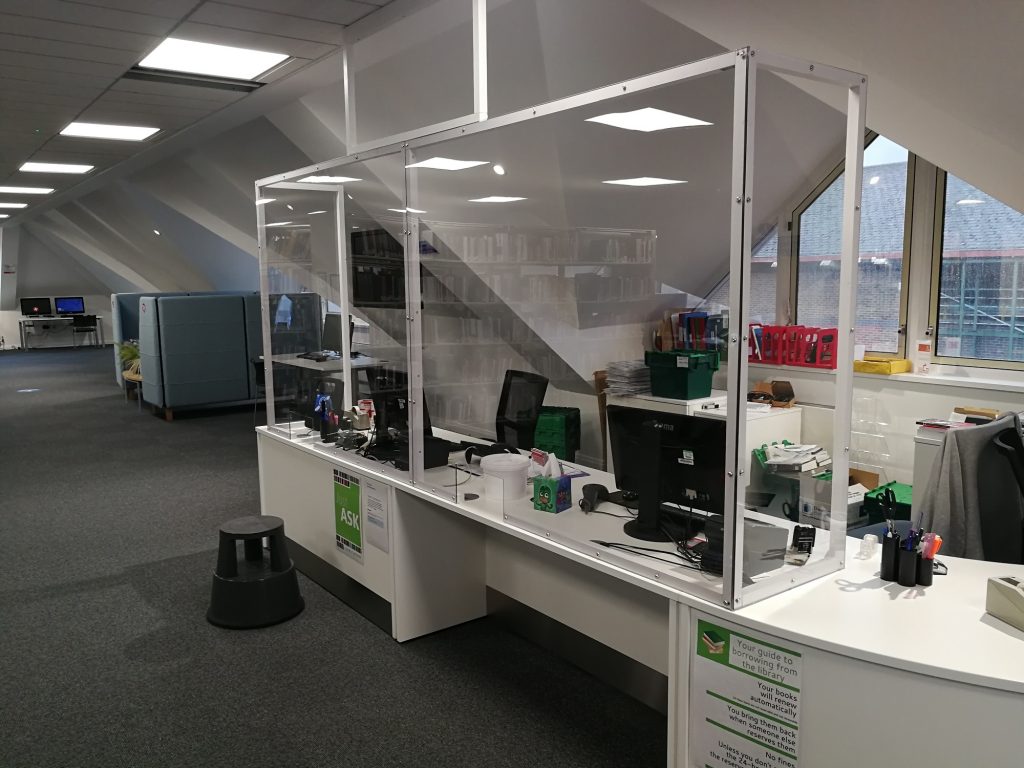 Just ASK!
So remember if you're in the Library and need help, you can Just ASK at the Library Point but you can equally Just ASK via phone, email, twitter or live chat too. We're here to help however you want to get in touch.