The impact of kindness. Why is it so important?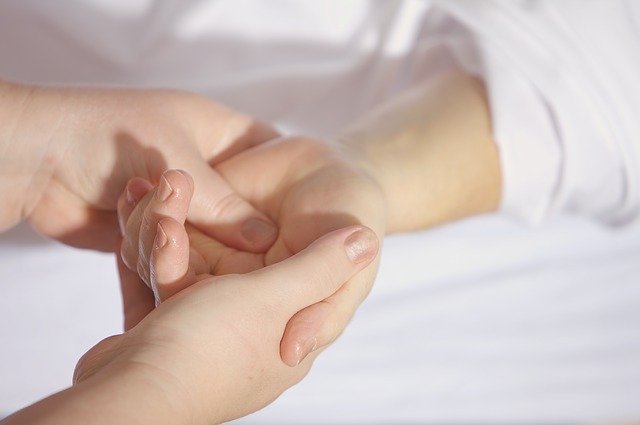 Kindness. There is one golden rule. It comes in many forms and said in many ways. But, ultimately always means the same thing 'do unto others, as you would have them do unto you'. This is a staple of life, existing throughout time, embedding itself into humanity. This saying, in its original form, can be traced back to the Holy Bible 'Therefore all things whatsoever ye would that men should do to you: do ye even so to them: for this is the law and the prophets' (Matthew 7:12)
But what is kindness?
According to the Oxford Dictionary kindness is 'The quality or state of being kind; kind nature or disposition, or the demonstration of this in action or conduct' (Oxford English Dictionary, 2020). I think this sums up our understanding of kindness quite well; but what if we looked at it from a different angle, would that give us a different definition?
The APA Dictionary of psychology states the following:
'benevolent and helpful action intentionally directed toward another person. Kindness is often considered to be motivated by the desire to help another, not to gain explicit reward or to avoid explicit punishment' (The definition of 'kindness' (2020)
While the Holman Bible Dictionary suggests:
'The steadfast love that maintains relationships through gracious aid in times of need' (The definition of 'kindness' (1991)
Two very different aspects of society, with two established views of kindness within the domain of their expertise. However, when compared to each other and the definition formed within the Oxford Dictionary, they hold very strong similarities and can all clearly be linked with the golden rule of kindness.
If you are interested in learning more on the subject of what is kindness? Log into librarysearch and check out the e-book 'Kindness and Joy' by Harold Koenig. This book, in great detail, lays out what kindness is and how we can strive to be kinder people.
However, if you prefer a more philosophical view on kindness and the theories as to why this might occur check out 'kindness and the good society' by William Hamrick.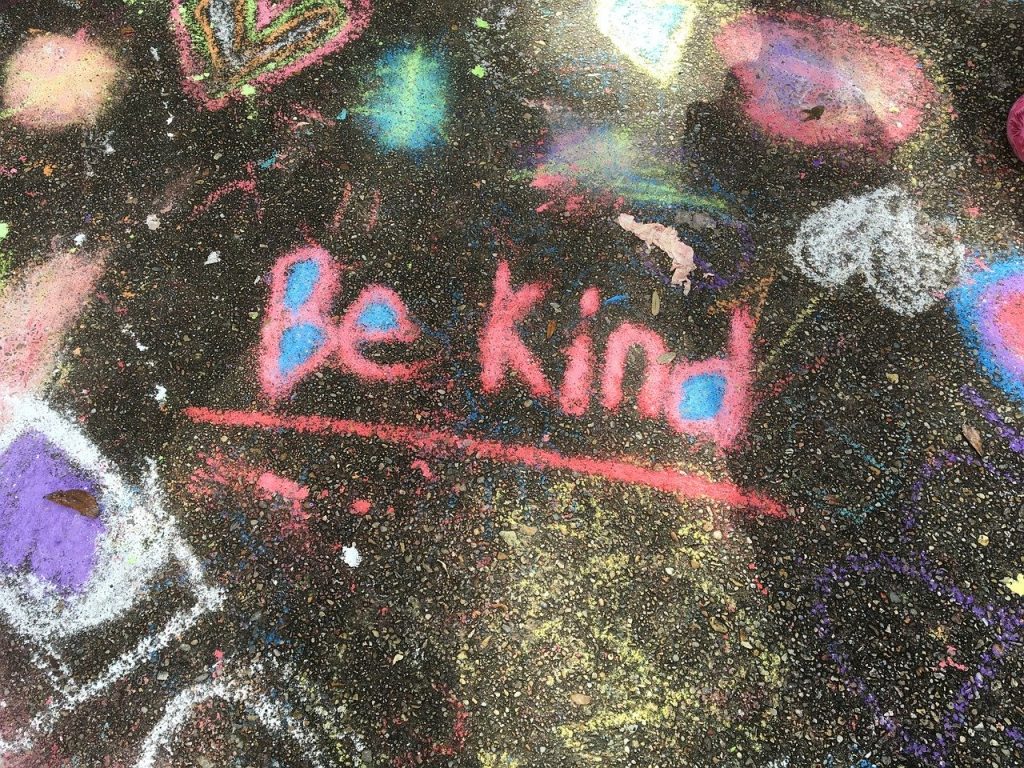 So why be kind?
Kindness can have a huge impact on someone's life and affect them in so many positive ways. It can also have a positive effect on the person being kind, so ultimately is good for us all. Kindness can have huge impacts on both a person's mental and physical well-being:
The contagious smile – When kindness hits someone the first sign of acceptance and enjoyment comes in the form of a smile. These smiles, when filled with happiness, take on a power of their own becoming contagious and soon passing amongst the people, the same can be said for laughter.
Good for the heart – When someone does something truly kind for you, not only do our emotions take over and physical expressions of happiness form, but also internally, a general sense of warmth develops from the chest giving us a happy sensation.
Forming relationships – The easiest way to establish new relationships and strengthen existing ones is through kindness. This can be especially beneficial when someone has difficulty forming relationships due to anxiety or low self-esteem.
Anxiety and depression – The smallest degree of kindness can have such a huge impact on someone that suffers with conditions such as anxiety and depression through the release of serotonin into the body. This in turn can have a huge impact on a person's self-worth.
Pain – Kindness can also cause the body to release endorphins into the brain which assists the body in dealing with pain.
This is just a small example of how kindness, in any form, can influence individuals.
Further reading
If you wish to develop your understanding of this topic and learn a bit more why not check some of the suggestions (all available as e-books) below. Alternatively, see what you can find on librarysearch.
'Wellbeing' by Mark Vernon. The book looks at how our well-being can be affected by happiness. Its worth checking out chapter 5 'the power of love', which can have close ties to kindness.
'promoting health and well-being in schools' edited by Peter Aggleton, Catherine Dennison and Ian Warwick. Focusing on young children, chapters 5 and 6 look at the positives and negatives on mental health and ways in which these can be promoted within schools.
'understanding wellbeing' edited by Anneyce Knight and Allan McNought. If you would prefer a more theoretical approach look up chapters 3 and 6, which explore ethical and psychological influences on our well-being.
'mental health and wellbeing in later life' edited by Mima Cattan. Chapter 13 focuses on the importance of relationships towards our mental well-being in later life.
Don't forget to also check the huge range of articles that we have access to (remember to log in to LibrarySearch). The following Google Scholar link will provide you with a huge selection of articles on this very topic. Articles.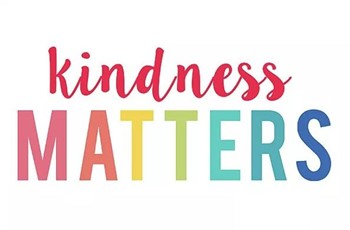 Acts of kindness from the Library and Learning Resources Team
We have all had to change our routines and get used to living differently during this Covid-19 lock-down period. But what better time to explore and act upon kindness. If this outbreak has taught us anything it's that there is always someone less fortunate than ourselves and yet a simple act of compassion can go a long way in helping or improving mood, lifestyle, well-being and much, much more.
The Library and Learning Resources Team is currently working remotely to help students maintain access to online resources, obtain knowledge and complete work. However, this does not stop us performing acts of kindness in our personal lives, through our families, friends and communities. So, I asked the department how had they been kind?
'I'm shopping for some neighbours each week'

Angela, Library and Information Adviser
'My parents have purchased a property close-by but cannot move in during lock-down or travel down as they're in London. My husband and I have decided to decorate the whole house over our weekends so they can have a nice fresh home to move into when lock-down is over'

Jodie, Learning Development Manager
'I have some neighbours who fall into the 'vulnerable' category (along with my folks) and cannot get online shopping orders and deliveries where they are. So, my husband and I go grocery shopping and do bicycle deliveries around Whitstable for those in need. It helps them out and gives us some much-needed exercise'

Claudia, Learning Developer
'When we moved towards the first stage of the lock-down, my partner and I offered to get our elderly neighbours shopping for them, to enable them to stay at home. Unfortunately, at this point many of the shelves were empty, so we gave them some of the items that we already had in our cupboards ( instant coffee, tea bags), to make sure they had what they needed'

Jason, Library and Information Adviser
'Buying my 89-year-old mum her essentials and driving over to Rochester where she lives. Every time I go there, she stands on her doorstep and asks me to pick every single dandelion and daisy off her front lawn before I leave because she hates them'

Sarah, Library and Information Adviser
'We have been sending surprise gifts of DVDs and food treats in the post to family members – to keep the older people and the children happy and entertained!'

Catherine, Librarian for School of Education
'We have been writing word searches for our parents (neither my mum or my inlaws have internet) based on themes they would enjoy – The Tudors, Dover Street names, Folkestone, British navy ships. Each family member is tasked with creating one and writing a letter to their grandparents. It has now extended to friends in isolation – dinosaurs for our friend who is a palaentologist, and one on Charlton Athletic. We also took advantage of the Ancestry.com free weekend and took details from the 1939 register and rang our parents up and tested them on their neighbours. My father in law loved that trip down memory lane. We have also been doing their online shopping and the daily phone call to remind my mother-in-law not to go out, as she has alzheimers and keeps forgetting.'

Michelle, Librarian for School of Health and Wellbeing
I am sure each of these acts of kindness have had an impact on the recipients, no matter how big or small they may have been.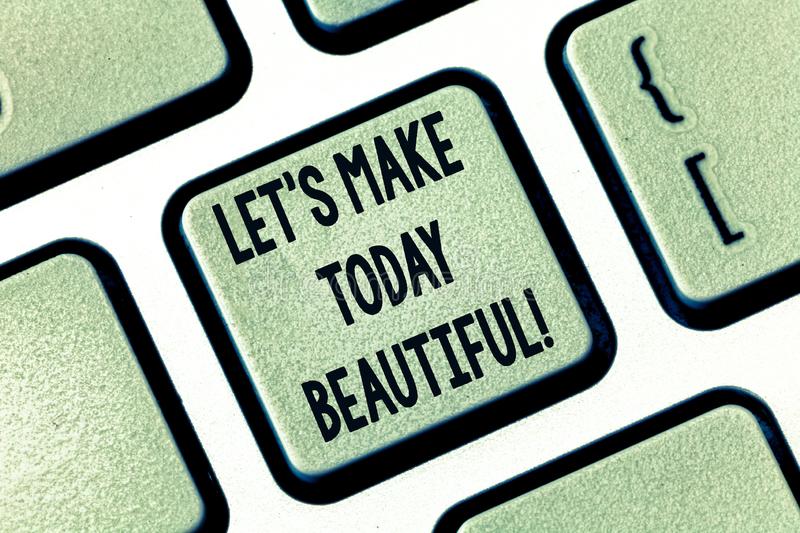 National and International acts of kindness
But it isn't just personal. Things happen on both a national and international level, allowing kindness to be shown and delivered on a wider scope. A huge sign of this prior to lock-down could be observed through the range of charitable organisations setup to provide support on a vast assortment of needs.
However, it's amazing how something such as the Covid-19 lockdown, can bring communities and the world together. It's here that human nature really shines through, and when it comes to it, we will look after each other and do what is right.
Current acts of kindness
Around the time of March 13th residents in Italy got the ball rolling. Many in Italy live in apartments and so don't have any green, outside spaces; instead having to rely on their apartment balconies. Italians started to organise themselves via social media and soon, all over the country, residents were having regular meet ups, where they would sing and play music to each other. This was a great opportunity to bring communities together, to share creativity and bring smiles to all. An article on the Quartz website had the following to say 'Watching videos of Italians create a semblance of community, even while in isolation, is pure delight' (Kozlowska, H & Todd, S. (2012) noted the 'Italians singing on their balconies to create community in the age of coronavirus' phenomenon), which sums it up perfectly and shows it's not just helping those in the area but those around the world.
Entertaining the nation and the world
The clap for carers campaign was started by Annemarie Plas, a Dutch Londoner that wanted to show her appreciation for all the men and women still having to work on the front line, to care for the UK population. It first took place on Thursday the 26th March at 8pm, with the intention of being a one-off event. That ended up not being the case. The people of the UK absorbed the clap for carers into their lives, which has now become a weekly event. Every Thursday the population steps out onto their doorsteps clapping and cheering, banging saucepans and playing instruments, singing and setting of fireworks. Sirens ring out from emergency service vehicles, while trains and ferries blow their horns. All to thank the NHS.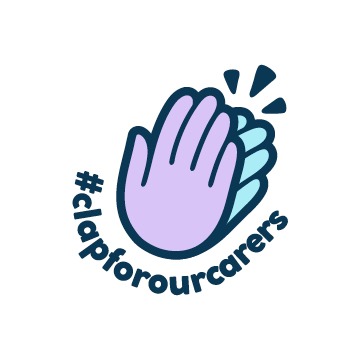 I think by now we all know of Captain Tom the 99 yrs. old veteran that wanted to raise a simple £1000 for NHS charities, by walking 100 lengths of his garden, before his 100th birthday. Well, he achieved his goal, being blown away by the generosity shown by the public, making a current total that exceeds 28 million. As a thank you the BBC news arranged for a video chat with his favourite singer, Michael Ball, which then resulted in a joint release of 'your never walk alone', reaching No.1 in the UK charts. We thank you Captain Tom.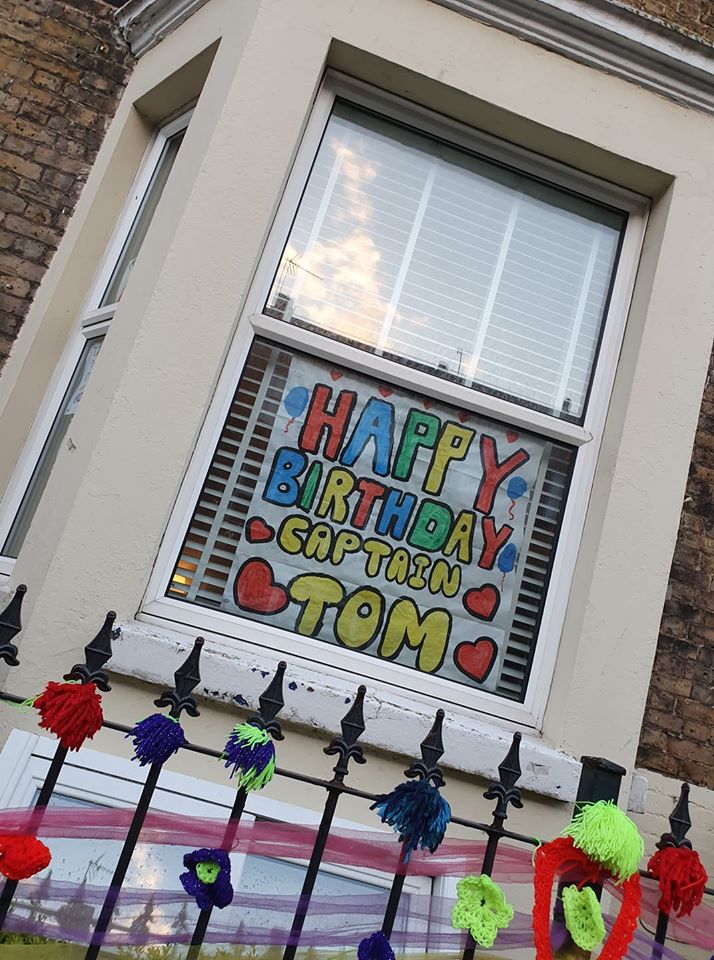 Captain Tom's charity walk
Captain Tom, Michael Ball and the NHS – 'you'll never walk alone'
Captain Tom 100th Birthday fly-by
Captain Tom Pride of Britain
The chase a rainbow campaign started towards the beginning of the outbreak and was viewed as a way for children to show their support and hopes on getting through lock-down. It was a way to bring simple joy and happiness to hundreds of children by giving them something to look out for when taking short walks. Drawn and coloured by children, then placed on a street facing window, this campaign soon took on a life of its own. Thousands of houses around the world now display rainbows in their windows, often coinciding with messages of gratitude and thanks for the NHS staff. Further expanding over time to thank others that are working during this time such as the postal force and refuge collectors.
(Images have been provided with consent from both parent and child)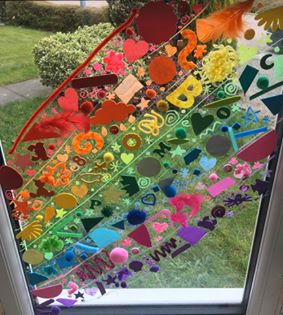 Even though many of us are in lock-down, unable to see friends or family, unable to go out and visit our favourite places, life still must go on. One thing that can't be changed is the fact that so many people are still celebrating their birthdays during these uncertain times. For most, we can just accept this as a lock-down must and make alternative arrangements, but for others such as the young, who might not fully understand, or the old, who may have limited interaction as it is, could find this extremely hard. This is when communities and emergency services have stepped in. serenading with happy birthdays out on the street and performing drive bys in celebration.
The bottom line
I thank you for being so kind in reading this blog, and reaching the end of this blog. I ask for one more favour, no matter how big or small, in the next 24 hrs carry out one act of kindness. If given the chance, ask the recipient to pass it on.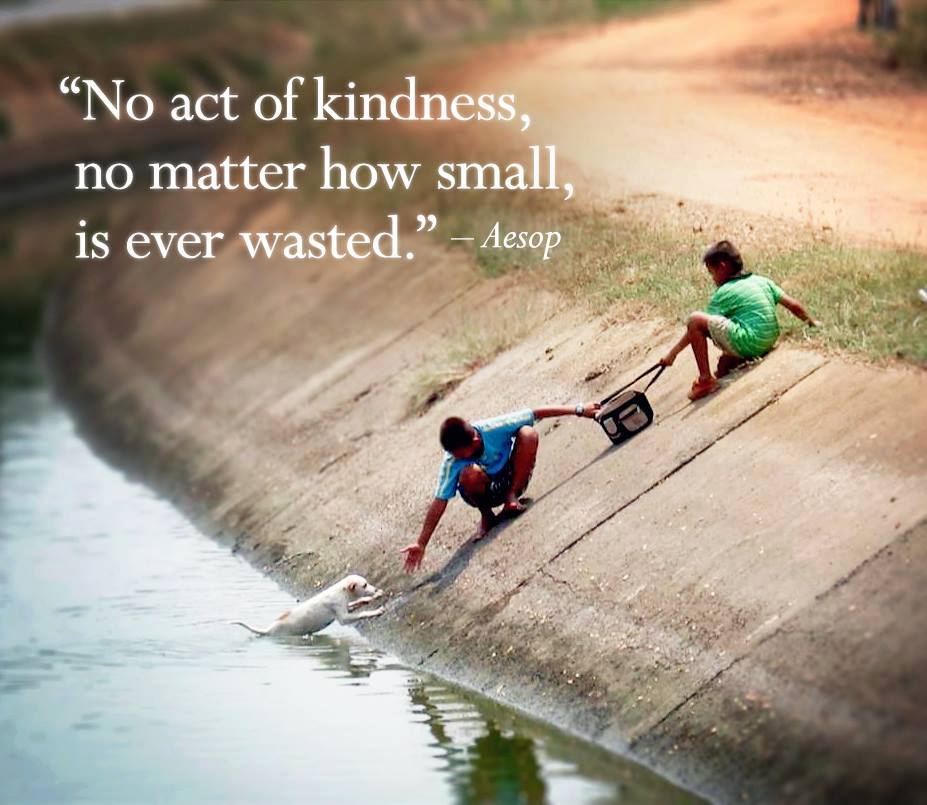 References
Matthew 7:12, Holy Bible. King James Version.
Oxford English Dictionary (2020) Oxford: Oxford University Press.
'Kindness' (2020) Available at: https://dictionary.apa.org/kindness (Accessed: 04 May 2020).
'kindness' (1991) Available at: https://www.studylight.org/dictionaries/hbd/k/kindness.html (Accessed: 04 May 2020).
Kozlowska, H & Todd, S. (2012) 'Italians singing on their balconies to create community in the age of coronavirus', Quartz, 14 March. Available at: https://qz.com/1818573/italians-singing-on-their-balconies-create-community-despite-coronavirus/ (Accessed: 04 May 2020).