The accidental photographer – Wellbeing Wonder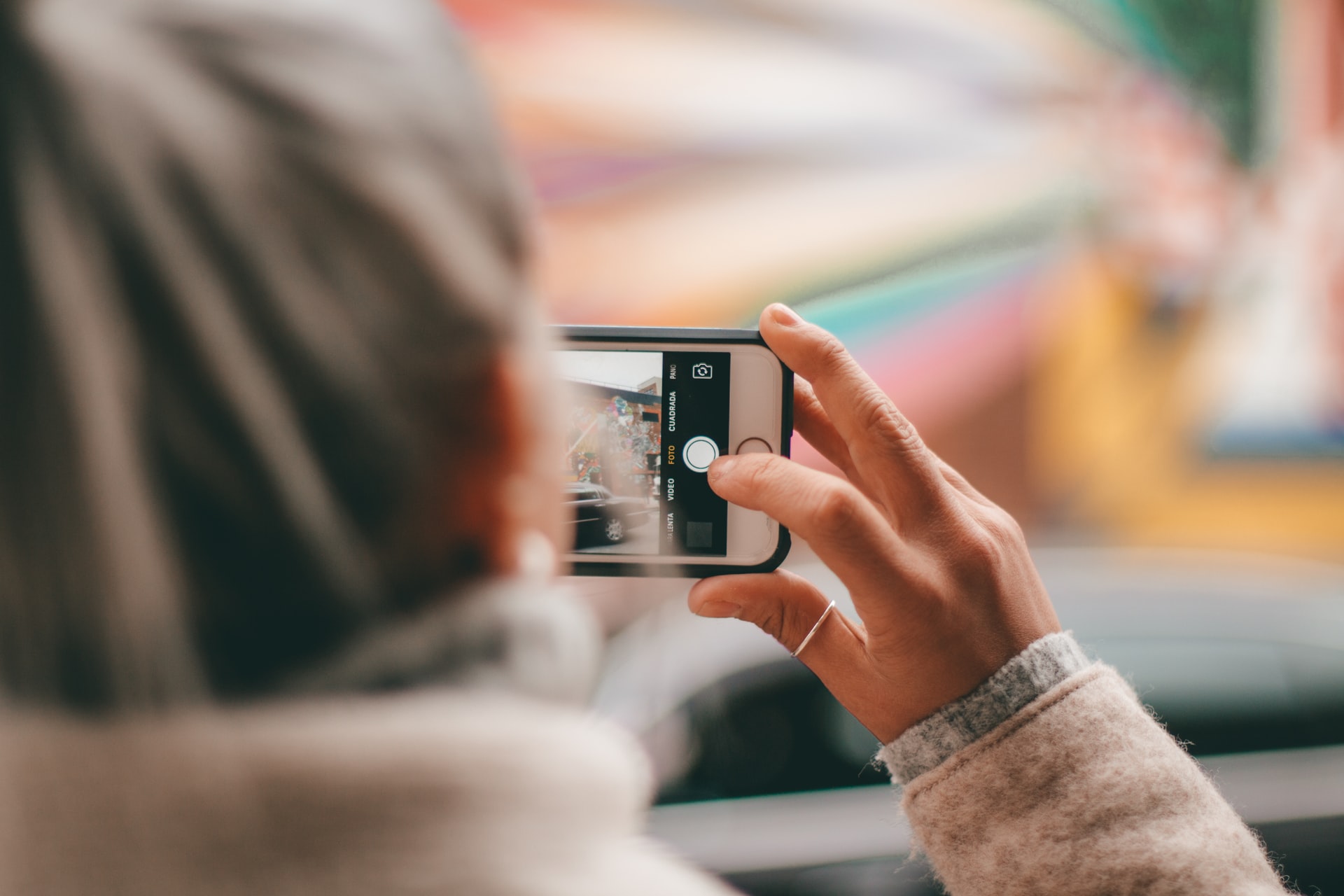 by guest blogger Jacqui, Library & Information Adviser
When we think of a photographer, we think of someone with an amazing professional camera and someone who usually gets themselves in an awkward position attempting to get the perfect shot. This is the stereotype.
In reality, anyone can be a photographer. Mobile phone cameras have made the world of photography accessible to all and this is a blessing as we can now all document our life in pictures and treasure these everyday moments. During the Covid Lockdown, photography has, I believe, played a huge role in helping me with my mental health. Covid, along with the many stresses that we are faced with e.g. assignment deadlines and exams along with the demands of busy lifestyles can have a detrimental effect on our health. It's time to make a change and take some time back for yourself, for your personal wellbeing and mental health and I believe photography can be a useful tool to do this.
Camera phone photography – the best image
I have discovered through my own photography that it has a profound effect on my mental wellbeing. This journey consciously began just after the first lockdown. It began after I took on the role of dog walker for my Granddaughters puppy Prince. Don't get me wrong, he was great company, but the chat was a bit boring!!! This is how I became an "Accidental Photographer". Prince and I would walk miles through the woods and countryside all of which I would never have stumbled across had I not started to walk Prince.
It was during these walks that I became more aware of my surroundings and the natural beauty that was around me. The colours that I witnessed during the "Covid" Seasons were truly beautiful. Not only did the photography help my health and wellbeing, I also benefitted from the exercise. Being outside gave me time to relax, breathe and occupy my mind with happy thoughts. I now have come to realise that my camera is my lifeline and a tool to calm my mind and ground me in the moment. I will naturally reach for my camera when I want to de-stress from the world and zone out from all other concerns. Photography has always offered me a place of refuge, a place to escape to when I feel anxious, overwhelmed, sad or lost. My mobile phone is never out of my hands.
Prince
I would love to share some of the photos that I have taken during my walks with Prince. Every photo was unplanned and was taken when something just happened to catch my eye. I like to capture close ups of flowers and buds. There is also the wonderful benefit that you can share your creation, be proud of your photos, accept your style and express yourself through your photos. Photography is not only a creative outlet to de-stress the brain but it also allows you to create, to explore and to share your individuality. Through photography you will also see a boost in confidence, a boost in your self-esteem, a boost in resilience and feel a true connection to yourself as you look inward and re-discover your self-identity. Everybody can benefit from using photography as a tool to connect to oneself and the environment.
Wellbeing photography – the wonders of nature