Brought to you by your fellow students; keep reading to find out what suggestions we received this year when it comes to de-stressing.
Wall of Kindness
In March we celebrated random acts of kindness, as its always the little things that count. For this we created the wall of kindness, asking students and staff to post up some positive vibes for the CCCU community.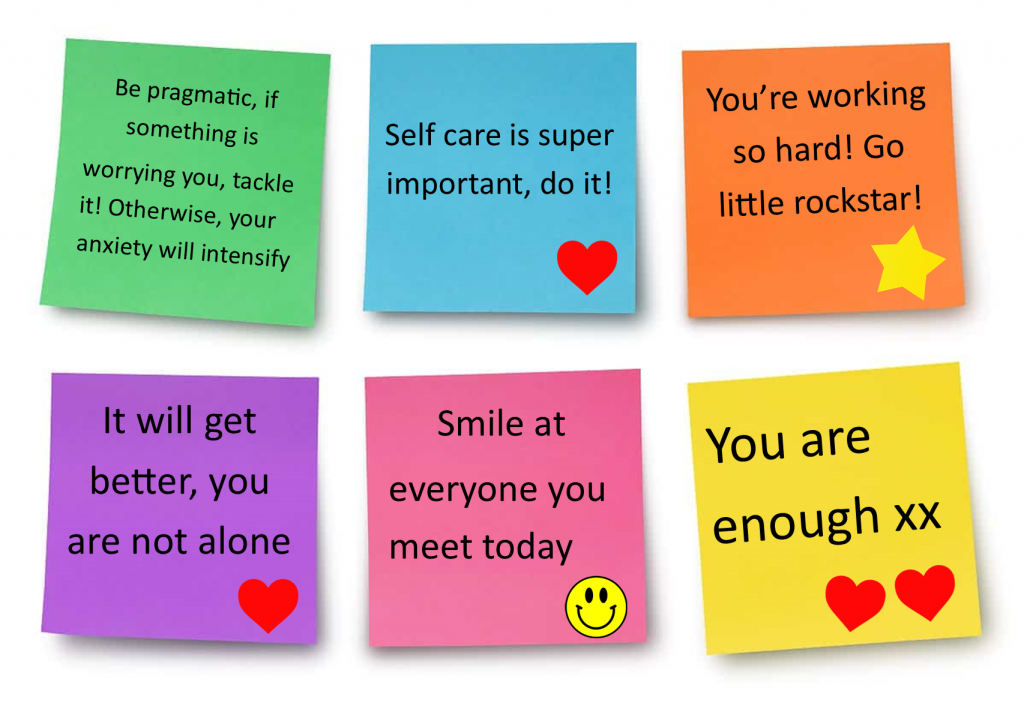 Caring Comments
It's so lovely, how we have had such a huge increase in comments & statements appearing on our whiteboards offering words of wisdom and love to fellow students.