Stressless Online – Week 1 YouTube Videos
Spring 2021
Take a look through our top picks for YouTube videos to help with various stress related feelings and events. This week we look at sport & exercise, Arts & Crafts, Relaxation, Words-Numbers-Pictures and Spoken Word. Maybe your find something new to try out or a way to expand upon current interests. Most importantly make time for yourself, sit back and relax.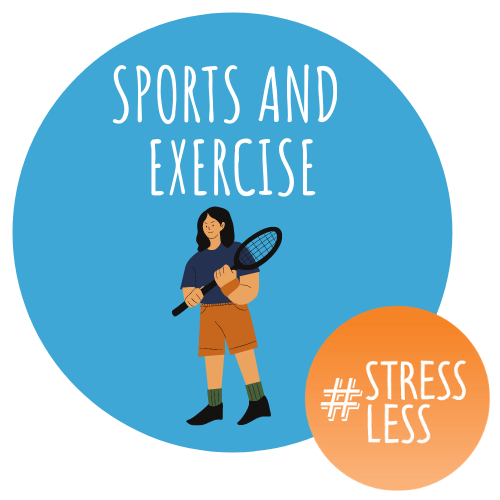 It is well known that physical activity i.e. sports and exercise, is a great way for you to improve the overall health of your body and mind. Physical activity helps to battle stress by increasing the production of endorphins, which helps to establish a positive vibe mentally. This can also help individuals to build self-esteem and encourage social interaction, helping to alleviate symptoms of anxiety and depression.
The great thing about sports and other forms of exercise is that you can adapt it to what ever your level of ability or interest may be. It can be done at home, outdoors or in dedicated sports related areas such as gyms or leisure centres. There are some positive YouTube channels and videos that help promote this and encourage us to get active.
Has something for everyone, whether it's a quick 10-minute session or a full-blown work out, to strengthen muscles or to lose weight, or to try out aerobics, boxing or dance. Very little to no equipment needed, so great for sessions at home.
Maybe you fancy something a little slower and more relaxing to ease you into? Join Adriene and learn some simple movements, that you can perform daily, to help body and mind.
OK, this is something that many of us already do daily, just as part of our regular routine. The funny thing is we probably don't even think about it with regards to exercise. So why not put what you already do to good use?
This could be considered the wild card! It's not about being involved in and doing physical exercise, but more about using other's perspectives of walking as a form of relaxation. To let our minds empty and enjoy the beauty that is around us. You never know, this could encourage you to explore your local area.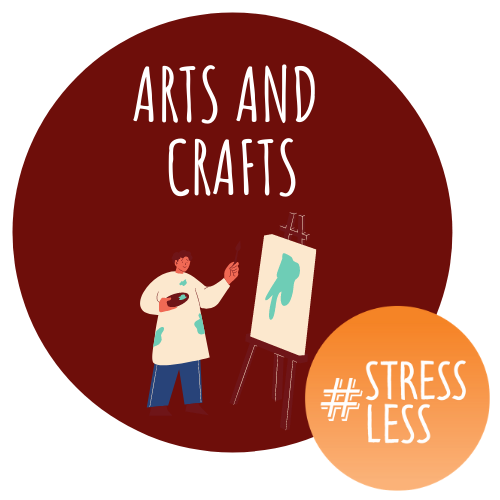 Arts and Crafts can cover such a wide variety of activities, but generally anything that requires you to make or do something with your hands can fall into the category. It might be something that we do as a one off or occasional activity, or be a hobby that we enjoy on a regular basis.
Being creative can have beneficial effects when dealing with stress, anxiety and depression. It can relax the mind and enable our worries to melt away. The great thing about arts and crafts is there is always something new to try, why not check out some of these YouTube channels and videos and give something a go.
You don't have to be a Picasso to enjoy drawing, just pick up a pencil and see where it takes you. There are some great videos covering all the basics, when it comes to drawing. Or if your feeling a little more daring then why not try one of his pictorial tutorials.
Maybe you like to be a bit of a free spirit and doodle. Doodling is a great way to clear your mind and just let your creations run wild on the page. This channel has some great ideas on how to get started or different directions to go in, to take your doodles to the next level.
Maybe you don't feel like putting pen to paper and want to do something more constructive. Why not focus your mind and fold some paper? You might be surprised to see what you can create.
Want something else? Well this channel has a whole range of creative and construct-able ideas using a wide variety of ideas and resources. Some do require specialist equipment; however, most are easy to do and help restore your stress levels to normal.
Do you want something to help let your inner child out and to use your imagination to the max? Check out these channels. They both come with a huge range of simple, but fun options for art, crafts and creations.
Another wild card. Now you could watch these videos, follow along and attempt to re-create some awesome paintings. You would need the equipment, but the way Bob Ross creates his paintings, he makes it look so easy. However, Bob Ross is also known for his relaxing tones and happy little creations, So you will find yourself relaxing just by watching and listening.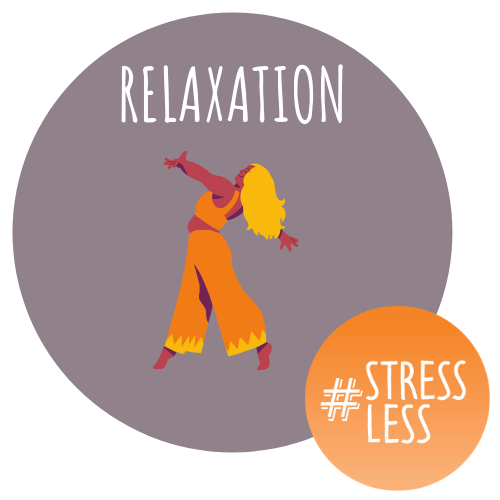 Any form of relaxation can help you towards decreasing various hormones within the body that develop due to stress. It can also help to reduce high blood pressure and heart rate, which can also be attributed to stress and anxiety. In allowing your body and mind to relax can have great beneficial factors for both your mental and physical health.
Interestingly, if you start to think outside the box you can find quite a few videos on YouTube that can fall within the relaxation category.
We can all have a habit of fidgeting when we become stressed, bored, anxious, to name a few. At this time we will quite often pick up a pen or other item and start playing with it without even realizing. You can now find a range of stress relieving items made for this purpose. However, these channels provides great ideas for making your own. Who says relaxation can't be fun.
Who doesn't love a good spa day. However, the problem is often money, money, money! Well why not create and hold your very own spa day from home. It might take a little time to organise and will have a small cost attached, but the benefits to you and your household/friends surely exceed this.
Meditation is great for anyone to resettle their thoughts and it isn't that difficult to accomplish. In resettling thoughts meditation can help individuals cope with stress, anxiety and other mental health issues. All you need is time, patience and a quiet space.
You can find so many videos and channels on YouTube that provide you with calming, relaxing music, and quite often visuals that can also be used as a relaxing option if you wished to watch. Its also worth looking out for videos that focus on a particular noise, the repetitive nature helps to empty thoughts and encouraged a relaxed demeanor for example thunderstorms, streams and washing machines.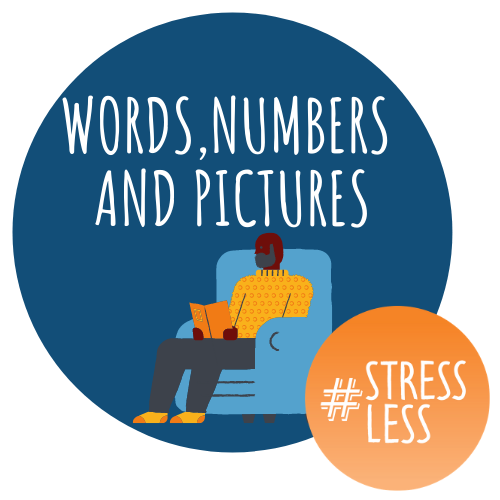 There are so many options out there when it comes to finding a puzzle or coloring to do and keep you occupied. Distracting yourself, doing this kind of activity, helps you to relax the mind and even the fear center of the brain. This in turn can generate a more mindful attitude, lowering the chances of stress or anxiety.
YouTube wouldn't be the first place I would think of using to find this sort of thing. However, you might be surprised by what you can find.
See how you get on with the word puzzles. You are under pressure from the timer, so I would recommend using the pause button between each question, to give yourself time to think. Otherwise, you could make yourself more stressed then you was in the beginning!
Its amazing what the mind can see and do if given the chance. See how you get on with some of these illusions and puzzles created to really work the brain and without realizing it you will start to relax the mind also.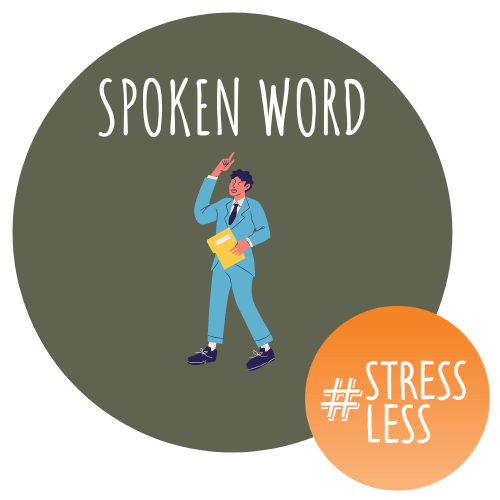 There are so many forms of spoken word out; they can make us smile, make us cringe, make us laugh, make us cry. Which ever type you listen too, listening to someone speak or read out loud can actually help you to reduce your stress levels. Whether its becoming involved in the story or their tone as they recite a poem.
So, on YouTube you can find a wide variety of spoken word content, ranging from jokes, riddles, poetry, audio books and readings. I guess it all depends on your own personal interests, but you will surely find something worth listening to.
for example;
This channel is a great source for motivational quotes and poems, just take a listen.

So, we have reached the end of our week 1 exploration of YouTube. Join us again next week for week 2, when we will be checking out a whole new range of themes and videos to help you during this time.
Drop us a comment below if you enjoyed any of our videos in particular or share your nominations for other videos that could meet the themes and stressless concept. Also, let us know if you tried any of the creative activities (please share a picture) would be great to see what you achieved.
Don't forget to check out our other social media channels on Twitter and facebook for related stressless information and links.
Until next time
Jason