Stressless is back! 18th November 2019 – 20th January 2020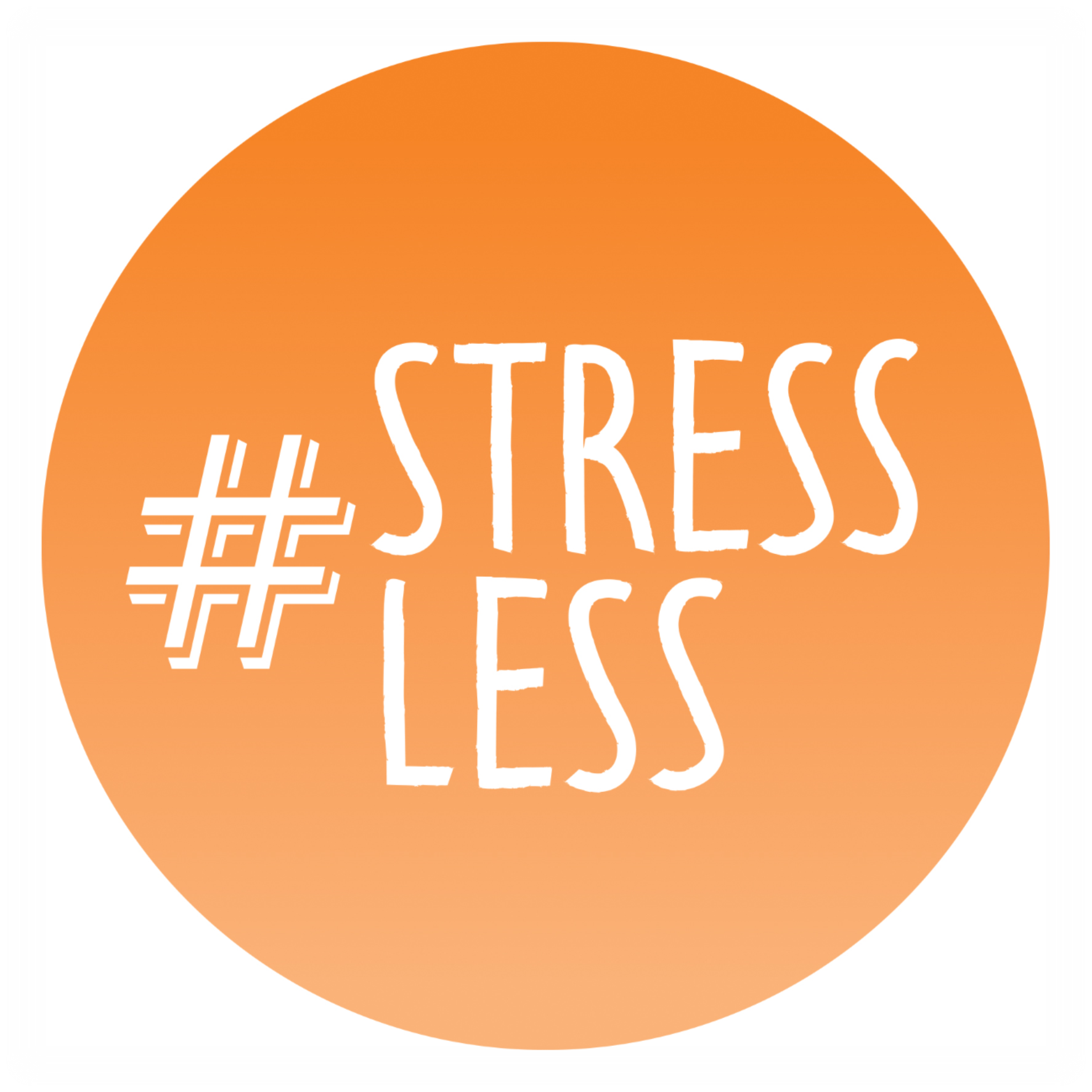 To coincide with 24/7 opening at Augustine House library, as part of the exam & assessment period, we are bringing stressless back for another year. This session will run from the 18th November 2019 through to the 20th January 2020.
"When I look back on all these worries, I remember the story
of the old man who said on his deathbed that he had a lot of
trouble in his life, most of which had never happened."
– Winston Churchill
On the 2nd floor in Augustine House, you will find your stressless area. This is divided into two, giving you a relaxation zone and an activity zone.
Relaxation Zone – Chill and unwind on the soft furnishings and giant bean bags, letting your worries drift away under the air dome. Take a seat on the massage chair and let those concerns dissolve. Take 5 minutes with our '5 minute chill box' containing a whole range of toys, games and gadgets. Or, just have a cuddle with one of our large soft toys.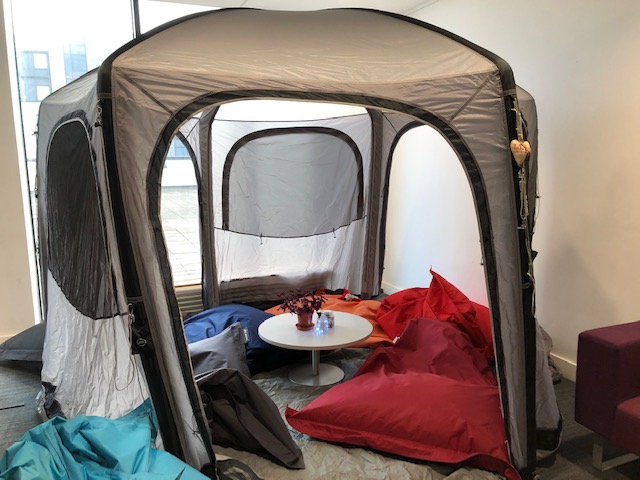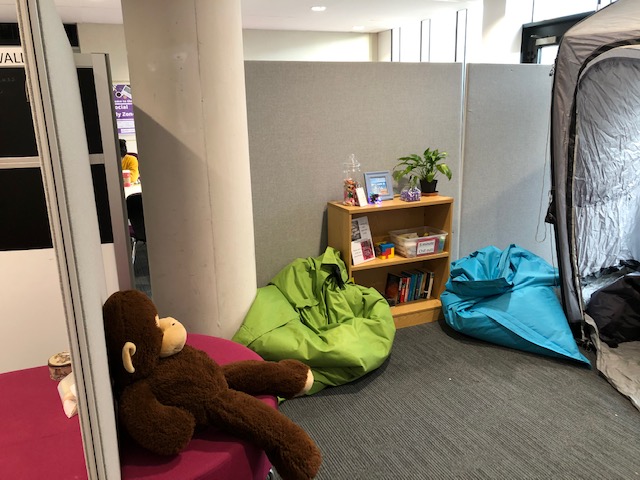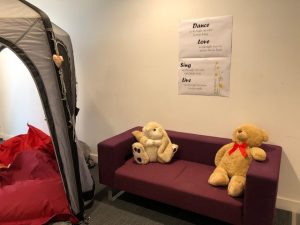 Activity Zone – Come along with some friends or on your own and relax with some board games, puzzles, colouring books and puzzle books. Or have a bit of fun with the video box, tell us a joke, do an impression or just provide some advice to your fellow students (any videos recorded could be shared to the university community). However, we do ask that you all leave your worries at the door with our worry box.
You can also find our exercise bikes at the back of the 1st floor in the Get up and Go area to help keep your body and mind active. Plus, this year we will be introducing yoga, where you can follow the video or your own thing.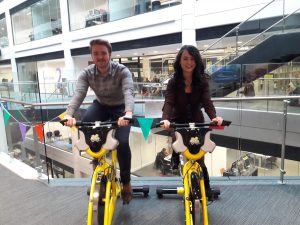 "There is more to life than increasing its speed."
– Mahatma Gandhi
We have so many activities and sessions organised this time, that there should be something for everyone. Dates and times can be found on social media and displays in Augustine House;
Neck and Shoulder Massages – During this time tension can easily build in the neck and shoulders region, add to this the heavy bags and books that we carry. Why not come see our masseur and have that tension eased away. (Mondays, 12.30-14.00pm, Stressless area, FREE)
Bootcampus – Join us for an outdoor work out designed to build strength and motivate fitness. (Mondays, Daphne Oram Building, FREE)
Chooseday Chill – This will still be running through the stressless period; join us for tea, toast and board games, have a few laughs with friends. (Tuesdays, 17.00-19.00pm, Augustine House, FREE)
Community Lunches – The Chaplaincy are providing a space for soup and chat for £1. (Wednesdays, 12.30-14.00pm, The Chapel, £1)
Lunchtime Concerts – Chill out and relax while listening to some terrific music, including;
20/11/2019 Music Society Showcase
11/12/2019 Early Historical Dance
(Wednesdays, 13.10-14.00pm, St Gregory's)
Hot Chocolate Station – Join us for a free hot chocolate, extras provided. (Friday 22nd Nov and Friday 6th Dec, 11.00-12.00, Stressless area, FREE)
Biscuit decorating – whose feeling arty? Come join us at the library where you can ice and decorate some biscuits. We might let you eat them afterwards. (Friday 29th Nov, 11.00-12.00, Stressless area, FREE)
Create your own Christmas decorations – Come along and do something Christmas themed. Choose a decoration and paint to your hearts content. (Friday 13th Dec, 11.00-12.00, Stressless area, FREE)
The main thing throughout this period is that we all take time away from whatever we are doing. Let our minds and bodies relax. Let our anxieties, tensions and stresses float into the background allowing us to focus on what's important.
"Don't underestimate the value of doing nothing, of just going along,
listening to all the things you can't hear, and not bothering."
– Winnie the Pooh