We had a bit of a rocky start this year due to Covid and staff sickness, but once we got past it we had some fantastic drop-in sessions and activities. Again, these were chosen by the student population through our expanded voting table. To see what we got up to this year and how your fellow students got involved, keep reading.
Voting for your drop-in sessions
This was the second time that we providing the opportunity for students to vote for the drop-in sessions that they would like to see and take part in through Stressless. This time round the voting table was placed in the atrium on the first floor of Augustine House, to grab the attention of those travelling up the staircase. There was also a blog, which ran along side the voting table, providing students with voting options via social media.
We were amazed by the increased interaction with voting this year, it was great to see! The blog was read by over 600 individuals and we had a total of 600 votes for the drop-in sessions, which was double the votes received for the AW21 session.
We increased our options this year by two, giving a grand total of twelve options for student to choose from; some new, some old. These included:
FREE hot chocolates
relaxation session
pebble painting
fruit and herbal teas
board game session
outdoor games/activities
study space decoration
badges and magnets
bubbles
plant pots/tea light holders
paper crafts
make your own suggestion
Our top six nominations were:
study space decoration with 93 votes
FREE hot chocolates with 90 votes
bubbles with 74 votes
badges and magnets with 68 votes
board game session with 56 votes
plant pots/tea light holders with 52 votes
Things always happen in three's
Working behind the scenes, we always aim to run Stressless as seamlessly as possible, providing you with a smooth, relaxing and fun experience. This session did become a little more demanding than normal, but we didn't let that stop us. As previously mentioned we had some unexpected Covid sickness. One of our go to rooms (AH2.23) then became unavailable due to building issues and finally we had ongoing issues with the badge maker. For these reasons we made several decisions on the drop-in sessions going forward.
Study Space Decoration (& other paper crafts)
This arts & crafts session would usually find a home in AH 2.23, setup throughout Stressless on various days at varying times. So to overcome the room issue we made the decision to make these resources available throughout the Stressless period and positioned the resources on a trolley towards the front of the Stressless Zone. This gave us the opportunity to expand upon the overall activity and provide a wider range of paper crafts.
masks
origami
paper flowers
drawing and doodling
collage
quilling
While this didn't give us the best opportunity to gather feedback or comments from students, or a substantial amount of time witnessing the arts and crafts being used, evidence could still be found. The trolley of resources often required staff to tidy and re-organise, while origami papers and collage magazines were often found on the tables with stationary implying that something had taken place. We were also fortunate enough to find one of two paper crafts left behind by students.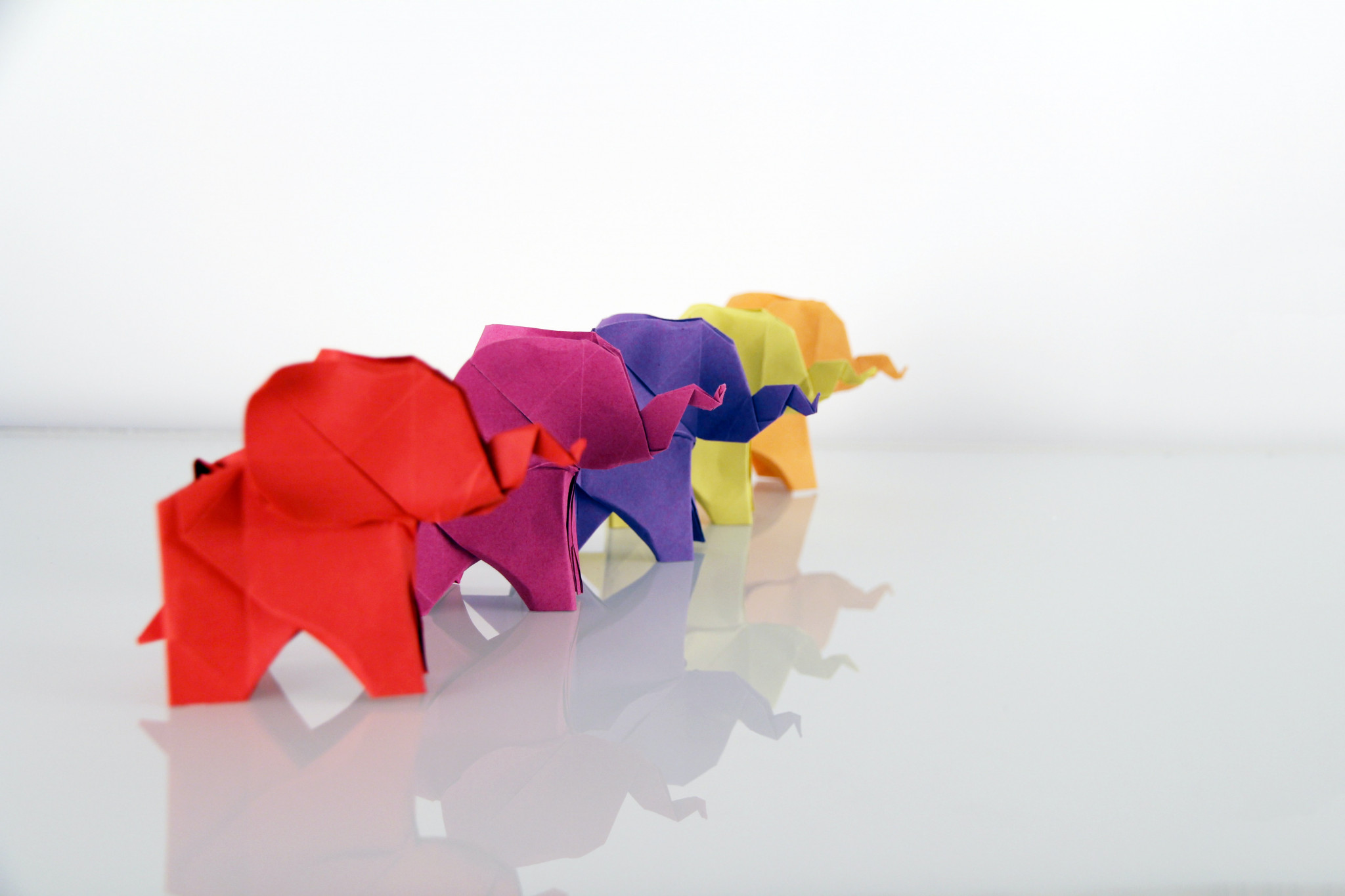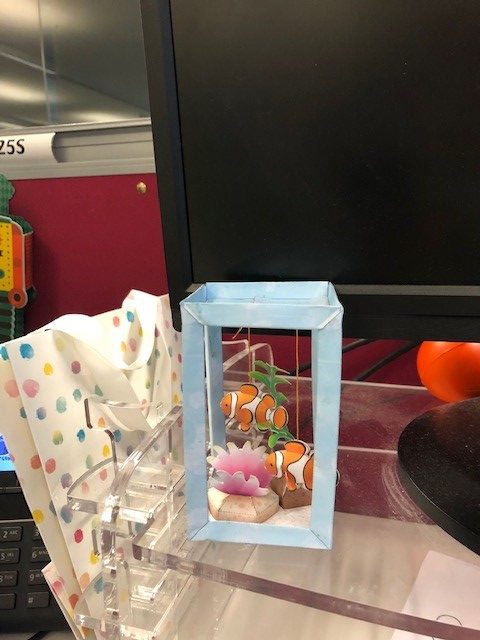 FREE Hot Chocolates
We held one hot chocolate session, hosted by two members of staff, which was setup for one hour, however ended up running for an hour and a half due to demand. But this event wasn't just hot chocolates, we provided the option for students to have a herbal or fruit tea if they preferred, combining the two sessions into one.
This was also our first session where we were able to explore a more sustainable option using reusable mugs donated to Stressless from the careers department, rather than our paper and plastic options.
Those that wanted a tea could select their flavour as they approached the station, handing it over to the team for mug and water. Otherwise they could ask for a mug of regular or vegan hot chocolate. We would provide the squirty cream, allowing the students to then help themselves to two tables of treats. One of these was vegan friendly, with both tables containing marshmallows, wafers, sauces, fruit and broken biscuit.
We provided:
Regular hot chocolates 88
Vegan hot chocolates 5
Fruit and Herbal tea 4
Grand total 97 students served
Feedback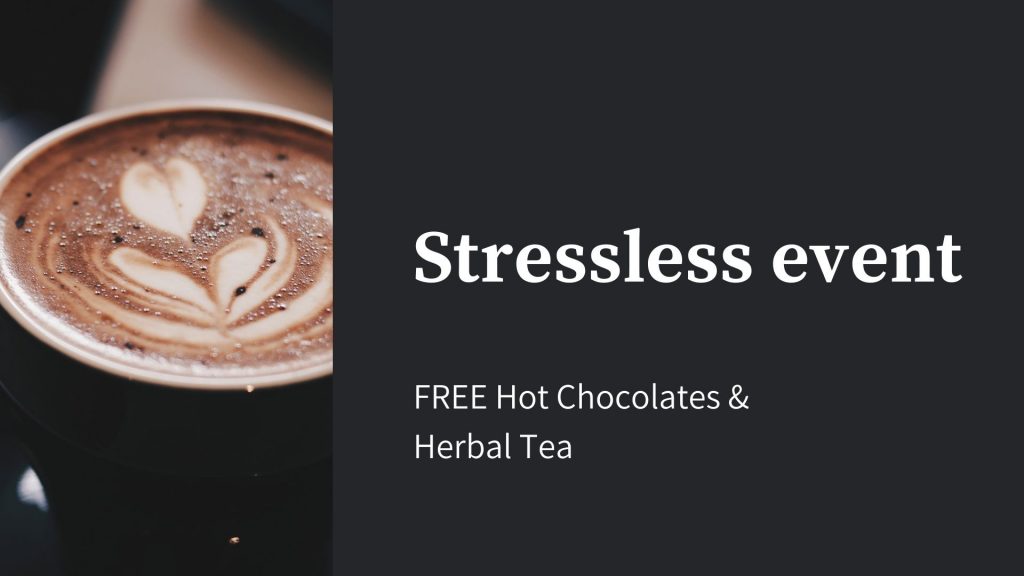 Bubbles (& outdoor activities)
Both of these sessions were new suggestions for this Stressless period and specifically envisioned as a Spring/Summer activity. For this reason, with the hope of nice weather, we made the decision to move the bubbles event outdoors, to push bubbles to the extreme, but to also allow us to to add a range of outdoor games to strengthen the sessions appeal.
We used the grass space behind Augustine House and setup two sessions, both lasting two hours each. The Sports Centre provided us with an assortment of games and activities, with the remaining items being borrowed from the Stressless Zone. The sessions included hula hoops, skipping ropes, ladder golf, corn hole, hoopla, bowling, giant jenga, giant connect four, giant noughts and crosses, giant snakes and ladders, hop skotch, plus a large assortment of bubble making apparatus. Students could also try their luck at 'Jacqui's ducks' and win some sweets.
Session one – had eighteen staff and students attend, spending approximately an hour and a half each, participating in all the activities.
Session two – had twenty one staff and students attend, spending between thirty minutes to an hour and a half, participating in all activities.
Setup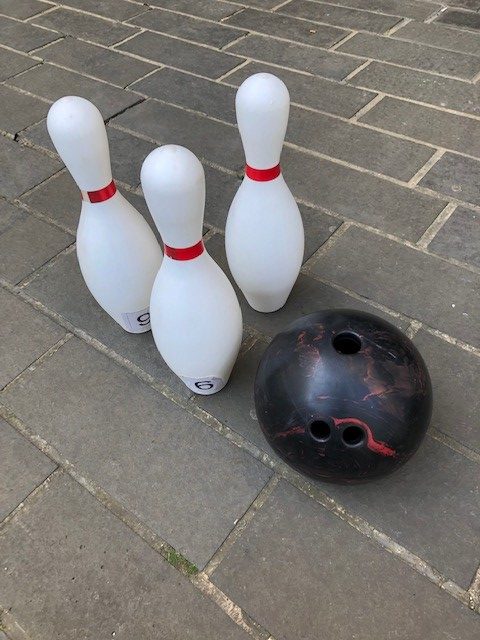 Participation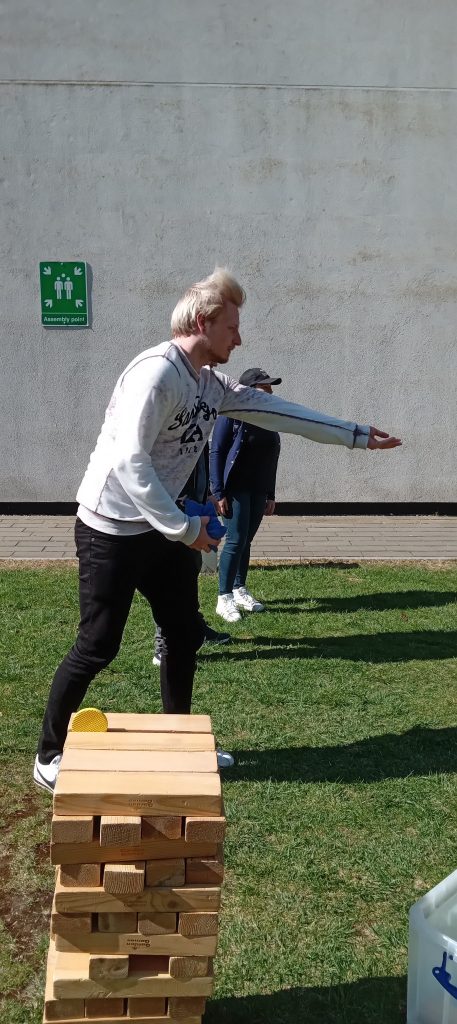 Feedback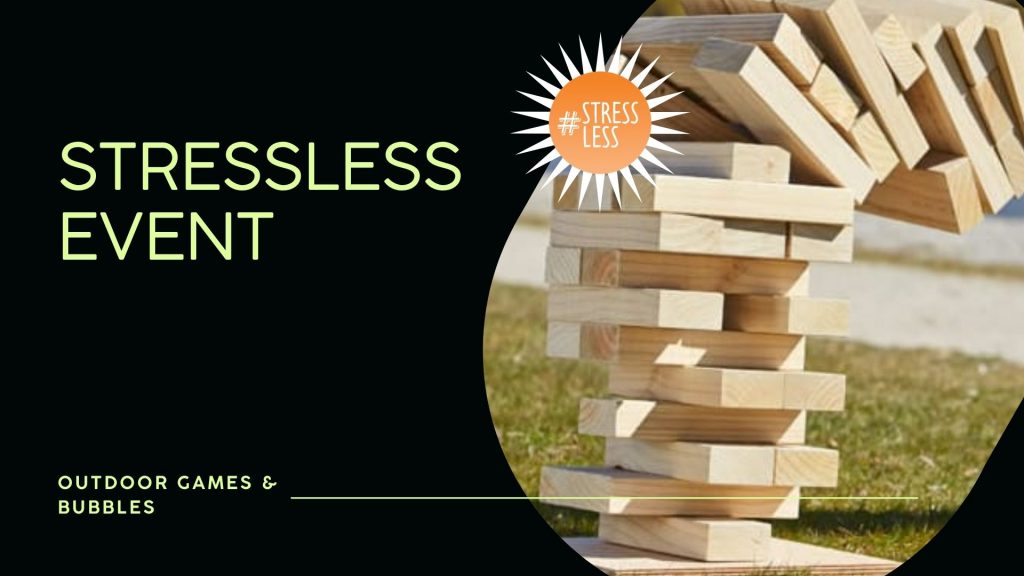 Badges & Magnets (& pebble painting, plant pots and tea light holders)
The fact that we could not use the badge maker, but had two arts and crafts sessions voted for, helped to mold how this event would be developed. So we made the decision to make it a general painting session combining magnets, plant pots and tealight holders together; throwing in pebbles to paint as an additional option.
To allow students to drop in and get straight down to painting we pre-made a range of plaster magnets, pots and holders for students to choose from.
We had sixteen students for the session spending an hour and a half to two hours with us.
Resources were left out due to interest and three of these students arrived towards the end.
Creations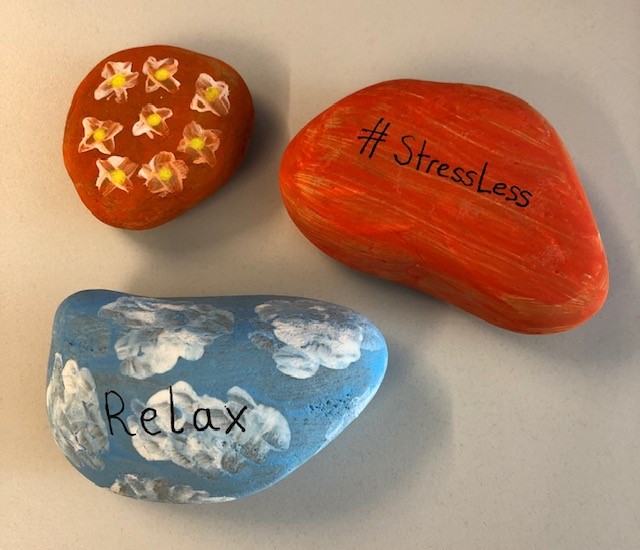 Participation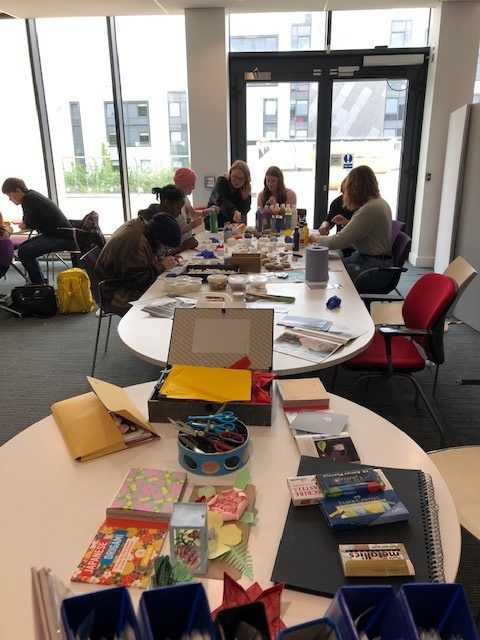 Feedback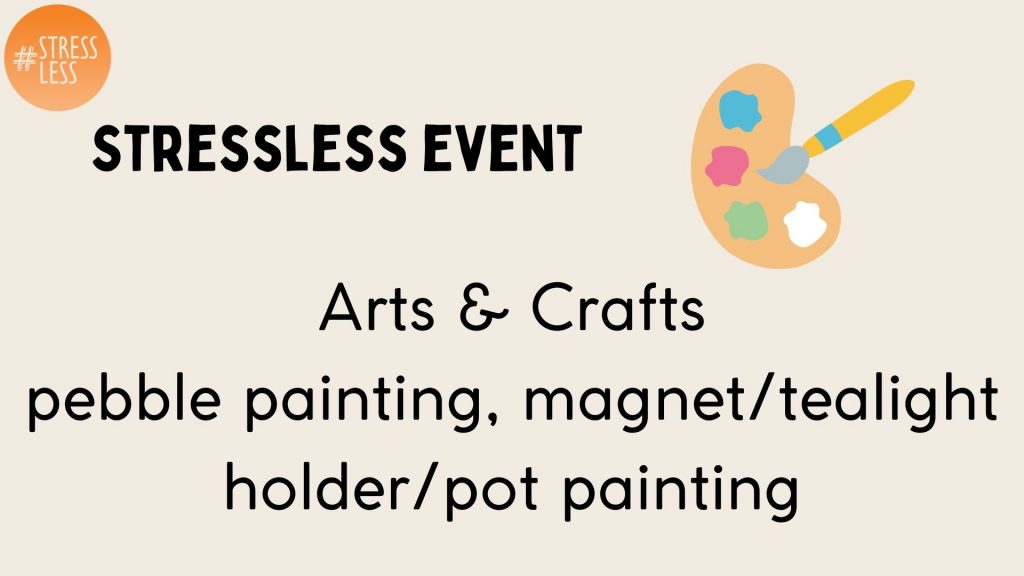 Board Games Session
Again, this session was impacted by the closure of AH2.23 and so rather than try to find an additional space to hold the session, we advertised more of the Stressless Zone, which included a wide selection of games. This also made gathering feedback more difficult, however through observations and tidying the Stressless Zone we soon got an idea of what games were popular and being used.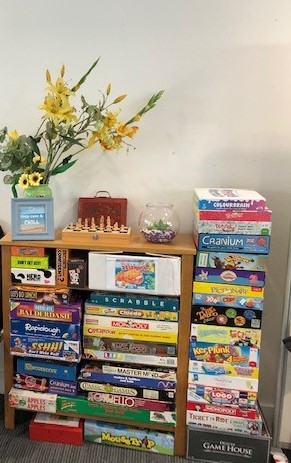 Have your say!
Stressless can only grow and develop with your input. So even though these sessions have now ended for the SS Stressless event, it doesn't mean you can't let us know what you think. Please, if you have something to say, feedback or recommendation then do access the following padlet and drop us a note.
Do you have feedback on a session that you attended?
Do you have suggestions for the above sessions on how they can develop and help you with your wellbeing?
Do you have an idea for a totally new and different session that you would like to share with us?
Would you like to volunteer and help out with a session or run a session of your own, then let us know.
That's it for this year, but keep an eye out for the Stressless Corner. Hope to see you again next year. time for us to start planning!