Salomons Institute Library – Update to opening hours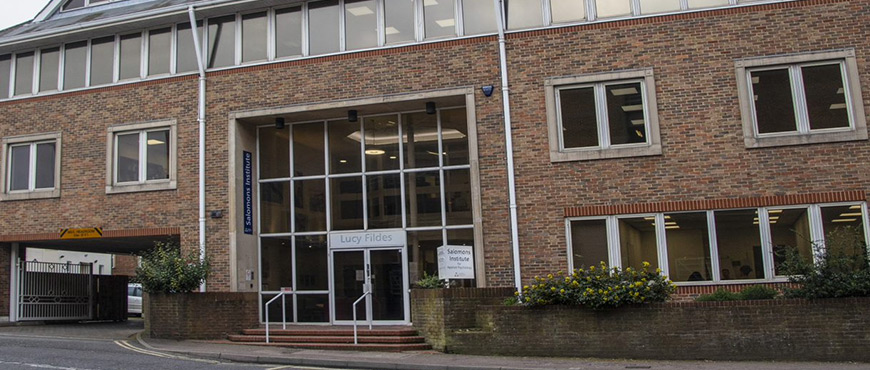 From the week commencing 9 August, the opening of Lucy Fildes House will be expanded to four days a week. The library will be open 8:30 – 18:00, Monday, Wednesday, Thursday and Friday each week.
The building remains closed on Tuesdays.
Please visit the opening hours page for the most up to date information.
Bookable services
On the days the library is open, study spaces including PCs, can be booked using the Click and Study service from 8:30 – 1:00 or 1:30 – 6:00. All study spaces must be vacated for cleaning between 1:00 and 1:30.
The Browse and borrow service is available if you only need 15 minutes to access resources from the shelves, return books or collect a reservation.
Library Support
Face to face enquiries at the Library desk are available between 9:00 and 17:00 on Monday, Wednesday, Thursday and Friday.
Telephone enquiries (01227 927126) and email enquiries (library.salomons@canterbury.ac.uk) are answered between 9:00 and 17:00, Monday to Friday.
Keeping you safe
We work closely with the University Health and Safety Officers to ensure we are providing a safe space.  We:
regularly clean all surfaces,
provide hand sanitising stations. 
store returned and handled items away for 72 hours until risks of virus transmission has been mitigated
We ask you to:
wear a face covering when walking around the library. You can remove your face covering when seated, as long as social distancing is maintained.  If you wish to indicate that you are exempt, face covering exemption cards for lanyards are available from reception. As a University, we also recognise the Hidden Disability sunflower lanyard.
regularly clean your hands.
sanitise your workspace or printer before and after use with the wipes provided.
place books you have used but do not want to borrow on the designated trolley
make use of the NHS COVID-19 contact-tracing app when in our libraries. Read contact-tracing in our libraries for details.