Many aspects of online study, such as searching for information are convenient and for some second nature; however, other aspects are more challenging. Do you feel a sense of dread when you hear the mere mention of 'group work'? With the right online tools, it can be a positive and rewarding experience. Read Lynsey Blandford, Gaynor Williams and Michelle Crowther's top tips below.
Why does group work matter?
It's an opportunity to socialise and get to know your fellow students
You'll learn about different perspectives and enhance your critical thinking skills
You'll develop negotiation skills and learn how to manage different personalities
You'll share your knowledge with your peers and feel a sense of achievement when the project is complete
Your improved skills of team working, and communication will positively impact on your studies and future career.
Communication is key to successful group work and yet it can be the most difficult skill to establish in an online learning environment. Other group members may experience barriers to effectively communicating online and so it is important to ensure that everyone is familiar with any tools you decide to use. The following tools can support you to communicate and collaborate within your group.
Padlet
Padlet is a great collaborative tool for creative thinking, sharing documents, weblinks and resources. If you are undertaking a group project, it is a useful space to keep all the things you need in one place. You can set up your Padlet so that everyone can contribute, and you can share the link with your tutor as well. You have options to structure the information, link it with arrows, use a timeline or simply scatter your content across the page and move it around later, much as you would if you were using post-it notes. You can find out more via the TEL Knowledgebase along the top menu bar of your Blackboard.
Blackboard Collaborate
Collaborate is the university's virtual classroom where lectures, seminars and group work will often take place. You may have noticed Collaborate listed on your Blackboard in the left-hand menu. Alternatively, your tutor can create a Collaborate room for you to use. It allows you to present documents and share your screen with others as well as offering useful functions including a whiteboard and poll. You can find out more via the TEL Knowledgebase along the top menu bar of your Blackboard.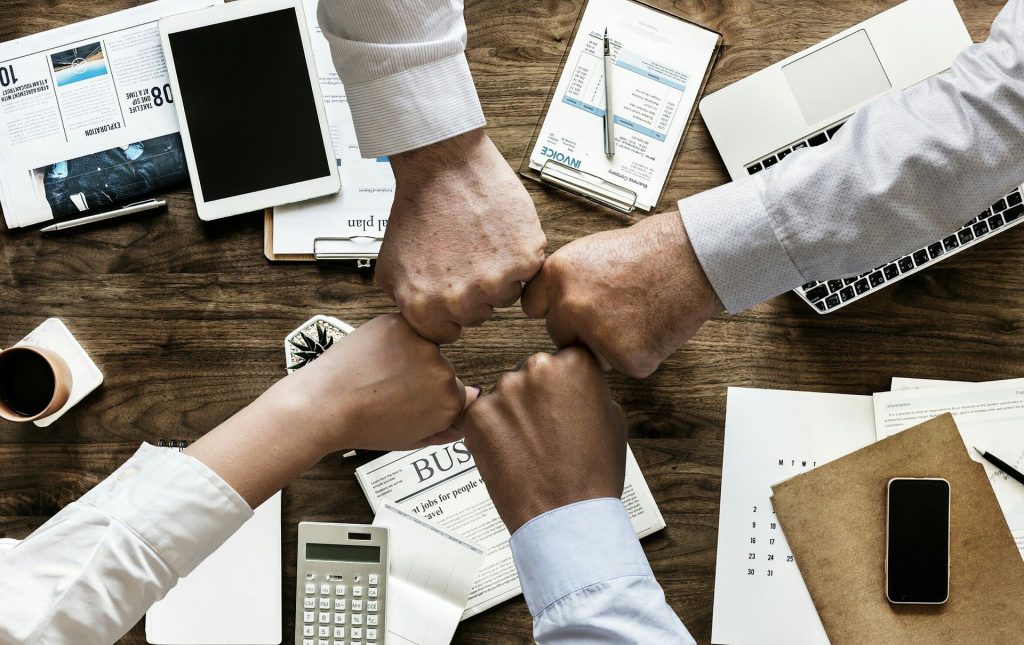 Microsoft Teams
Microsoft Teams allows you to chat, share and collaborate on files and hold video calls. You can create a team workspace with different channels and post announcements, which is great for keeping everyone updated especially if you are finding it difficult to all meet at the same time. IT Services have created a guide explaining how to access both Collaborate and Teams, which you can access via this link.
OneDrive
OneDrive is available through your university IT account and allows you to create different types of Microsoft files which you can then share with your group members. By sharing documents, you will be able to work collaboratively and see each other's changes in real-time, which is much more efficient than emailing updated versions. If you need to create a group presentation, here is a short video explaining how to use PowerPoint via OneDrive.
Social media
Twitter, Facebook, and Instagram are great tools for you to follow peers, organisations, and inspiring professionals in your field. If used wisely, they can be a source for current news in your area and to generate ideas and discussion. Social media also offers chat and message functions which can be an easy way to support group communication. WhatsApp is another example, which allows you to create a space for your group to share news and to video call.
Postgraduates looking to promote and disseminate their research should explore our Learning Skills Hub module Social media for researchers.
Sharing your references
Have you used our reference management software RefWorks? It's a tool where you can save and organise your references as well as create bibliographies and in-text citations. It will also allow you to share your references with others which is ideal if you are collaborating on a project.
You can find out more about RefWorks and other Reference Management Tools on the Learning Skills Hub.
Explore further
You can continue learning about ways to develop your group work skills by exploring our Learning Skills Hub. One module focuses on how to successfully collaborate, how to organise your team project planning and how to communicate with your teammates.
Another useful module includes a short video showcasing tools for online collaboration including Microsoft Teams and Planner, Padlet, Trello and Asana.