To say that we've been going through difficult and challenging times over the last year would be an understatement for many people. Even those of us who have kept generally fit and well, active and upbeat, have often found it hard to find many positive things to think about. And yet, one of the knock-on effects of there being less traffic noise and everyday work-related sounds has been the ability to hear birdsong more clearly.
Birdsong
This period of lockdown and reduced human activity has coincided with the busiest time for our birds. They have found their mates, built their nests and now their eggs have mostly hatched and there are many baby birds and fledglings around. For cat owners like me, it can be a tense time as we need to make sure that the two species are kept well apart!
Despite that, one of the joys of this time of year is the chance to hear the variety of birdsong. Even if you don't have your own garden, you can hear the different calls from your window, particularly if you're an early bird yourself and can listen to the dawn chorus. But even later in the day and into the evening you should be able to catch the sounds of the birds around you. If you're able to venture into a local park, a wood or even to the seashore, if you're lucky enough to live by the coast, you'll be rewarded by a wide variety of calls.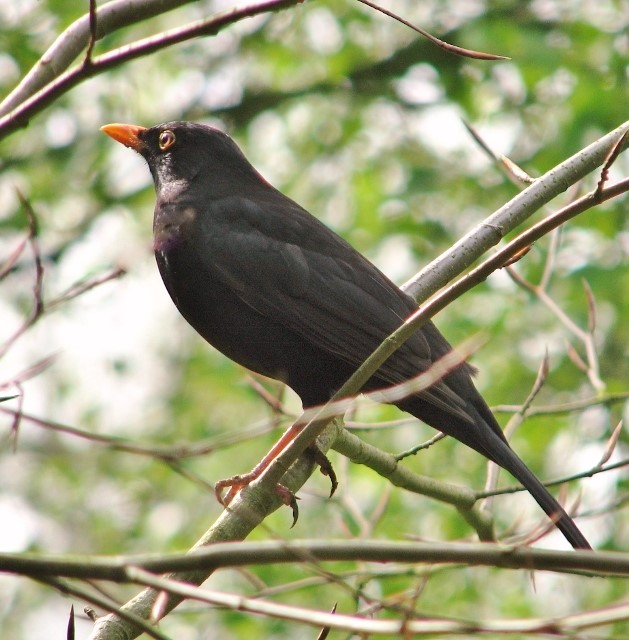 If you don't know the difference between the sound of a blue tit and a blackbird, then there's a great guide available from the RSPB.
BBC Radio 4 has a 'Tweet of the day' that it broadcasts at 05.58 most mornings. Okay, you don't have to be up and around at that ultra-early hour to hear it, as you can catch it on their website or have it as a podcast.
You can even download or stream birdsong to play whilst you're studying or relaxing at home. This can bring a little of the outdoors into our indoor lives.
What are the benefits of listening to birdsong?
As you would imagine, the Royal Society for the Protection of Birds (RSPB) actively promotes the mental health benefits of tuning into birdsong. However, there have been several academic studies around this subject which also support the claim.
One such study undertaken by Eleanor Ratcliffe (2015) of the University of Surrey found that 'bird songs and calls were found to be the type of natural sound most commonly associated with perceived stress recovery and attention restoration'. Although presumably it would depend on the type of bird call we listen to. The screech of an angry seagull wouldn't have the same calming effect as, say, the melodious tones of a blackbird singing for a mate!
Still, it's generally accepted that time spent listening to birdsong, whether it's live or via your headphones, can help you relax and de-stress, it can assist with meditation and concentration and often it's a support to our creative pursuits as it helps us to focus. Above all, it's just lovely to hear. My spirits are raised when I listen to the birds in and around the garden. So, why not take a break for ten minutes, pop outside and tune into the free soundtrack? It'll be worth your while.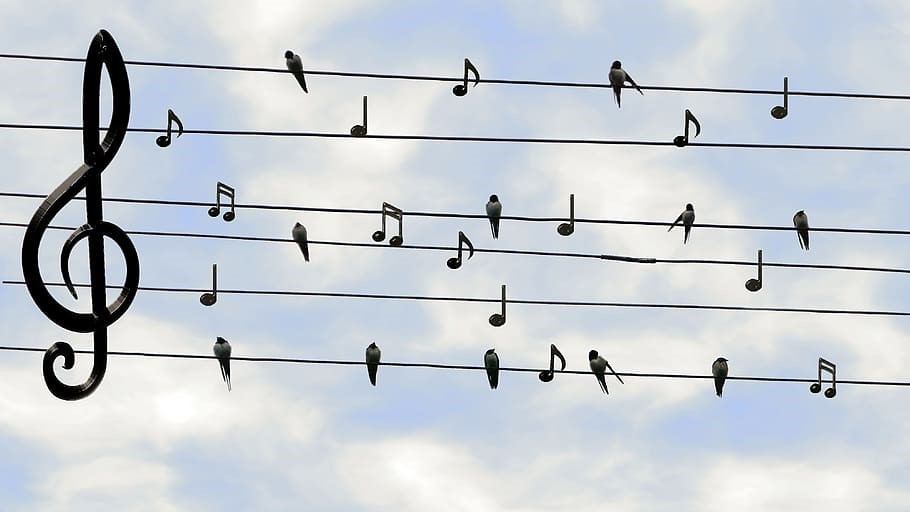 Di Walster, Library & Information Adviser, April 2021
References and Sources
Royal Society for the Protection of Birds (2020) Bird Song Identifier. Available at: https://www.rspb.org.uk/birds-and-wildlife/bird-songs/what-bird-is-that/ (Accessed: 19th May 2020).
British Broadcasting Corporation (2020) Tweet of the day. Available at: https://www.bbc.co.uk/programmes/b01s6xyk/episodes/downloads (Accessed: 19th May 2020).
Ratcliffe, Eleanor. (2015) Restorative perceptions and outcomes associated with listening to birds. PhD thesis. University of Surrey Available at: https://ethos.bl.uk/OrderDetails.do?uin=uk.bl.ethos.665274(Accessed: 19th May 2020).