Looking for an interesting volunteering opportunity? Become a Library Champion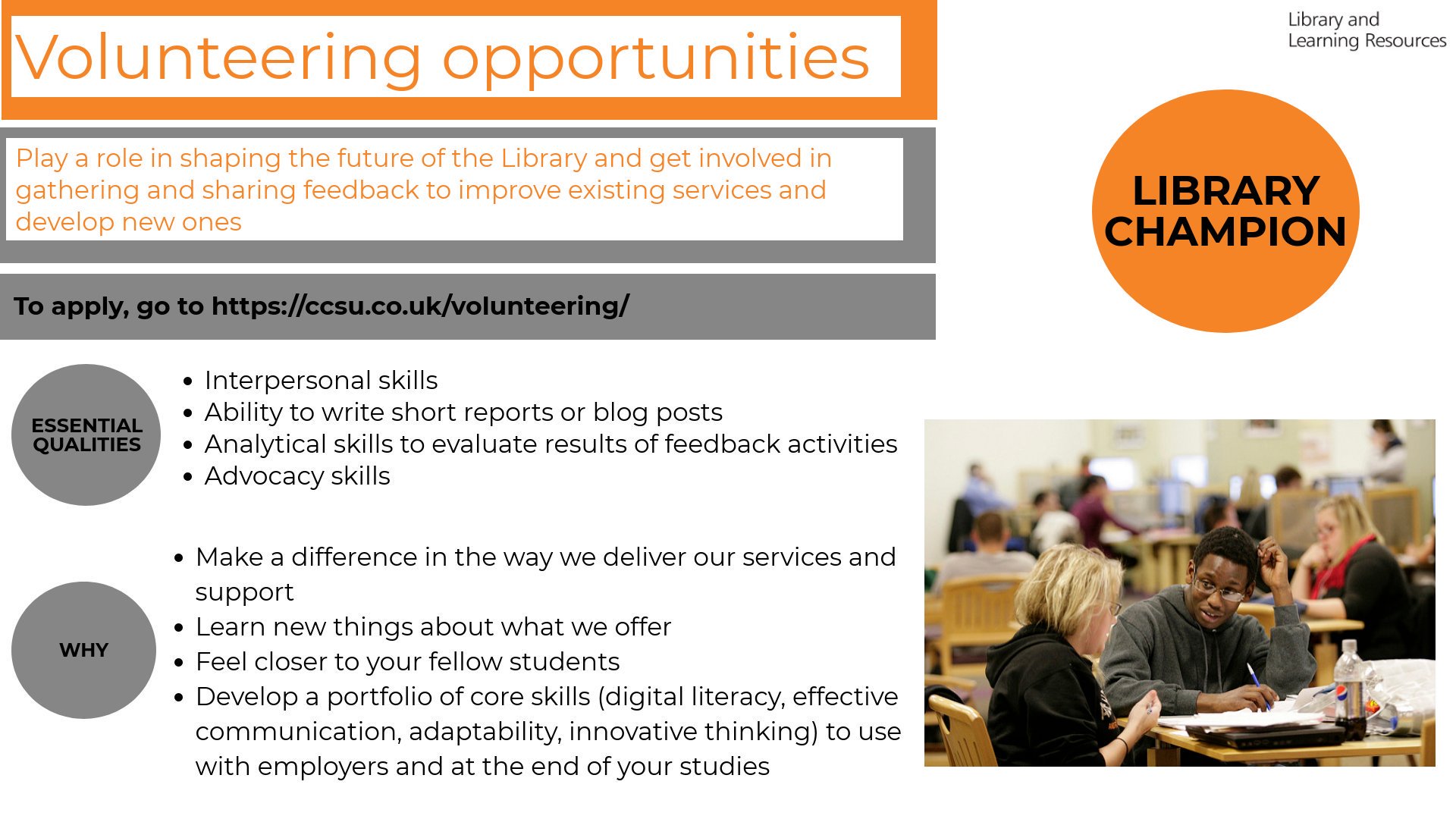 Are you passionate about the Library?
We are looking for volunteers to help gather and share feedback to improve existing services and develop new ones. You could play an important role in shaping the future of the Library. Not only can you develop your skills in research, marketing, communication and advocacy, but you can also help make the services the best they can be for students.
Interested?
You can find out more about what being a Library Champion entails on the student blog
https://blogs.canterbury.ac.uk/studentnews/volunteering-opportunity-of-the-week-3/
What about the Christ Church Extra Award?
All volunteering hours including those as a Library Champion can contribute to your Christ Church Extra Award. You will typically need to commit up to 2 hours per week of voluntary work as a Library Champion. The CCCU Extra Award will help you add that extra something to your CV and make you stand out to future employers. We will also be able to provide you with a Reference for your work with us.
Want to apply?
Search for 'Library Champion' on the University Volunteering database https://ccsu.co.uk/volunteering