LibrarySearch unavailable on 9 September from 9pm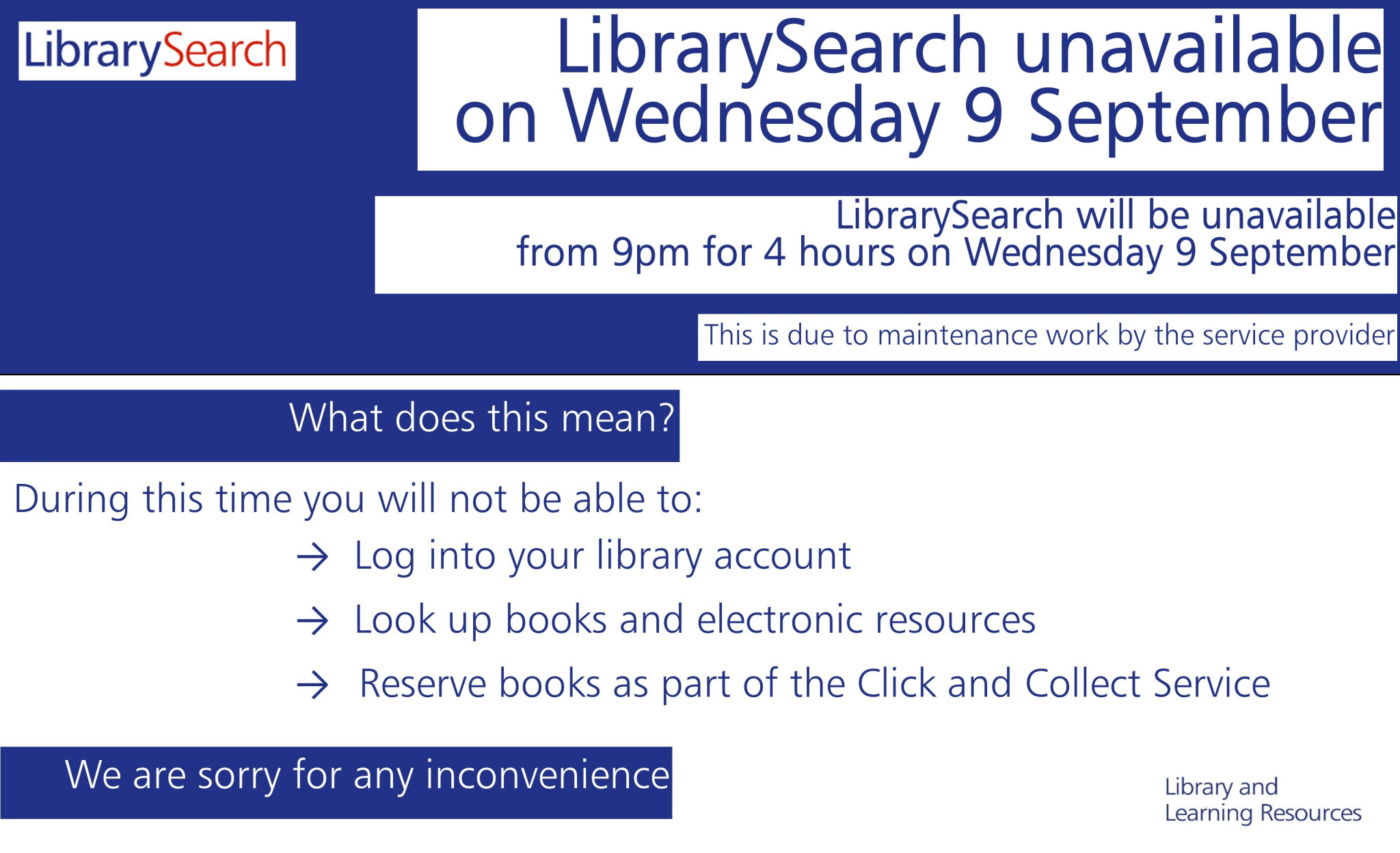 LibrarySearch will be unavailable from 9pm on Wednesday 9 September for essential system maintenance. The work is scheduled to last up to four hours. During this time it will not be possible to use LibrarySearch to manage your library account or access e-resources.
Here are some alternative ways to access e-resources during this period:
For help on subject-specific resources, take a look at your Subject guide.
Apologies for any inconvenience caused while the work takes place.