LGBT+ History Month 2020: E.M. Forster and Sarah Waters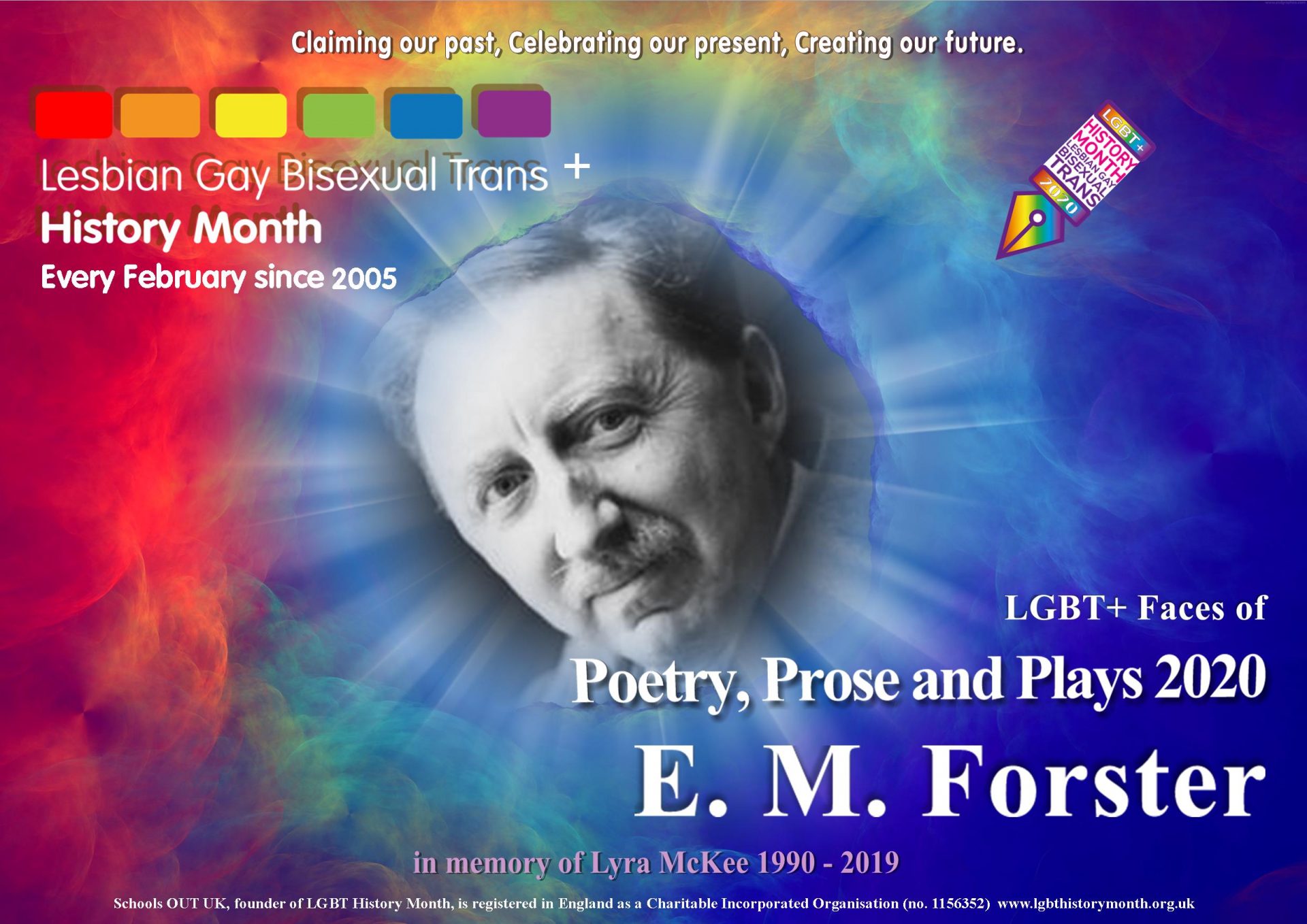 As part of LGBT+ History month, the university is focusing on several literary figures.  We thought it would be interesting to look at Forster's life and work and contrast it to that of a contemporary author, to see how society and attitudes have moved on. 
In this blog, we concentrate on E M Forster in more detail, because he is one of the four writers celebrated by the official campaign during this month.
Initially, there seem to be few similarities between the two authors. One, a dead white English male whose most famous novels shone the spotlight on class differences and social mores. The other is a very-much-alive, white Welsh-born female who writes novels set in the 19th and 20th centuries, generally with overt lesbian themes. But drilling down, we can see how both authors' sexuality has inspired their work, although writing nearly a century apart, public appreciation has been very different.
E M Forster – Early years
Edward Morgan Forster was born in London in 1879, an only child whose mother moved to Hertfordshire after his father died just before Forster turned two. He was educated at Tonbridge School and then from 1897 to 1901, at King's College, Cambridge where he became a member of a discussion group called 'The Apostles'. The group met to debate the philosophical and moral issues of the day and other members of the group went on to form the 'Bloomsbury Group'. Forster was part of this group in the 1910s and 1920s.
When he left Cambridge, he spent some time travelling around Europe with his mother and then in 1914, he visited Egypt, Germany and India with a classicist friend. He was a conscientious objector in WW1 but worked for the British Red Cross in Egypt as a Chief Searcher, helping to locate missing service personnel.
After another period spent in India in the 1920s as a private secretary to a Maharajah, he returned to England to pursue his literary career. He had earlier inherited a considerable amount of money from a relative and that enabled him to become a writer.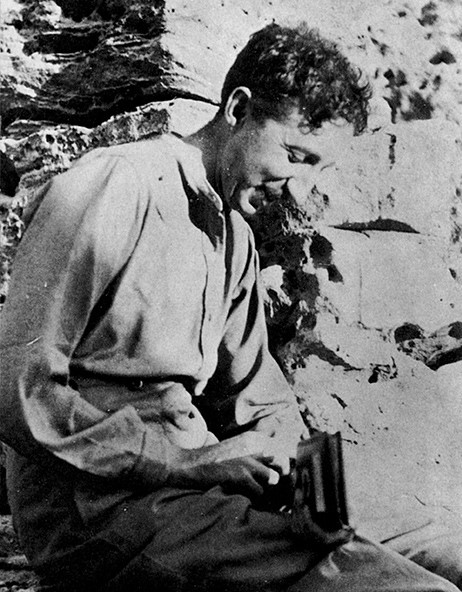 Literary Works
Although Forster was a broadcaster, literary critic, essayist and activist, he is best known for his novels, some of which have been made into films and have been adapted for television. His first five novels (1) were published between 1905 and 1924. (All are available in the Augustine House fiction collection to borrow) Some of these works focus on English people travelling abroad and dwell on how they acclimatise (or not) to a very different country, language and culture. In Where angels fear to tread and A room with a view the characters are located to Italy and find romance in a world away from stuffy Edwardian Britain. In A Passage to India, there are the tensions between eastern and western cultures evident in the later years of the British Raj. Forster achieved most critical acclaim with this novel. His other two novels of this period were set in England and reflected the narrow and defined interactions between different social classes. His final novel, Arctic Summer, was never published.
Forster's relationships
Forster's homosexuality was known to his friends, but was never made public. He had several infatuations and relationships, while he was at Cambridge and during the war when he was serving abroad and then on his return. Some years later, he began a long-term friendship with Bob Buckingham, a married policeman, which lasted for forty years and until Forster died in 1970. Despite the 23-year age difference the two were close, but Forster also became very attached to Buckingham's wife, May, and their only child, Robin Morgan. In fact, Forster was the boy's godfather. The Buckinghams became part of Forster's circle, mixing with members of the Bloomsbury set and other notables, including Benjamin Britten and Christopher Isherwood. One could draw parallels with the portrayal of the coming together of the different social groups in Howards End.
This 'triangular' relationship worked for many years and May was keen to nurse Forster after he suffered ill health in the 1960s. Bob Buckingham claimed not to have been aware of Forster's sexuality until this time, but the three were very close and supported each other after Robin died and were together when Forster himself died a few years later. Afterwards, May reflected:
"I now know that he was in love with Robert and therefore critical and jealous of me and our early years were very stormy, mostly because he had not the faintest idea of the pattern of our lives and was determined that Robert should not be engulfed in domesticity. Over the years he changed us both and he and I came to love one another, able to share the joys and sorrows that came." (2)

Cited in the article EM Forster and his 'wondrous muddle' by Bethan Roberts, The Guardian, 18 February 2012
Maurice
Maurice was published posthumously in 1971. Despite being written nearly sixty years earlier, Forster was adamant that it should not be published in his lifetime. The inspiration for the story came after a visit in 1912 to the Derbyshire home of Forster's friend, the poet Edward Carpenter, who lived with his partner, George Merrill. Their relationship was said to be the basis for the love affair between Maurice and Alex Scudder, the under-gardener of a wealthy friend. Maurice had previously gone to a hypnotist to try to be 'cured' of his homosexuality. Maurice and Scudder did remain a couple, but the book explores a society in which their relationship was illegal, together with the difficulties faced by friends of unequal social standing.
After Forster had finished the novel, he showed the manuscript to several friends, many of whom implored him to publish it. He refused because he felt that the world was still not ready for works featuring homosexuality. In the trial of Oscar Wilde in 1895, a poem by Lord Alfred Douglas, (Wilde's lover) was presented as evidence in which he called the love between two men as 'the love that dare not speak its name'. For many years, Forster maintained that such attitudes still prevailed and for that reason, he insisted that if Maurice were to be published at all, this should happen after his death.
Sarah Waters
Sarah Waters, OBE, was born in Wales in 1966 and later described her childhood as 'safe, nurturing and idyllic'. She received her BA from the University of Kent and then went on to gain an MA and a PhD from Lancaster University and Queen Mary, University of London respectively. Her PhD thesis was entitled Wolfskins and togas: lesbian and gay historical fictions, 1870 to the present. The research she undertook for this helped provide information and inspiration for her novels (3), the first of which, Tipping the velvet', was published in 1998. Itwas set in Victorian England and tells the story of a young woman, Nan, who falls in love with a male impersonator (or 'drag king', as Waters called such women) and follows her to London. All her novels were set in the Victorian era or in the 1920s and 1940s and all of them, except for The Little Stranger feature overtly lesbian relationships. Several have been adapted for television or film. Another aspect of her novels is Waters' promotion of feminism and women being 'secure in their own skin', despite the disapproval of their society.
Contrasts with E M Forster and his work
Waters began her novel writing career nearly a hundred years later than Forster, Some of their works were set during the same period, although of course for Forster, he was writing contemporary fiction as opposed to historical. Whilst Forster was desperate to conceal his homosexuality, Waters has never sought to hide hers. Her novels have been published during a time when gay and lesbian fiction is widely available and generally well-received. Other writers, such as Alan Hollinghurst and Patrick Gale are also acclaimed and mainstream authors.
In an interview with Waters held in 2012 (4), when asked how she feels about being described as a 'lesbian novelist' and whether it is a blessing or a curse, she says: '….in a lot of ways it has been a blessing because lesbian readers tend to be very enthusiastic and very generous and welcoming. Who wouldn't want that kind of response from their readers? We just don't see ourselves represented in respectful ways often enough for it not to be a big deal when it does happen.'
In many ways, the world has changed dramatically since Forster's day as both gay and lesbian authors and readers are able to be more open about their sexuality. Yet Sarah Waters' comment above shows that we may still have a way to go before appropriate respect is widely given. However, an article by Paulina Palmer (5), makes the point that Waters is aiming her writing at lesbian readers. Lesbian writers and lesbian readers are relatively new groups which have been able to flourish in a more open and feminist environment where the supply and demand for such works is facilitated by several publishing houses such as Virago and Women's Press.
(1) Where angels fear to tread, 1905 (Library copy)
The longest journey, 1907 (Library copy)
A room with a view, 1908 (Library copy)
Howards End, 1910 (Library copy)
A Passage to India, 1924 (Library copy)
(2) Cited in an article by Bethan Roberts, The Guardian, 17 February 2012 – Available through Lexis Library Newspapers.
(3) Tipping the velvet,1998 (Library Copy)
Affinity,1999
Fingersmith, 2002
The Night Watch, 2006
The Little Stranger, 2009
The Paying Guests, 2014
(4) Sarah Waters was interviewed by Kaye Mitchell at the National Theatre in March 2012. A transcript of which can be found in Contemporary Critical perspectives –Sarah Waters; edited by Kay Mitchell. Bloomsbury, London, 2013 (Library copy)
(5) Paulina Palmer (2008) 'She began to show me the words she had written, one by one: Lesbian Reading and Writing Practices in the Fiction of Sarah Waters'; Women: A Cultural Review, 19:1, 69-86, DOI: 10.1080/09574040801919997. Available through Taylor and Francis Online.
Written by Di Walster, Library and Information Adviser