It's share a story month – part 1 of 3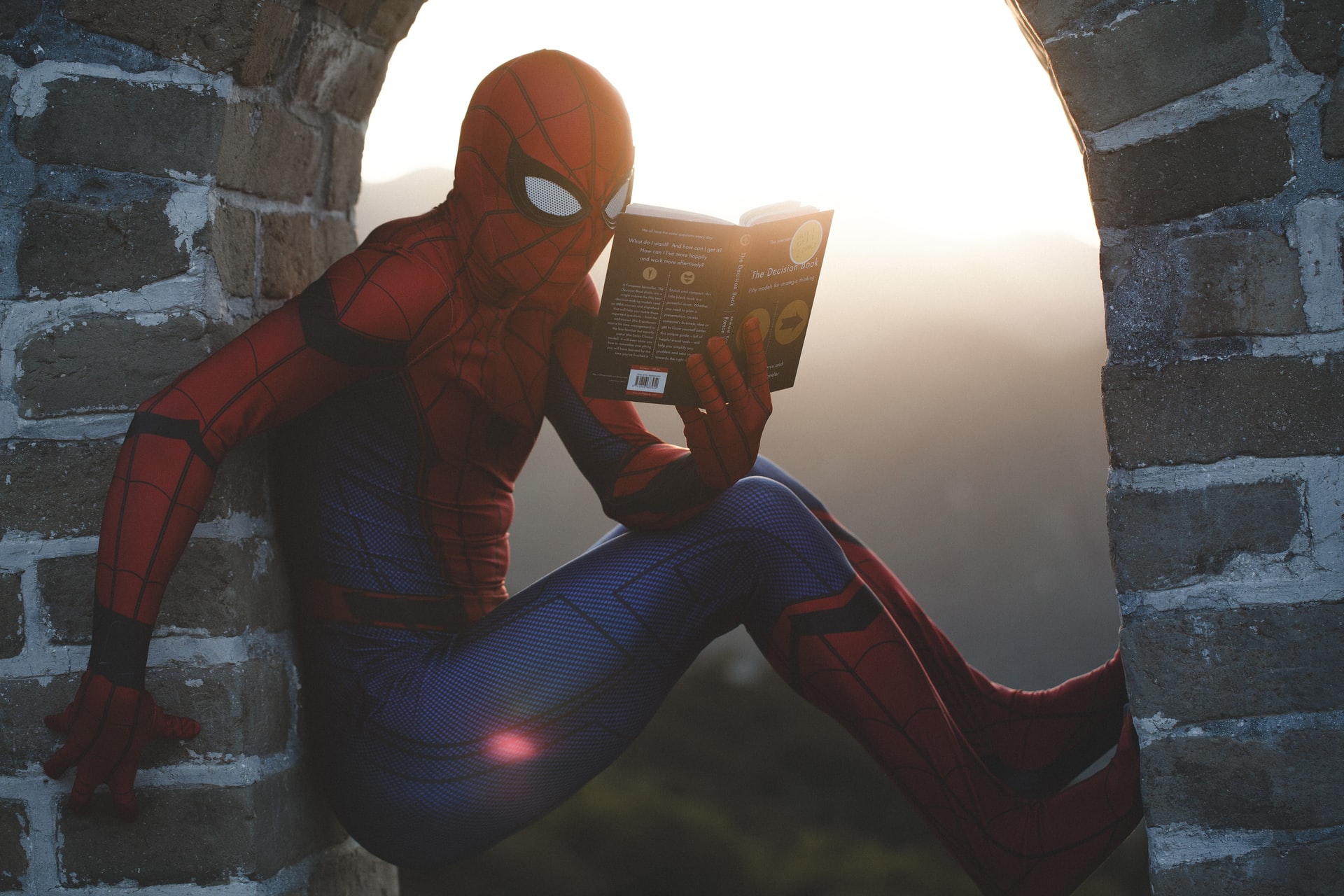 Share a story month is here and this year they are encouraging all to pick up a book and explore Myths, Magic and Mayhem. We called out to staff and students to share some of their favorites, which we will be releasing over the coming weeks. Why not continue reading to see what our first group of volunteers had to say. Maybe you will find a new book to explore.
For information on this years theme check out our introductory blog.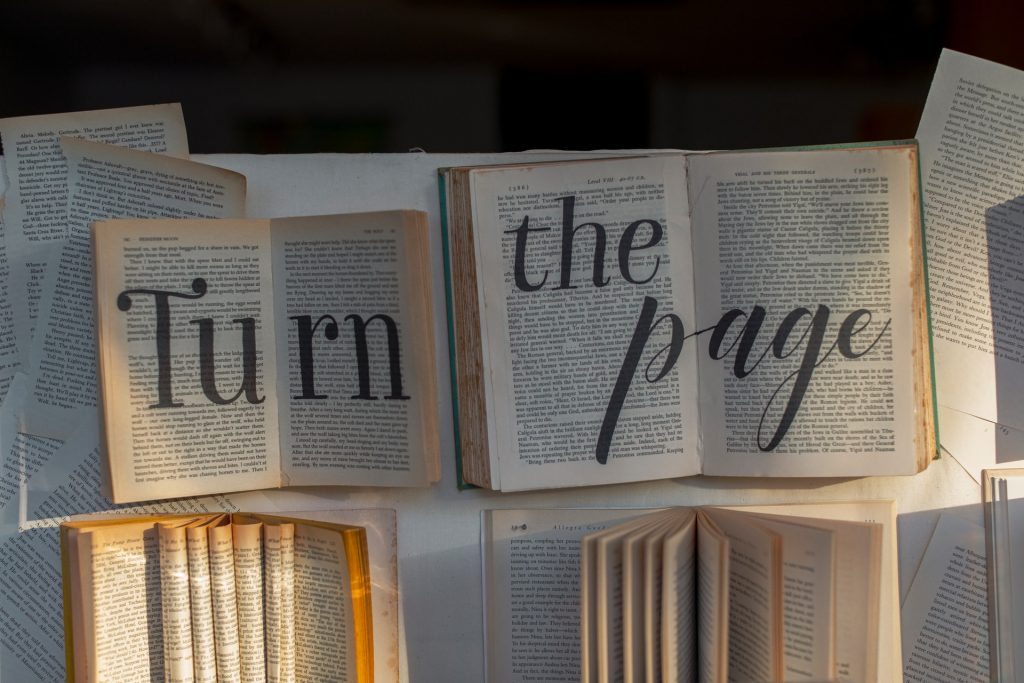 Book Recommendation: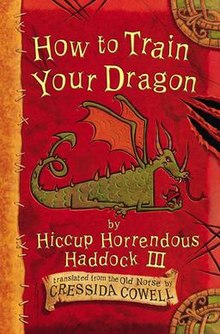 Title : How to train your dragon
Author : Cressida Cowell
Original release : 2003
Publisher : Hodder Children's Books
Chosen by : Emily ( BA (Hons) Primary Education, year 2)
How to Train your Dragon by Cressida Cowell. The story follows Hiccup Horrendous Haddock the Third, son of the chief of his tribe through his training and initiation to a fully-fledged member of his tribe.
Although this is a book for children, I believe it is good reading for student teachers. It is a fun story that can help to develop knowledge surrounding children's authors and literature. It is a book that celebrates differences, with Hiccup not appearing as the most traditional hero. I believe that it is a story that can really help to celebrate differences and highlight to children that anyone can be a hero even if they appear different.
Not only this, I feel that this book is one that is enjoyable to read for pleasure, not just for preparation for practice. It can transport the reader into the world of Vikings and provide good escapism through the adventure within the story. The book is amusing and is written in an original voice.
It is a book that I absolutely enjoy and it is one that I have taken with me through childhood until now. It is something that could be read again and again, something that I have done multiple times. I wanted to share this story in the hopes that people get the same enjoyment from the story that I have had.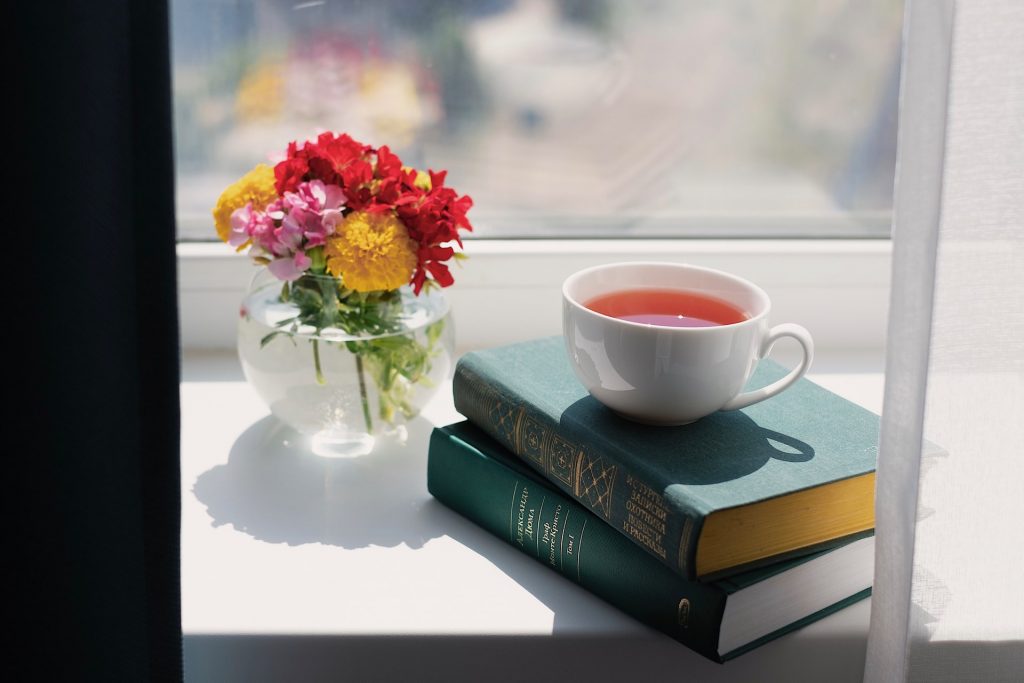 Book recommendation: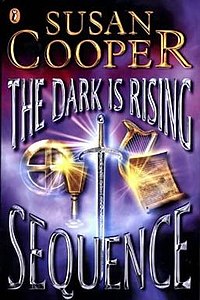 Title : The dark is rising – sequence
Author : Susan Cooper
Original release : 1984 (omnibus edition)
Publisher : Random House Children's Books
Chosen by : David ( Health Librarian Medway)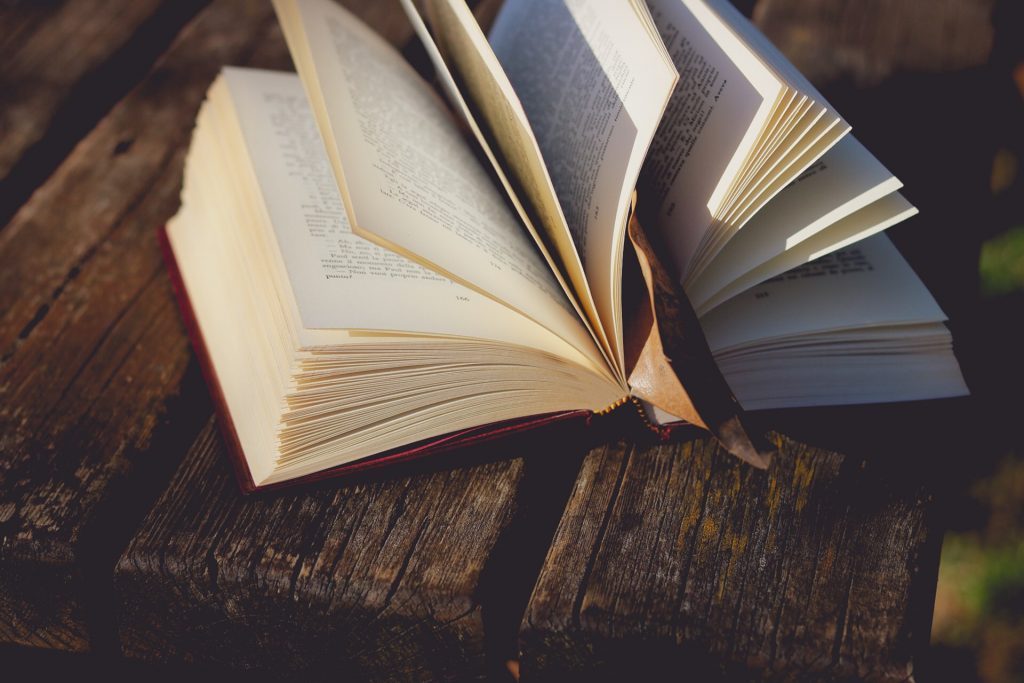 Book recommendation: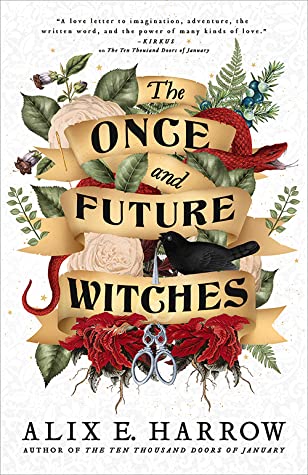 Title : The once and future witches
Author : Alix E. Harrow
Original release : 2020
Publisher : Orbit
Chosen by : Ian ( Library Collection Development Manager)
Alix E. Harrow's second novel is the story of three sisters and their quest for the rights of women and of witches in 1893 New Salem. But it's also the story of the power of stories and their telling; the power of words and the power of women.
But when the Eastwood sisters–James Juniper, Agnes Amaranth, and Beatrice Belladonna–join the suffragists of New Salem, they begin to pursue the forgotten words and ways that might turn the women's movement into the witch's movement. Stalked by shadows and sickness, hunted by forces who will not suffer a witch to vote-and perhaps not even to live-the sisters will need to delve into the oldest magics, draw new alliances, and heal the bond between them if they want to survive.
In 1893, there's no such thing as witches. There used to be, in the wild, dark days before the burnings began, but now witching is nothing but tidy charms and nursery rhymes. If the modern woman wants any measure of power, she must find it at the ballot box.
There's no such thing as witches. But there will be.
Three is often the magic number, especially in stories, folk tales and nursery rhymes, so while it might appear to be cliched that Harrow's book is the story of three sisters, it is also right and proper. Three sisters who are estranged but who come together because of magic but also because of undeniable familial love. They come together to search for the lost magics of Avalon (left behind by three witches from history) but also to protect each other from the Big Bad (who is not the wolf, this time).
First we meet the Maiden in a once upon a time kind of way. June is the youngest, having been left at home with her abusive father. She has escaped to New Salem. She doesn't know what she's doing, but all wild hair and fire in her eyes, she knows she has family in this town. Next up is the middle sister. Agnes is the beauty, but is timid. Weak. She thinks she has escaped her past and herself by working a normal job (albeit surrounding herself with those who would want better working conditions) and attracting a certain type of young suitor. Finally, we meet Bella. Oldest, greying. Bella works in a library and studies the folklore of womankind, and especially witches.
A strange magical tower appears in New Salem during a rally for the (white) Women's Association, bringing the Eastwood sisters together. June sees this as a calling, and joins the WA in order to further not only the causes of women but of witches. Meanwhile, Agnes meets the charming Mr August Lee, while Bella is being investigated by a journalist from a subversive African-American newspaper representing the people of New Cairo, obviously called Cleo Quinn. But magic gets them into trouble. June is expelled from the WA and with her siblings and allies form the Sisters of Avalon, which is to encourage the power of witching. Their dalliances awaken the attention of Gideon Hill, a mayoral candidate who is not whom he seems. Indeed, when certain shadows and an attempt at magic lead to June being captured, Hill shows his true face. But it is also this point that the story really comes together. Before now, the sisters have been going down separate paths, but now, despite themselves, Agnes and Bella pull together and rescue their sister, despite knowing who June truly is.
The sisters and the Sisters come together to fight Hill in the book's conclusion, which while not exactly surprising, is both entertaining and satisfying, something that is rarely the case in adventure fantasies. But the story itself is not why The Once and Future Witches is such a great read. For it is the quality of the writing and its underlying themes that shine though. While it is primarily about sisterly love and the power of women coming to terms with who they are (June accepts her destiny, Agnes finds contentment and Bella finds love, and true self) the themes covered are diversity and LGBT+ rights, suffrage, the corruption of the patriarchy and of power generally, and as mentioned, the potency of storytelling. Throughout the novel, magic is revealed in storybooks, stitching and singing. The way women pass on their knowledge down generations is in, for example, obscure translations of Homer, is a brilliant concept. Harrow reinterprets children's rhymes and fairy stories to delve into darker corners and drive the storytelling.
The characters that populate this novel are engaging, diverse and, despite fulfilling their cliched roles, all have relatively believable arcs. Agnes, for example, does not want to be the person she needs to be for her sisters, but when she becomes that person, she opens herself up to a happiness she might not have been able to before. Bella follows a similar path, although she is the one truly driven by the witches of the past (whereas June is all about their future). She discovers, with help from Cleo, that the written word is not the only source of magical power. Even New Salem has a personality, reflecting the different elements of oppression on women. Old Sale was burned to cinders by a previous generation of witch hunters. Harrow's writing is a delight. Her turn of phrase is lovely, and her imagery is spot on. She repeats a particular metaphor that magic is the space between what you have and what you need; one of the best descriptions of magic imaginable. The obvious connections between suffrage and witching and why men are afraid of women with any kind of power are well handled. You can feel Harrow's passion in her words.
The Eastwood sisters know they are in a story, but they come to understand they can write their own narrative (not literally, this isn't metafiction). Harrow, meanwhile, has crafted a lovely book about stories and power and women that is engaging, thoughtful and lyrical. The relationship between the sisters have heft. There is a lot of darkness in The Once and Future Witches – pretty much all of the protagonists behave in ways not becoming of heroes, but in the end, well, the women own the story of the Maiden, the Mother and the Crone, and they have the power.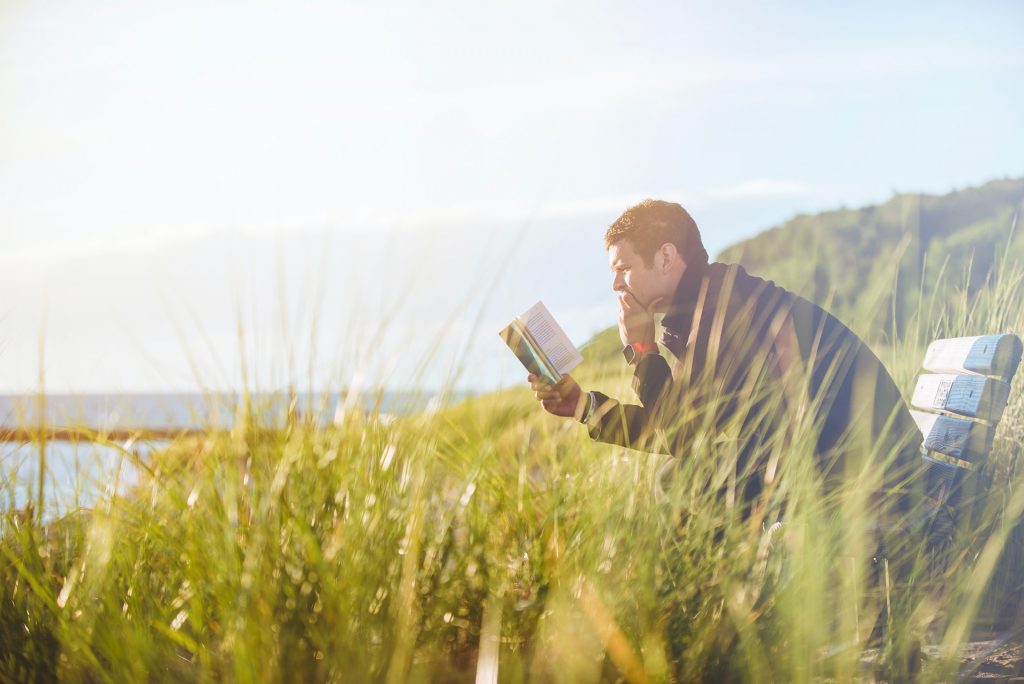 A huge thank you to those above with their great book reviews, hopefully something will grab your interest.
Don't forget many great books can be found at or obtained by the CCCU Bookshop, located at the North Holmes Road Campus.
Are you currently reading a book that falls within this years theme? Or are you reading something else? Why not let us know in the comments below what your reading, what you think about it and why someone else should give it a go.
Happy reading!