Join us as we celebrate the directors, the writers, the costume designers and many more who work within the horror film industry and are proud members of the LGBTQ+ community. Lets celebrate their work, their talent, their presence.
In celebration of LGBTQ+ History Month, this year we have been looking at all those wonderful people that work behind the camera on some of your favourite films and shows. It's been an interesting challenge trying to discover members of the community that quite likely don't have as much information available as you would find for an actor or actress for example. This gets even more tricky when you start looking into specific genres. Do you dare read more?
Directors/Producers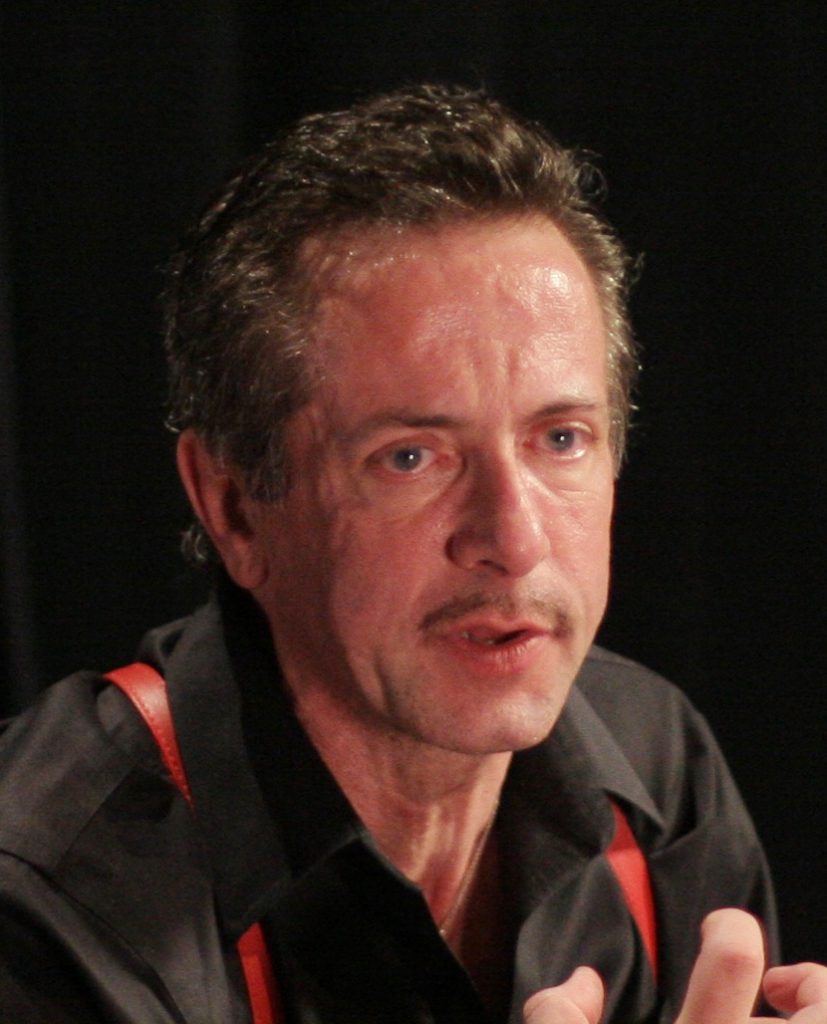 Clive Barker (1952 – present) is probably best known as a novelist for horror and fantasy themed fiction. Many of these have been recreated by the movie industry to establish some well known and some unknown cinematic films. His written works have helped create the 'Hellraiser' series (The Hellbound Heart), 'Nightbreed' (Cabal), 'Lord of Illusions' and the 'Candyman' series (both linked to books of blood volumes).
Something of a rarity, Clive Barker has played an important role in the creation of the movies based on his novels. So rather than just focusing on one medium, he has had the privilege and opportunity to explore multiple mediums. This has given him the chance to represent his literary works within movies in a more faithful way, which you don't often see with many novel to film creations. Looking back on this opportunity Clive Barker has said 'if somebody says "I think your story's wonderful", and then makes a total wreck of it, I have no power. I would prefer to be the architect of my own failures than have somebody else do it for me.' (Barker, 1986, quoted in Stokes, 2023)
He had the privilege of working as the director or producer for the above titles, prolonging this involvement further through numerous sequels. However, the talent of Clive Barker and the Horror genre doesn't end here. Comics and video games have also explored the above stories and concepts, with Barker often overseeing storylines, vision and ideas. He is also well known for creating terrifying artist representations of horror and fear.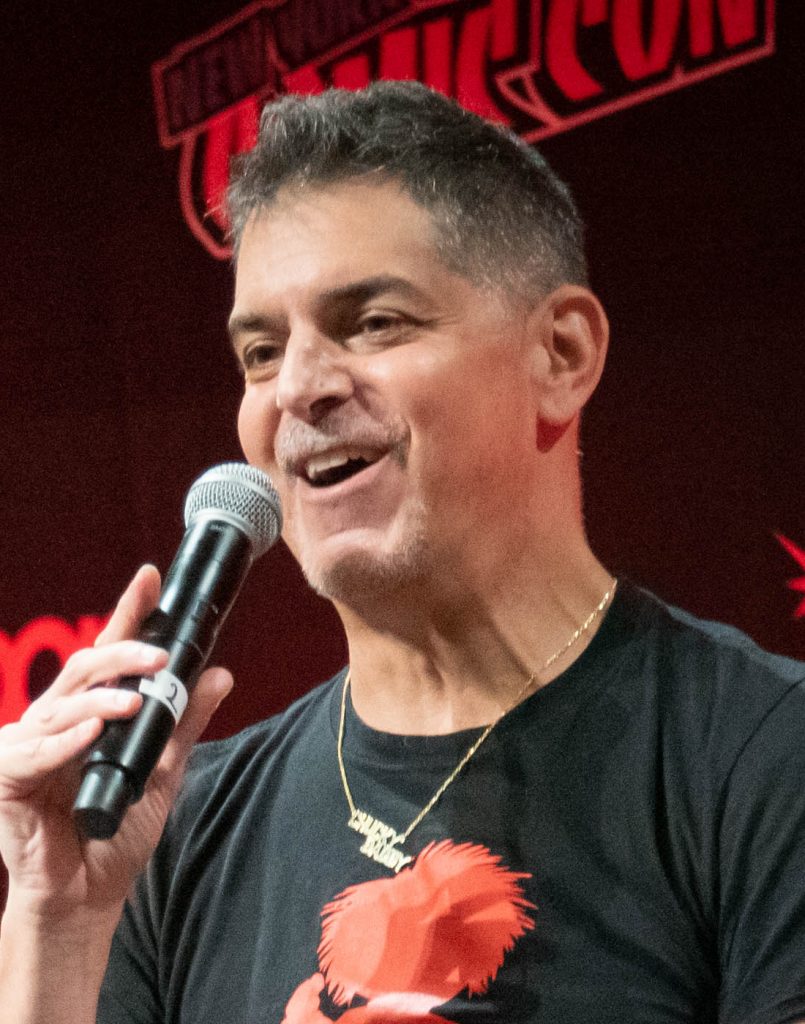 Don Mancini (1963 – present) has identified as a fan of all things spooky from a very early age. This lead to his exploration of film and eventually fully becoming a film student at UCLA. It was during this time that all things 'Child's play' started to form for the future creator of a horror icon. He has stated that he 'was amused by the hysteria surrounding the Cabbage Patch Kids' (Rossen, 2019). Don Mancini has also gone on to talk about his fascination with the supernatural doll Robert, identifying that 'Child's play' was ' a homage to a real-life story concerning an equally creepy doll from 1906' ( Leatham, 2022).
Don Mancini has gone on to create a character that is often considered a member of the horror icons, but is also not afraid to take on the more comical side of horror. This has enabled don Mancini to take Chucky to the extreme, in all directions, through a vast number of films and even a more recent television series, that even includes a member of the LGBTQ+ community as a key character.
For those interested 'The Cult of chucky' is currently available on Box of Broadcasts here.
James Whale (1889-1957) was known for working in both the film and theatre industries, both in front of and behind the camera. He was enlisted to fight during World War One, ending up be captured and imprisoned by the Germans. Even though this was a very tough time for James Whale and all the other men that had been captured, something positive to arise, James' interest in drama.
Eventually developing a career with Universal Studios, James participated in the creation of a wide range of films. A good handful of these belonged to the universal monster's genre and became an introduction to horror for many film lovers. With the majority of these movies being based on classic literature and short stories, so a high standard was expected. His first attempt was with 'Frankenstein' (1931) ' This property would be one that would define Whale's career and go on to cement him as one of the greatest horror movie directors of all time' (Hackett-Cantabrana, 2022). We could say he was a master of horror before that term became popular. Other contributions included 'The old dark house' (1932), 'The invisible man' (1933) and 'The bride of Frankenstein' (1935).
It is believed that many of James Whale's movies include an LGBT subtext imbedded within, this includes his horror contributions, where we often explore the idea of 'the outsider'. James Whale has gone on to have a film based his life (Gods and Monsters) and a memorial in his home town celebrating his contribution to film.
Composers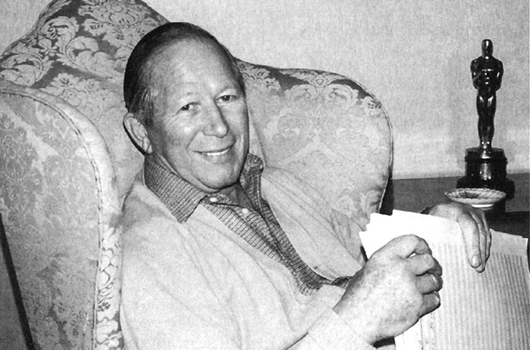 James Bernard (1925 – 2001) began his career in the music industry thanks to the support of Benjamin Britten who personally encouraged the young composer to attend the Royal College of Music. From here he went on to compose arrangements and scores for a selection of plays, coming to the attention of conductor John Hollingsworth. John happened to be the musical director for the Hammer films, taking James under his wing, establishing his future within the genre.
Hammer went on to release approximately 50 films within the horror genre; 20 of these had musical scores composed by James Bernard. There were many that criticised James for his work with Hammer and within the horror genre specifically, believing he had lowered his standard. However, James clearly felt differently.
"They were sophisticated people. They always wanted scores properly, symphonically, written by good composers………..provided it worked for the film." (Robinson, 1997, p8)
James contribution to the horror genre had impacts on such Hammer Horror films as ' The curse of Frankenstein' (1957), 'Dracula' (1958), 'The gorgon' (1964) and 'the devil rides out' (1968). A selection of his Hammer Horror scores can be found here.
"In 1997, he was asked to compose new music for "Nosferatu," one of the granddaddies of all vampire films" (L.A. times Archive, 2001) which would be linked to a rerelease of the film. The original score for this film was written by Hans Erdmann, but due to the silent film concept had been lost over the years.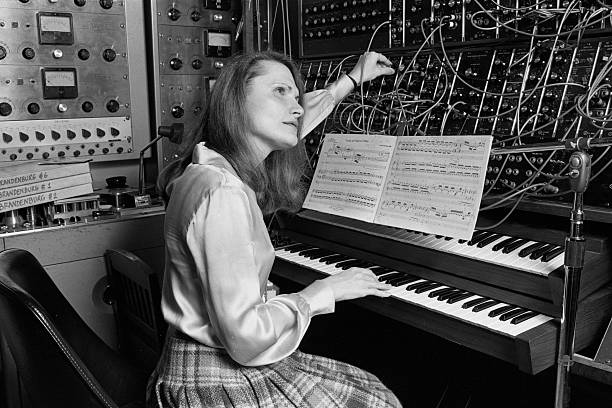 Wendy Carlos (1939 – present), known as Walter Carlos during the first part of her life, was a graduate of Columbia University and during this time became friends with Robert Moog. It was this partnership and Wendy's technical knowledge that enabled the creation of the Moog Synthesizer. An instrument that would have lasting effects on Wendy's life and future career.
Wendy got to work using the Moog synthesizer and soon created an album put together by pieces composed by Johann Bach. Titled 'Switched-On Bach' (1968), it became a huge success for Wendy, identifying the synthesizer as an important piece of musical history. If you would like to listen to 'Switched-On Bach' you can do so here via the Internet Archive.
She went on to explore these new sounds and created several well known scores and soundtracks for films such as 'The Clockwork Orange' and 'Tron'. However, horror fans would recognise her work from the Stanley Kubrick movie 'The Shining', loosely based on the novel by Stephen King. Wendy was celebrated in 2005 for her impact on music through the SEAMUS Lifetime Achievement Award where they stated 'in recognition of lifetime achievement and contribution to the art and craft of electro-acoustic music' (SEAMUS, 2005, quoted in Lee, 2023). For an analysis of the intro theme to 'The Shining' and a chance to hear this classic tune checkout the following video.
Sound Technicians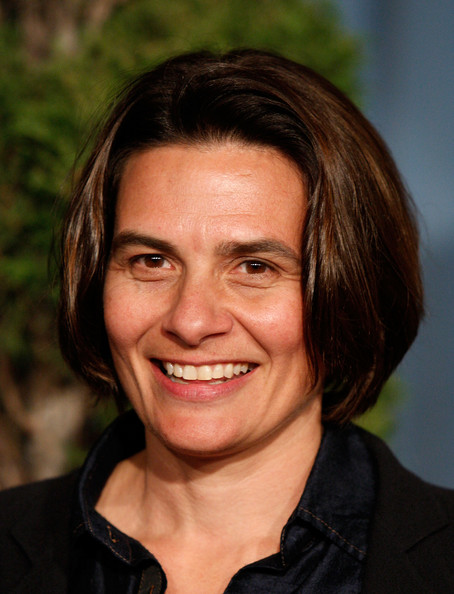 Lora Hirschberg (1963-present) has worked within the 'sound' industry impacting a wide range of movies and television shows since the early 80's. Roles have included assistant sound designer, re-recording mixer, sound mixer and sound editor. We could quite possibly say, many well loved animated and live action movies would not be what they are without her influence.
There is clear evidence that Lora Hirschberg is dedicated to her craft and takes great pride in pushing the boundaries to really help improve on individuals enjoyment. 'to give Ultron his super-villain in 'Avengers – Age of Ultron' Lora enlisted the Krotos Dehumaniser plugin……. While working on the 'Lion King', she's also exploring Reformer Pro to help add animalistic tones' (Linda, 2019).
In the horror genre, sound is vital in adding an extra layer to the viewing experience and quite often amplifying the fear factor of the movie. Having worked within this genre on such films as 'World war Z', 'The ring' and 'the faculty', I can only imagine what impact she had on these films to help exaggerate the creepy scare!
Writers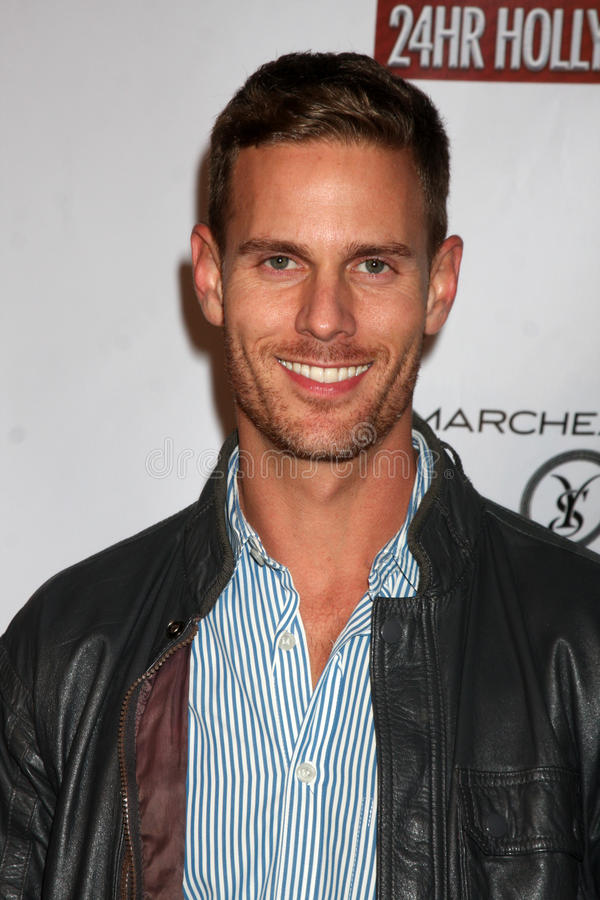 Christopher Landon (1975 – present) was possibly destined to follow in his father's footsteps and seek out a career in movies. He made the decision to focus his attention behind the camera and become a screen writer, enrolling in University. ' He dropped out of Loyola Marymount University when Larry Clark read a script that he had written and offered him a gig' (Jacobs, 2020) feeling that a hands on approach to learning the craft would be more beneficial.
Christopher Landon went on to write and direct a host of films that fall within the horror genre. The supernatural, found footage movies of 'paranormal activity' have now had seven screen plays written by Landon as well as the horror-comedy 'Happy death day' and its sequel, plus the more recent slasher 'freaky'. 'Each of these movies show a clear knowledge of and love for the genre……… They reinvent the slasher movie for Generation Z'. (Moloney, 2021)
Costume Designers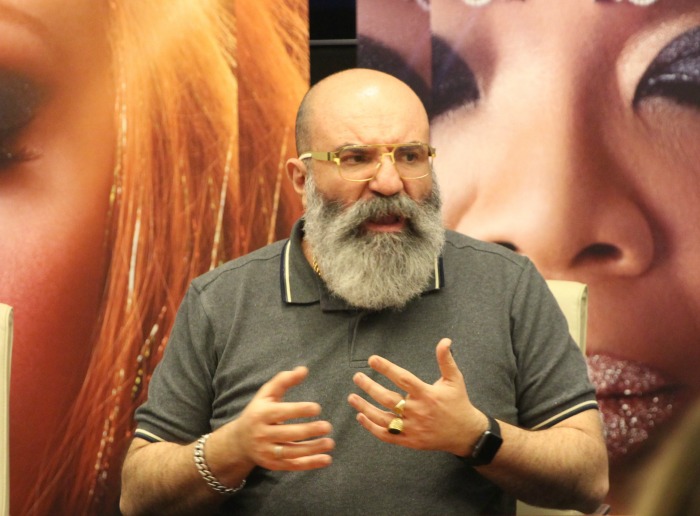 Paco Delgado (1965-present) born Francisco Delgado Lopez in Lanzarote, Spain; initially began his journey studying the sciences, with a focus on physics. As far removed from costume design and creation as any designer could get. Moving from Physics to Theatre, he began creating sets for various shows. His eye for detail and design was clearly identified and so Paco Delgado was slowly introduced to the world of costumes, to help support the theatre productions financially.
In 1988 he studied set and costume design at the Institut del Teatre of Barcelona. Once graduating he went on to work in various assistant roles for costumes and wardrobe in a range of films, before fully taking on the role of costume designer himself. Delgado has had the opportunity to work on a wide range of Spanish and English language films requiring a whole host of different costume designs, from historical to fantastical.
Two films worked on by Delgado are 'The others' and 'Split', both of which have their roots embedded in the horror genre, however both are very different. With one being set in 1945 and the other in present day a definite contrast was required. While this film brought a challenge for the actor to portray the different personalities within, this was definitely helped along by the different costumes that were designed to represent each internal character. He has gone on to be nominated and received several awards for his work on costumes throughout his career.
Make-Up Artists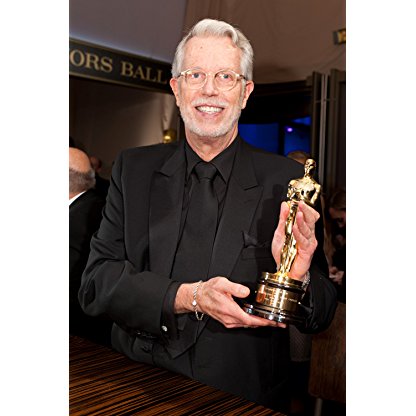 J Roy Helland (1943-present) has had a very long, but impactful career working within the make-up industry. He has been attached to several stars and their own personal careers including Meryl Streep, who J Roy Helland has worked with since her theatre days in 1975. Due to this association, he had the pleasure of providing his skill set to Meryl Streep during her time starring in the horror-comedy 'Death becomes her'.
He has transformed Meryl Streep into a range of characters through a host of hair and make up designs. 'Death becomes her' allowed Roy Helland to work on Streep as both a living and living-dead character, yet still displaying her characters glamourous persona throughout. They clearly have a very close bond both personally and professionally; when asked to describe this bond Helland says 'I have the technique to create what she dreams up. Or as Streep puts it:"He does what I say"'. (Helland, 2012)
Hair Stylists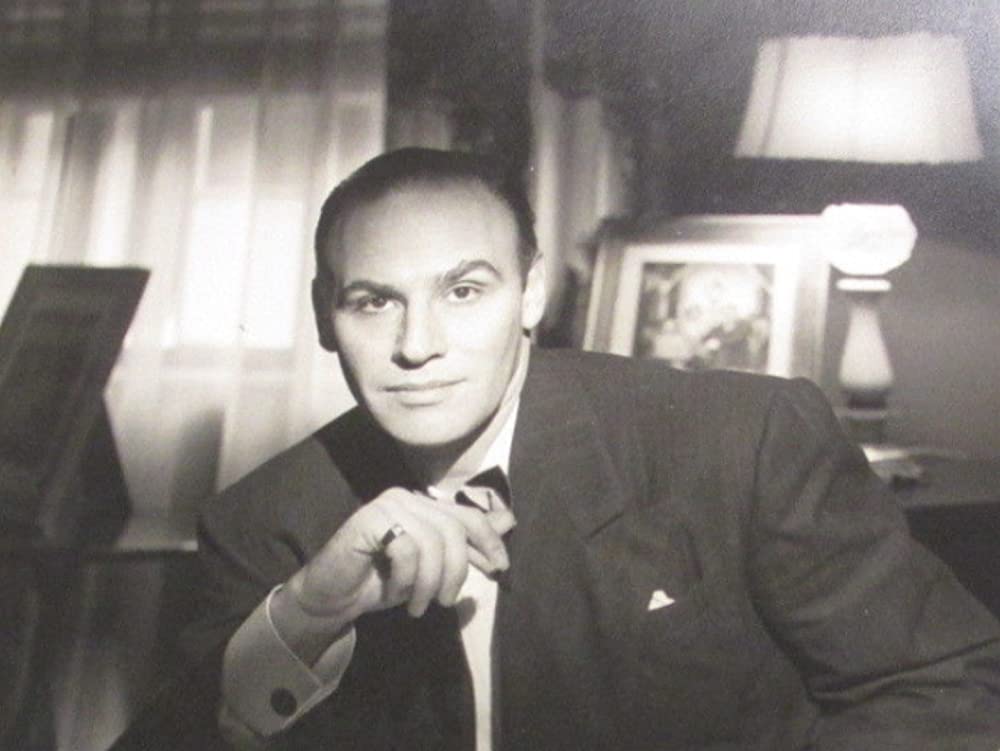 Sydney Guilaroff (1907-1997) was a hairstylist for a vast range of famous faces in what was known as the golden age of cinema; even considered 'the chief hair stylist at MGM from 1934 until the late 1970s' (Rutledge, 2019). Its possible that he worked on over one thousand films during his forty plus years in the business. Many of the styles that were established by Sydney Guilaroff are regularly seen today and still popular. His popularity can also be seen in the fact that he became the personal stylist for many of these celebrities, doing hair for events, awards and social occasions.
Stars included Greta Garbo, Elizabeth Taylor, Liza Minelli, Grace Kelly and Debbie Reynolds. But, it wasn't just limited to female movie royalty, Sydney Guilaroff also worked on Frank Sinatra, Marlon Brando and James Dean to name a few high profile male stars. In his time, he crossed every genre, from 'The Wizard of Oz' to 'Gone with the wind', from 'The three musketeers' to 'Singing in the rain'. However, it's his work on 'Rosemary's baby' that attaches him to horror.
Concerning a young mother who begins to believe her neighbours are part of a cult and have desires to use her new born baby as part of their demonic rituals. This film is often considered as an introduction to a more modern view of satanism within the modern world. Working on mia Farrow, the female lead of the movie, Sydney Guilaroff provided her blonde look for the first part of the film.
Stunt Performers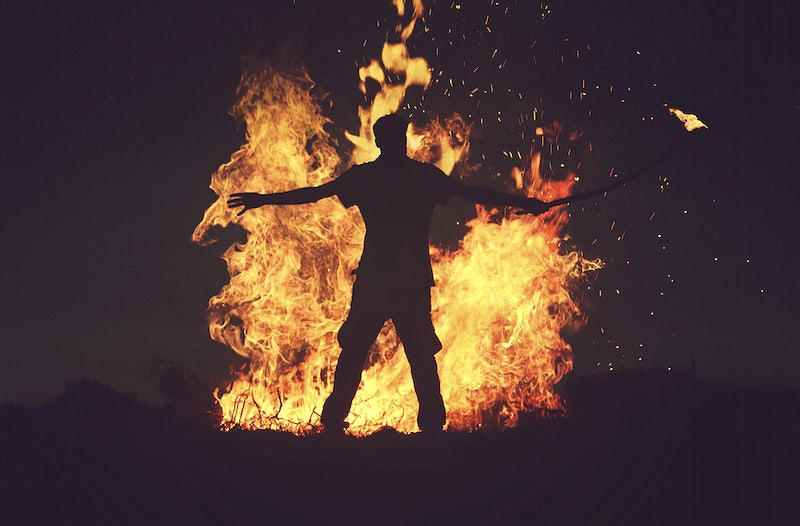 Ebony De La Haye (Unknown-present) has worked in the stunt performer business since the 2010s, firstly appearing in television and eventually branching out into film. She has often worked as a background stunt performer, but also performed a more significant role as a stunt double.
When considering stunts most people would probably identify fight scenes or car chases as primary requirements, however this is not always the case. In 2019's 'Us' Ebony performed utility stunts, for example falling great heights or being set on fire.
While in 2019's 'Prey' and 'Sweetheart' she worked as a stunt double, where she took on the more dangerous aspects of a script on behalf of the actors. It was during this time that Ebony De La Haye formed a relationship with Kiersey Clemons, who happened to be the actress she was performing stunts for.
References
Hacket-Cantabrana, Y (2022) 'James whale: God of monsters', Horrified, 08 February, Available at: https://www.horrifiedmagazine.co.uk/film/james-whale-god-of-monsters/ (Accessed: 10 February 2023)
Helland cited in Karger, D. (2012) 'Oscars 2012: love story', Entertainment Weekly, 02 March, Available at: https://ew.com/article/2012/03/02/oscars-2012-love-story/ (Accessed: 14 February 2023)
Jacobs, M. (2020) 'The horror director carving up clever slasher-movie riffs', Huffpost, 19 November, Available at: https://www.huffingtonpost.co.uk/entry/freaky-christopher-landon-slasher-movie_n_5fb3ef09c5b6aad41f736de7 (Accessed: 13 February 2023)
L.A. Times Archive (2001) 'James Bernard; Composer for Britain's Hammer horror films', Los Angeles Times, 18 July, Available at: https://www.latimes.com/archives/la-xpm-2001-jul-18-me-23791-story.html (Accessed: 07 February 2023)
Leatham, T. (2022) ' The creepy true story behind Chucky and 'child's play', Far Out, 20 October, Available at: https://faroutmagazine.co.uk/creepy-true-story-chucky-childs-play/ (Accessed on: 10 February 2023)
Lee, N. (2023) 'Trans trailblazers in music who paved the way ahead of Kim Petras' historic Grammy win', gen, 7 February, Available at: https://gcn.ie/trans-trailblazers-music-kim-petras-grammy/ (Accessed: 07 February 2023)
Linda. (2019) Interview with Skywalker sound re-recording mixer Lora Hirschberg', Krotos, 23 April, Available at: https://www.krotosaudio.com/lora-hirschberg-interview/, (Accessed: 15 February 2023)
Moloney, C. (2021) 'How Christopher Landon is reinventing the slasher movie', Fangoria, 17 June, Available at: https://www.fangoria.com/original/christopher-landon-reinventing-slasher/ (Accessed: 13 February 2023)
Robinson, D. (1997) 'London Film Festival: Fangs for the melodies; James Bernard was the man who brought music to Hammer's horrors. Now he's helping to resurrect the greatest vampire movie', The Guardian (London), 14 November, Available at: https://plus.lexis.com (Accessed: 07 February 2023)
Rossen, J. (2019) 'Your friend til the end: An oral history of child's play', Mental Floss, 19 June, Available at: https://www.mentalfloss.com/article/88064/your-friend-til-end-oral-history-childs-play (Accessed: 08 February 2023)
Rutledge, S. (2019) '#BornThisDay: Hollywood's greatest hair designer, Sydney Guilaroff', The Wow Report, 20 August, Available at: https://worldofwonder.net/bornthisday-hollywoods-greatest-hair-designer-sydney-guilaroff/, (Accessed: 15 February 2023)
Stokes, P & S (2023) 'Books vs Movies', Revelations Clive Barker, Available at: http://www.clivebarker.info/bookvmovie.html (Accessed: 08 February 2023)