International day of human space flight – 12th April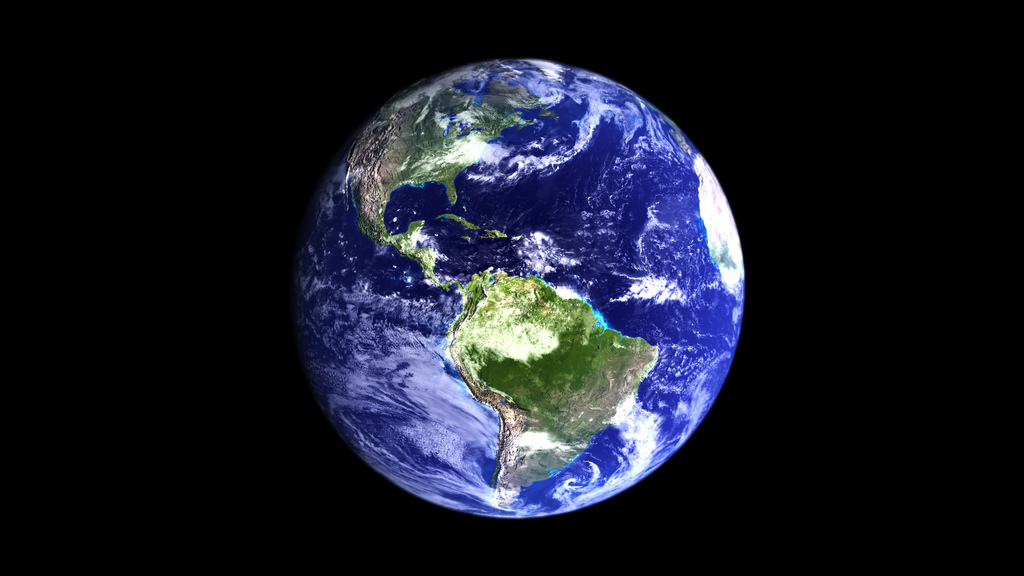 Today is the International day of Human Space Flight, celebrating the anniversary of the very first space flight made by a human being. This day of celebration was created by the United Nations in 2011, to acknowledge the start of the space era for humankind. However, it has been celebrated by the Russian people as a national day since 1962, where it was called Cosmonautics day.
The man that had the opportunity to make this amazing, ground breaking flight was Soviet pilot and cosmonaut Yuri Gagarin. He was twenty-seven years old at the time and on the 12th April 1961 became the first person not only to go into space, but also the first person to ever orbit the planet Earth.
The trip was made using the Vostok 1 capsule which was attached to one set of retrorockets (no backups were provided during this time of uncertainty over space flights). The capsule itself was completely controlled by the people on the ground, only allowing Yuri manual control if an emergency developed. Once Vostok 1 launched it took Yuri approximately one hour and forty-eight minutes to orbit the planet and land back in Russia.
At the university
In the coming year Canterbury Christ church University will be introducing a great range of engineering courses, alongside our already popular technology and computer based programmes. This will give us a great opportunity to develop our library collections, especially when conversations around the globe are looking at ways in which we can develop technology to benefit both us and the planet; Be this under the sea, on the land or above in the skies and beyond.
Library resources
There is a great documentary available on BoB called 'Cosmonauts; how Russia won the space race' which chronicles the story of the space race from Russia's perspective. This documentary does start before 1961 and finish well after, however there is a great section about Yuri Gagarin and his flight and orbit of Earth. There are some wonderful video clips and soundbites recorded back in 1961 detailing his reactions to the flight and experiences within his space pod.
Alternatively, there are a set of four documentaries titled 'Space Race'; looking at four different areas within the space race period (race for rockets, race for satellites, race for survival and race to the moon). These appear to have been designed in a more documentary-drama stile using actors and actresses to portray those involved during crucial moments. It's definitely an interesting way to watch and learn about the development of space flight created due to the cold war.
---
How to access: – You can head directly to the BoB website using the following link. You will need to setup an account on your first use and then login using these details for subsequent use. If you using on campus, you may only be asked to identify your home university. Once in you can perform your search using the search bar at the top.
https://learningonscreen.ac.uk/ondemand
However, BoB also gives you the opportunity to create playlists that can then be viewed by the BoB community. I have created such a list for the above documentaries, so if interested please follow the link and have a look.
https://learningonscreen.ac.uk/ondemand/playlists/206681


---
It's amazing how many great e-books there are available via librarysearch. Quite often these are designed to create an extra option when borrowing books so match important titles already located on the library shelves. However, on occasion you will find certain topics or departments that like to focus on and push the use of e-resources. This appears to be such a topic and I have come across some great books titles online that have limited or no on shelf counterpart. These seem to cover many different areas of space flight looking at certain countries, on planet and off planet concepts.
Some of what I found include:
Space flight dynamics
by Kluever, Craig A. (Craig Allan), author.   2018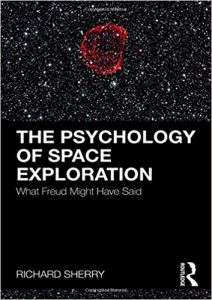 The psychology of space exploration : what Freud might have said
by Sherry, Richard, 1977- author.   2019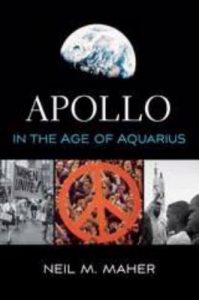 Apollo in the Age of Aquarius
by Maher, Neil M., 1964- author.   2017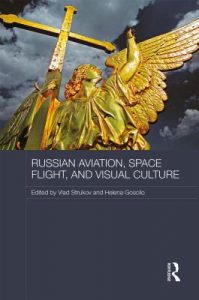 Russian aviation, space flight and visual culture
by Strukov, Vlad, 1973- editor.   2017
How outer space made America : geography, organization and the cosmic sublime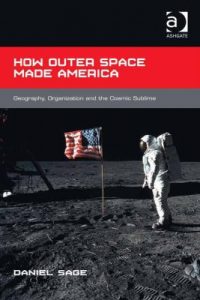 by Sage, Daniel, 1980- author.   2014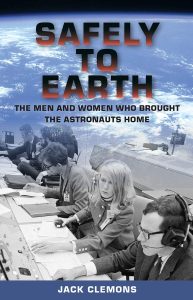 Safely to Earth : the men and women who brought the astronauts home
by Clemons, Jack, author.   2018
---
How to access: – Head to librarysearch using the link on the student portal, staffnet or library webpage. Once there we need to make sure we login using the link at the top of the page (on campus this will work automatically once clicked on; off campus you will be asked to enter your computer user name and password). You will know this has worked when your name appears at the top, this will give you access to online resources.

We're now ready to make our search. I used various terms including 'space flight', 'outer space', 'Yuri Gagarin' and 'sputnik', being rewarded with varying success. Remember, your initial search will always include all types of resource from across the campus libraries. To specify e-books select the quick link option on the left hand side under format.

Your search should now list all the e-book records with any relevancy to your search criteria; a link should be provided alongside the heading 'electronic access'.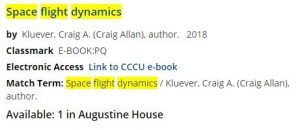 Selecting this should provide access to the chosen e-book providing options to read online, download (for a set period of time) and may provide information on the number of pages you can print out under copyright regulations. An example can be seen below.

---