Inclusivity and diversity in the Oscars
In the most recent years, the Oscars have been criticised for lack of diversity and turning a blind eye to sexual harassment allegations within the industry. If you want to find out more about these criticisms and social movements or want to know more about the Oscars in general, in this blog post I share with you some of the resources that are available about them in media and online.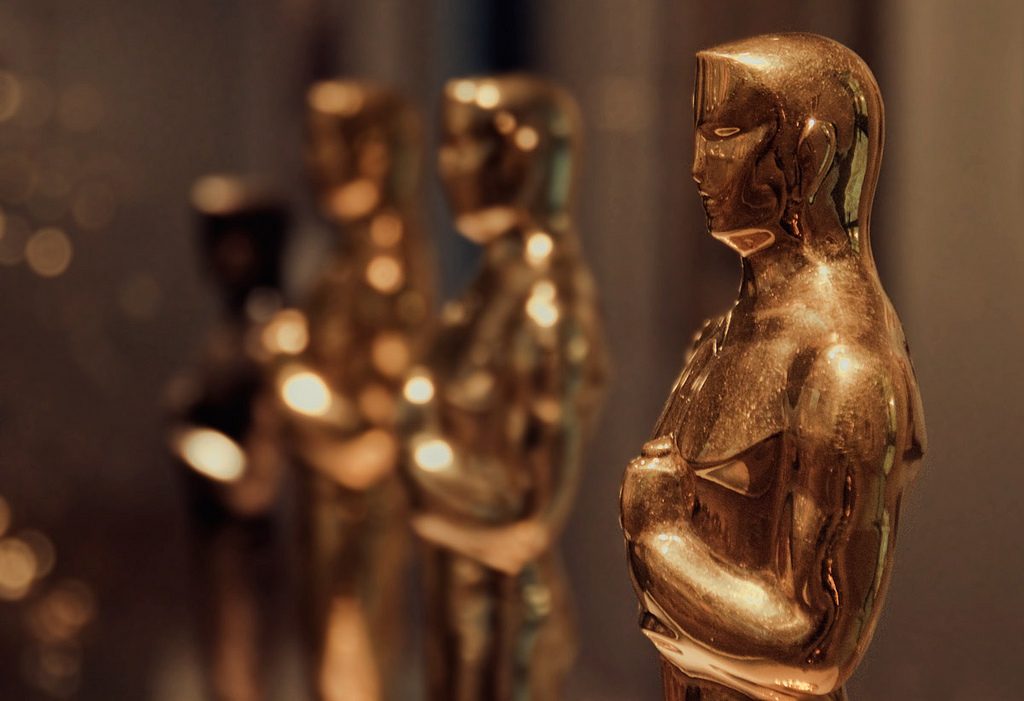 The #OscarsSoWhite hashtag, created by April Reign in January 2015, was shared on Twitter as a commentary on the lack of diversity in the Academy Award nominations. The exclusion of Black actors and actresses as Academy Awards nominees became a prominent social issue in 2017. Which is why the victory of Moonlight (Jenkins, 2016) at the 89th Annual Oscars was important for the independent film sector, as well as representation of Black and LGBTQIA+ communities. To show the lack of nominated women in particular and push for diversity in film, the 2018 Best Actress winner Frances McDormand asked all the female nominees in every category to stand with her. Not surprisingly, there were only a few of them. McDormand is also one of the people behind the concept of inclusion rider. An inclusion rider is a stipulation that the cast and/or the crew in a film reflect real demographics, including a proportionate number of women, minorities, LGBTQIA+ individuals and people with disabilities. If you want to find resources about #OscarsSoWhite, we recommend having a look at databases such as Taylor & Francis Online or Project Muse. Taylor & Francis Online provides online access to all journals published under the Taylor & Francis and Routledge imprints. Project Muse is an online database of peer-reviewed academic journals and electronic books available through a collaboration between libraries and publishers.
In 2018, #MeToo and #TimesUp movements shifted the focus from the lack of gender and racial diversity to exploitation in the film industry. The resurgence of these movements followed shortly after Kelly and Moniuszko published their investigative article in New York Times, exposing decades of sexual harassment allegations against Harvey Weinstein and subsequently the Weinstein Company's business practices. As a result of this, investigations and lawsuits against Weinstein and his company took place in California and New York, England and Canada.The breaking of silence in Hollywood around the evasion of federal and state laws against sexual harassment encouraged hundreds of women and men to speak out about their experiences of exclusion, sexual harassment and assault in Hollywood. One of the big victories was Terry Crews' civil case against Adam Venit and W.M.E. which was settled in September 2018. Among other things, the company has to change its employee code of conduct in order to provide a support mechanism for reporting sexual assault and battery by W.M.E. employees against clients, as well as provide annual training regarding the company policies. Resources such as LexisNexis and LexisLibrary Newspapers might be particularly useful in researching #MeToo and #TimesUp movements; LexisNexis and LexisLibrary Newspapers are online databases providing full-text access to newspaper articles, case law, legislation and expert commentary, as well as key sources that include Halsbury's Laws of England and others.
In 2019, the ceremony will be held on February 24th (February 25th, 1:00 am GMT) in Dolby Theatre, Hollywood, Los Angeles, California. The Oscars season kicked off with the announcement of Kevin Hart as the host of the main event. However, after only three days, he has stepped down from hosting the 91st Annual Oscars following a controversy over homophobic tweets. The anti-empathetic words do not go well with the art of cinema which challenges existing values and has the ability to bring people together.This year's Oscar nominations were released on January 22nd 2019. While there is no particular movement associated with this year's awards, the results of the nominations simultaneously show the change which has taken place as a result of #OscarsSoWhite, #MeToo and #TimesUp and how far the Oscars still have to go.
Spike Lee received his first Academy Award nomination for Best Director for BlacKkKlansman (2018), which is also the first time that one of Spike Lee's films has been nominated for Best Picture. No women were nominated for Best Director this year, therefore only five women directors have received the nomination in the 91 years of the Oscars. They are Lina Wertmüller (Seven Beauties, 1975), Jane Campion (The Piano, 1993), Sofia Coppola (Lost in Translation, 2003), Kathryn Bigelow (The Hurt Locker, 2008), Greta Gerwig (Lady Bird, 2017) with Kathryn Bigelow being the only winner. Black Panther (Coogler, 2018) made history as Marvel's first ever Best Picture nomination, along with nominations for six other categories. Lady Gaga is the first person to be nominated for Best Actress and Best Original Song in the same year.
Roma (Cuarón, 2018) is the first Netflix film to be ever nominated for Best Picture. Yalitza Aparicio is the second Mexican actress to be nominated in the Best Actress category; first being Salma Hayek. If you are interested in learning more about films, Film Index International is a very convenient resource. You can access this database of in-depth information about more than 125,000 films and biographical information of nearly 800,000 personalities in the film industry via ProQuest. It covers film history, the movie industry, cinema studies, Hollywood and world cinema.
I hope you found this wide range of information and resource recommendations interesting and useful. If you need any help with finding or accessing the databases and other information, your faculty Learning and Research Support Librarians are always happy to help.