In part one of this blog we looked at how we are improving the availability of library resources, based on user feedback. For this second part, we are focusing on Study spaces and the study environment.
So what exactly have we done to improve things here?..
Study Spaces & Environment.
So firstly, how about actually finding your way around the library and indeed the other campuses?
Our online Google campus map now features the key help points in Augustine House, including the location of the printers/scanners and i-borrow laptops. It also now includes the range of book classmarks for each floor and each of the study rooms, helping you to find the resources and study spaces you need.
We've added an extra 30 desks within the quiet zone for those that requested more desks without PC's on them and we've also added a new group study pod on the ground floor of Augustine House.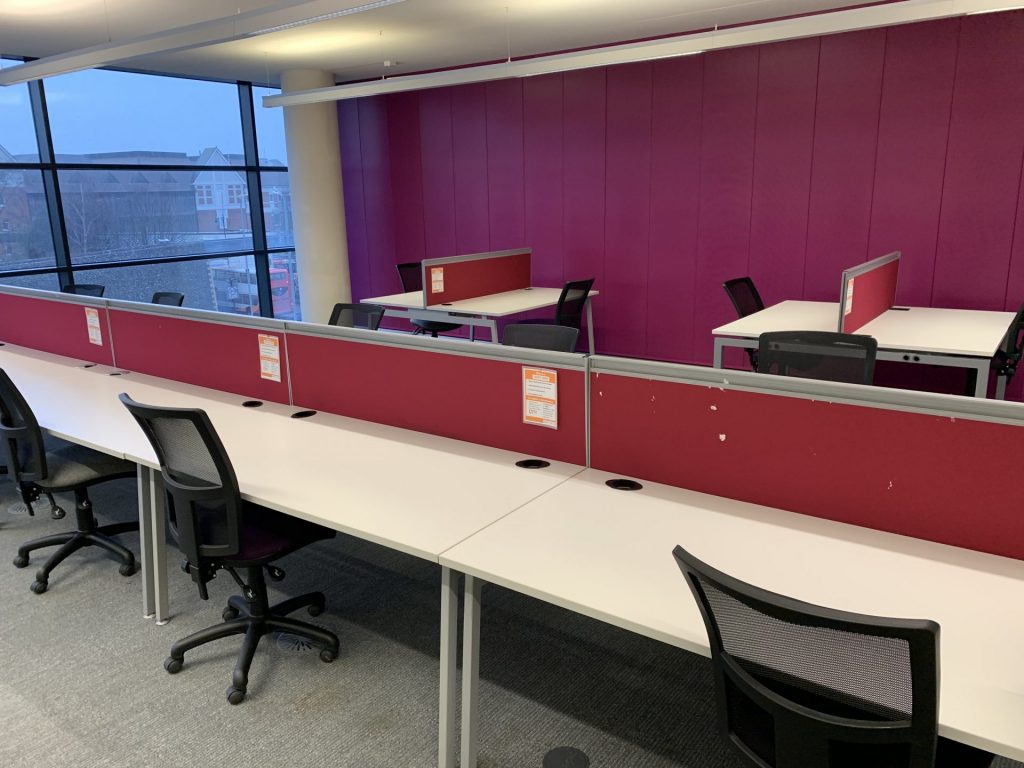 We've also just added an Apple Mac on a height adjustable desk – Find it in the quiet zone at the front of the third floor.
Apple Mac on height adjustable desk..


find it on the third floor at the front of the quiet zone.

Following user feedback, we've added whiteboards to the group study rooms to assist with your studies and presentations. Please let us know at the library point if the whiteboard markers are missing or have run out of ink!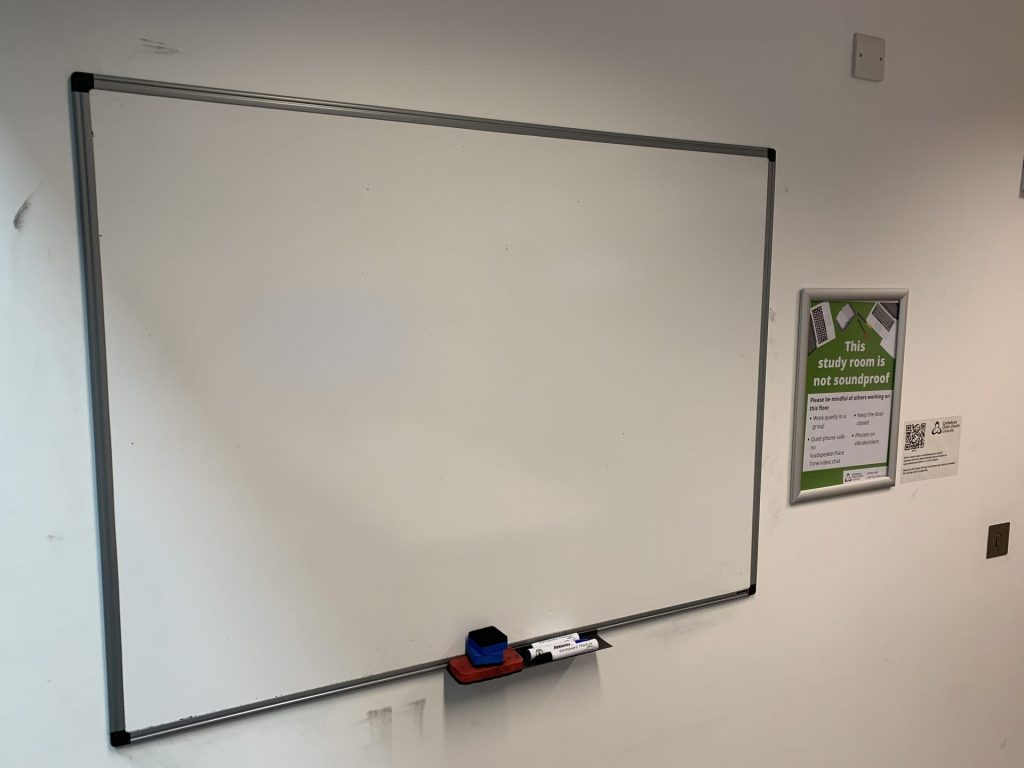 We often got complaints that the old printers were too slow and clunky, so we have replaced all the printers/scanners/photocopiers within Augustine House and Salomons with new ones! The new machines are much faster and should be easier to use.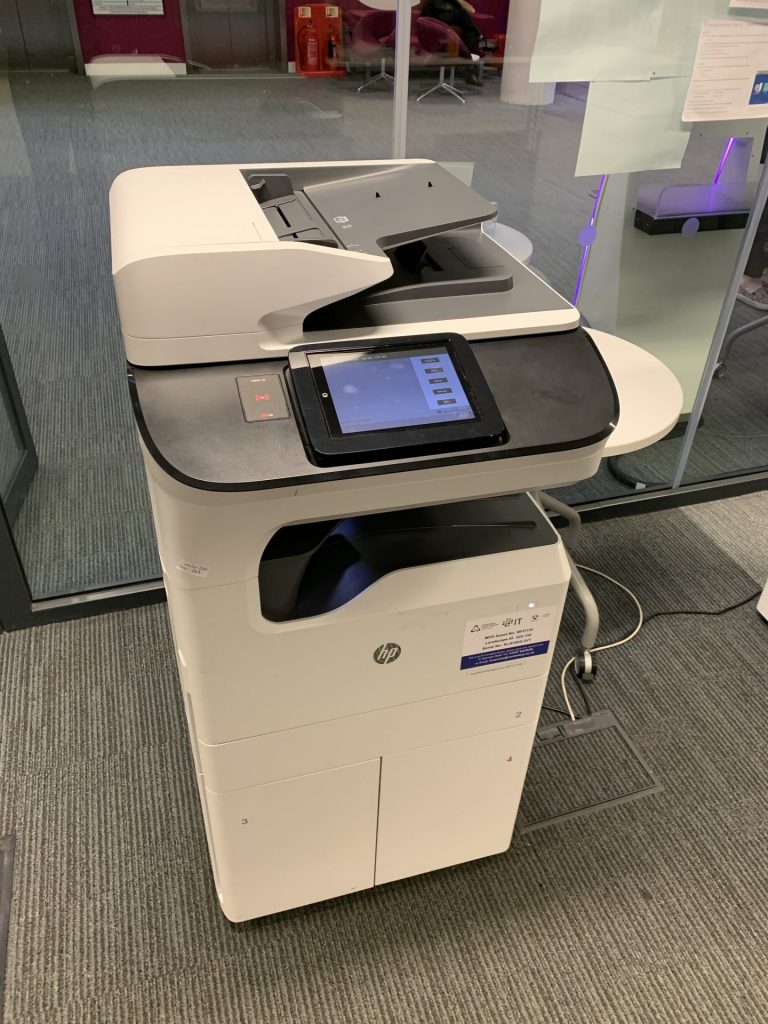 The PC availability screen, located on the ground floor of Augustine House, has been updated so it now shows the availability of the Macs. So you can see at a glance where the unused PC's and Macs are located, including those at main campus for times when Augustine house is busy.
The PC availability screens at the front of Augustine House near the alarm barriers.

They now show availability of Apple Macs!
We have started to clean, repair or replace many of the soft furnishings and chairs within Augustine House.
Out with the old..

and in with the new.
..and have introduced 4 new study pods on the ground floor, group study zone where you can work together with others.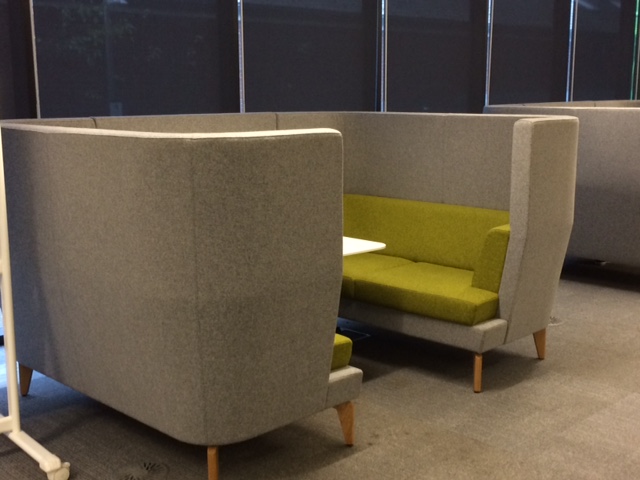 .. and blankets, available by the front alarm barriers for you to borrow for days when it's chilly.
We have a brand new coffee machine and hot water boiler located by the café in Augustine House, as well as a brand new hot food vending machine.
Our brand new coffee machine..

and our brand new hot food vending machine.
Finally from this selection and following students requests, we now have a student noticeboard located on the ground floor of Augustine House. To have an item displayed on it, please hand it to the main reception desk at the front of Augustine House.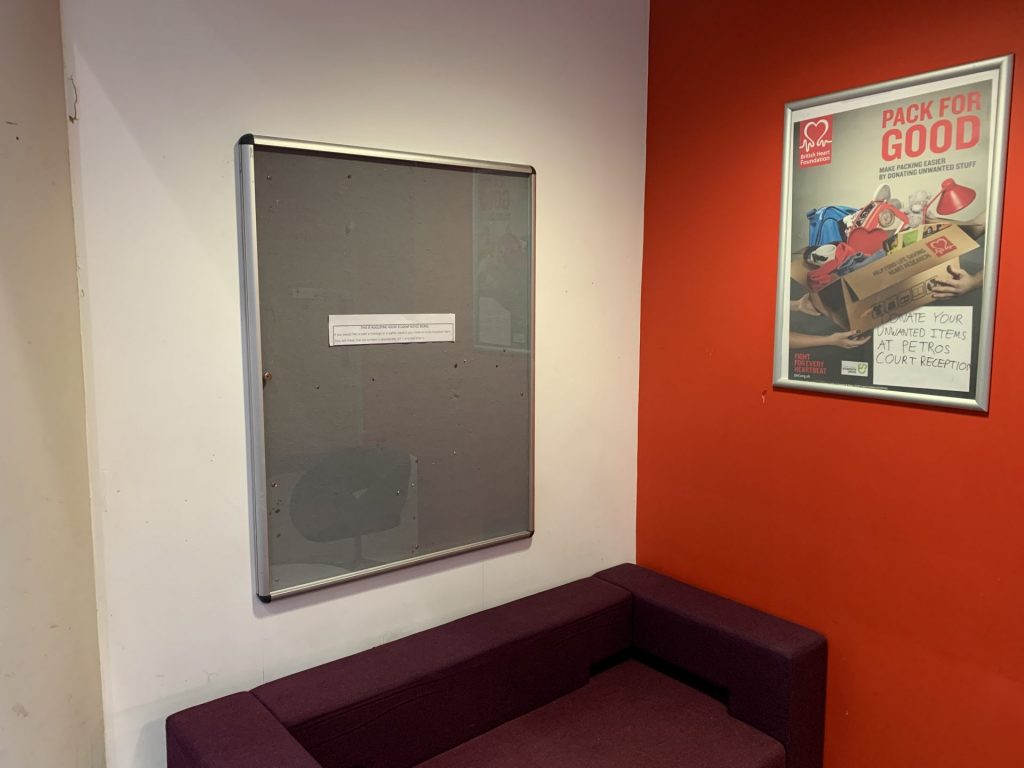 These are just a selection of ways we have responded to your feedback and hope that you will participate in future feedback gathering events. The National Student Survey is currently open, so go and fill it in and tell us what we can do to improve things for you! But remember you can leave us feedback at any time online.
Look out for Part 3 of this blog next Wednesday where we will look at how we've improved the way we support your studies.