Improving your library… How we're responding to your feedback – Part 1: Resources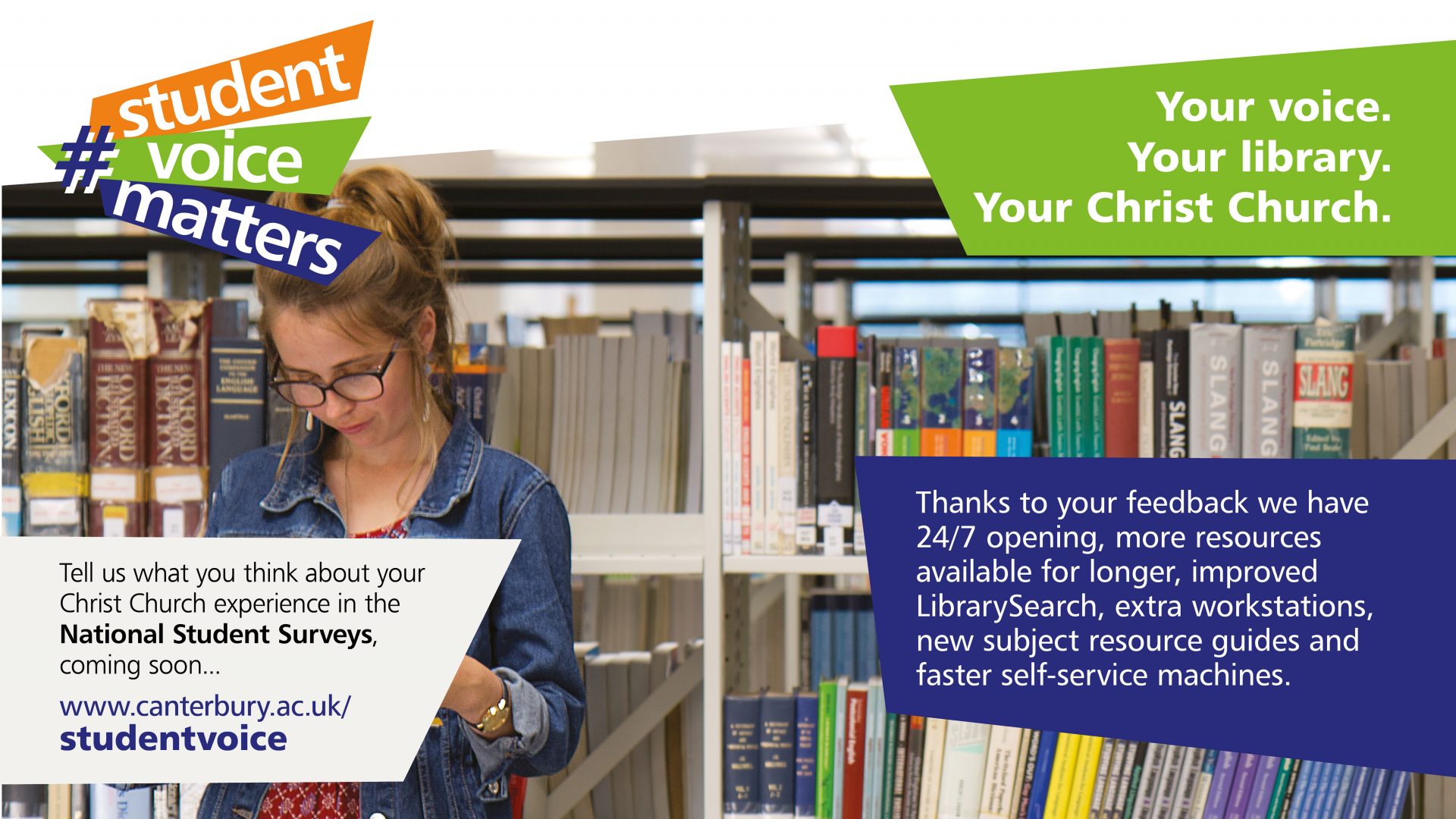 We are constantly asking for feedback from our library users on ways in which we can improve, from feedback whiteboards in the library to scheduled "Shape Our Library" events.
But what are the library actually doing to improve things for library users based on all this feedback?
Read on to find out…
Resources

The library team have been working since the summer to remove thousands of unused and damaged books making plenty of additional space for some brand new resources.
We have also changed approximately one thousand 7 day loan items and made them 4 week loans. This will allow you to borrow more items for a longer period of time.

The library resources team now monitor reservation queues and requests for books from the Drill Hall Library. If there is an item with more than 3 reservations, we will consider moving it into the high demand 24 hour loan collection so that more people can access it, order more printed copies or buy an electronic copy to try and ensure you have access to the books you need.
For any books, articles and conference papers you need which we don't have, there's always the Document Delivery service, where we will try and obtain the items you need from another library, often the British library. You can make your request via a quick automatic online form accessible via LibrarySearch and what's more, these requests are now free for ALL Postgraduate students!

We have also made a list of all the printed journals you can browse in Augustine House and have also made a list of our Newspaper Collection (current newspapers and digital archive). The lists are available in the Journal section in the library and on our Collections and Resources page.
You will now find it's a lot easier to do your research through online articles on Librarysearch as you will start to see many with a direct link to a PDF copy listed as "LibKey Instant PDF". This will be available for most articles.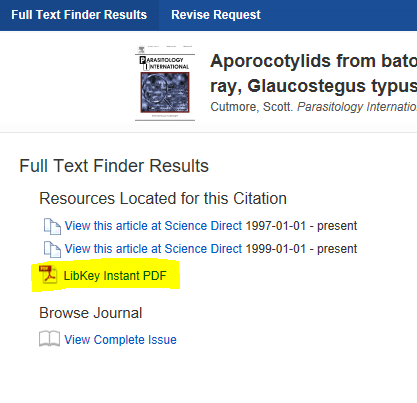 Accessibility
As a result of feedback we have also improved accessibility to our books, by introducing a book fetching service for those who have difficulties accessing our shelves. We have also introduced a proxy borrowing service so you can nominate an individual to collect items on your behalf for times when you are unable to collect items yourself (Click the links and expand the sections titled "What if I have difficulty accessing the shelves" and "Can somebody borrow items on my behalf" respectively).
We have also started a book drop service at main campus for users with disabilities. Please contact student support for details of this service and to check your eligibility.
We have also introduced a system of requesting digital and large print formats of most items that we have in stock for any users who struggle with regular print formats. (Click the link and expand the section titled "Can I get items in an alternative format")
Systems/ technology.
We were constantly hearing that the self-issue and returns machines were clunky and out of date so you may have noticed our brand new machines which arrived just after the summer!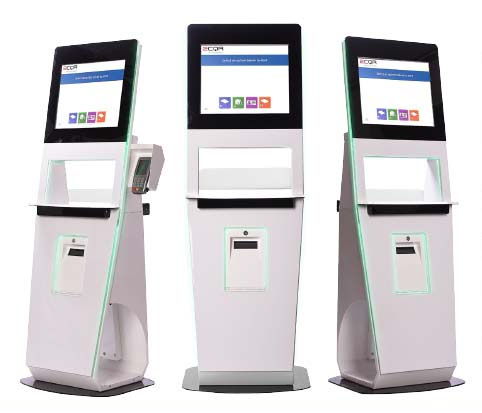 These are based on RFID technology, so no more need to open each book individually to scan the barcodes! and returning your books is even easier too! Just wait for the green light and push your books in to the slot and it'll be whisked away and removed from your account. We also went paperless, so both the self-issue and returns machines will email you a receipt confirming each loan and return, so no more wasted paper! The new systems are also a lot faster which means less queuing.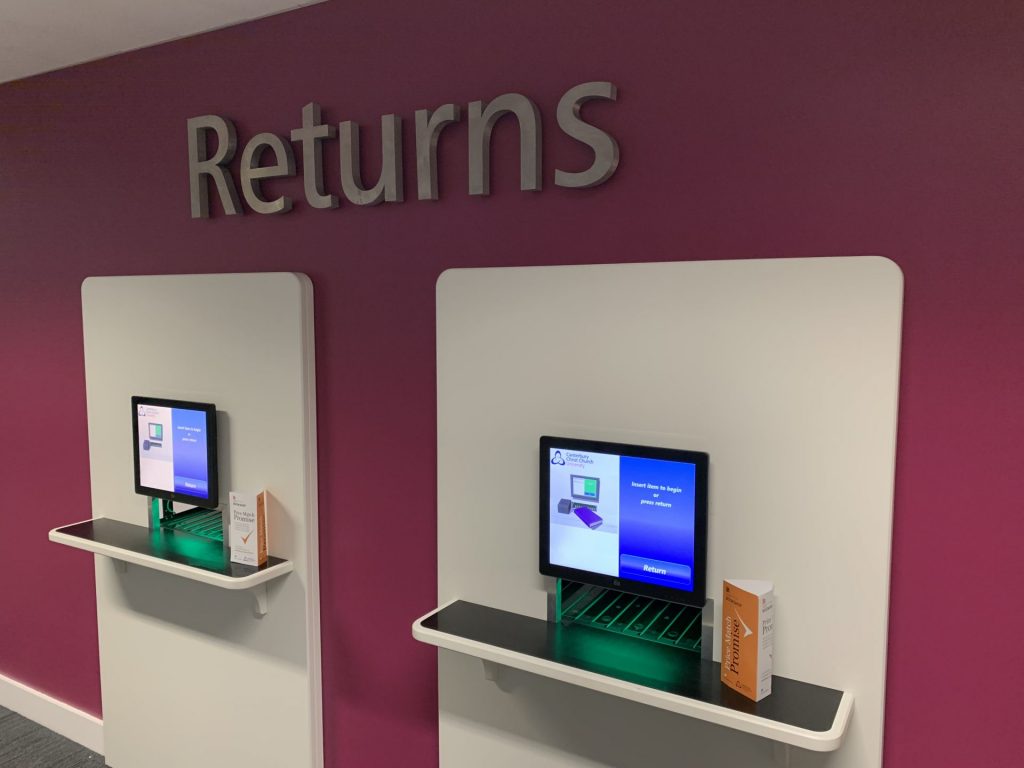 We have also replaced the LibrarySearch terminals in Augustine House with faster, more reliable ones, each with larger screens and for those who prefer to use LibrarySearch from a mobile device, we have improved the user experience when accessing from those too!
These are just a selection of ways we have responded to your feedback and hope that you will participate in future feedback gathering events. The National Student Survey is currently open, so go and fill it in and tell us what we can do to improve things for you! But remember you can leave us feedback at any time online.
Look out for Part 2 next Wednesday where we look at study spaces and the study environment to see just how we've been working to improve things here too..