It's beginning to look a lot like Harvard, assessment time is here. Read our seasonal guide to referencing, you'll be surprised at what exactly you can cite in your Christmas bibliography.
Journal Article
It's 4.00 pm on Christmas Eve, you've read the last journal article for your essay on the spirit of Christmas and added it to the bibliography. It's a "merry and intriguing" study into the effect of Christmas spirit on the brain – published by a team of neuroscientists in 2015, so it's fairly up-to-date. You wonder if your tutor will be impressed although the abstract suggest that the "findings should be interpreted with caution". It has eight authors or contributors, but you don't have to include all of them in your reference – there's the handy expression 'et al.' from the Latin 'et alia' meaning 'and others' which you can use when citing four or more authors. It also has a digital object identifier (DOI) so you don't need a URL or an access date as this is its permanent digital location.
Hougaard, A. et al. (2015) 'Evidence of a Christmas spirit network in the brain: functional MRI study', BMJ, 351, pp.1-6. doi:10.1136/bmj.h6266.
You Tube
You down tools for the evening and decide to get in the Christmas spirit by listening to a few Christmas songs on YouTube . You wonder if you can add your favourite song to your Crimbo reference list.. after all, it is about the spirit of Christmas.
Rhino (2018) Wizzard – I Wish It Could Be Christmas Everyday (Official Music Video). 12 November. Available at: https://www.youtube.com/watch?v=IJPc7esgvsA (Accessed: 4 December 2019).
Postcards/ Greetings Cards
A Christmas card has just landed on your door mat from your best friend Carol – she's chosen well – a photo of your favourite winter bird.
Hamblin, Mark. (n.d) Robin on a branch [Greetings Card]. Gloucester: Great British Card Company.
Personal Communications
You wish Carol had knocked, but maybe she's busy so you text her a thank you. You might sneak that into your bibliography as well, an example of how receiving a card can have positive associations and can increase BOLD activity in the brain.
Bloggs, J. (2018) Text message to Carol Songsmith, 23 December.
Books
You wonder if there are any books on the therapeutic effects of looking at Robins. You go online and find Joe's Harkness's Bird Therapy at the CCCU Book shop and it's cheaper than some of the high street retailers. You are poised to click …. it's not really on topic for your essay on Christmas spirit, but it might make a handy present for your cousin. It's published by a crowd-funding publisher so should you include a place of publication? It's tricky. In Cite them Right, which is available on your Blackboard, it says that place of publication is only required for printed books. As you are going to use a print version, you google the publisher Unbound and find they have offices in London.
Harkness, J. (2019) Bird Therapy. London: Unbound.
Online Images
You've decided to jazz up your essay with a nice image you found of Santa on Flickr. Don't forget to acknowledge it – images have to be cited too!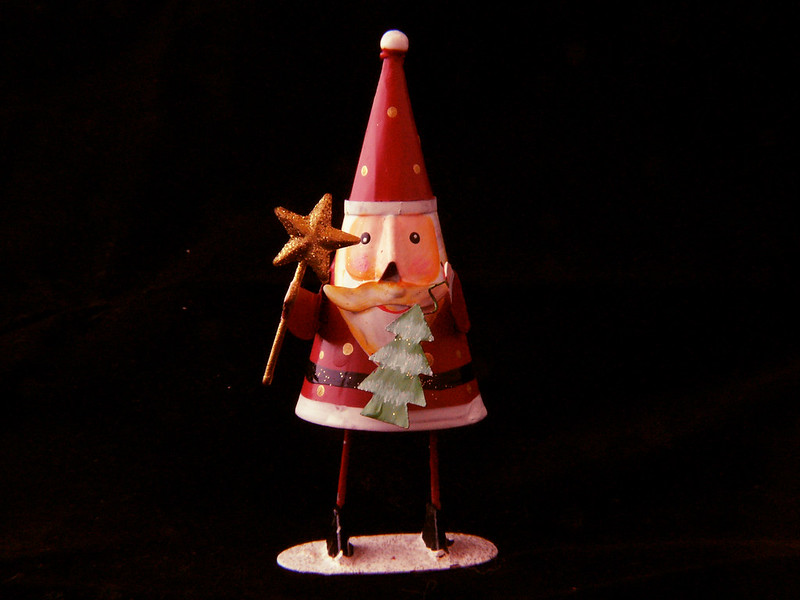 david__jones (2007) Santa. Available at: https://flic.kr/p/4gwkxf (Accessed: 5 December 2019).
Anthology
You fancy dipping into an anthology of stories such as A Very Murderous Christmas. You're not sure that murder is in the spirit of Christmas, but you've got time before the relatives arrive and your presents are all wrapped. Anthony Horowitz's story about a killer on the loose at a Christmas cracker factory looks interesting. As you don't read the rest of the book, you only need to cite the individual story. There is no editor mentioned, but if there were, you would acknowledge their contribution.
Horowitz, A. (2018) 'Camberwell Crackers', in A very murderous Christmas. London: Profile Books, pp.68-86.
Web site
Time is marching on and you wonder if Santa will be putting in an appearance. You check NORAD's Santa Tracker. He's heading towards Canterbury and on course for a midnight drop.
NORAD Santa Tracker (2019) Available at: https://www.noradsanta.org/ (Accessed: 5 December 2019).
Tattoo
Remember last Christmas, when you got a peek at Santa when he slid down the chimney? You had quite a surprise, as there was something you could cite that you really hadn't anticipated.
Rudolph's Tattoo Parlour (2018) Get over it, Grinch! [Tattoo]. On Santa. (Viewed: 24 Dec 2018).
There are so many other surprising things that you can cite in your assignments, from pantomimes (Oh no you can't! Oh yes you can!), the Queen's Speech, carol music, video streaming services and exhibitions.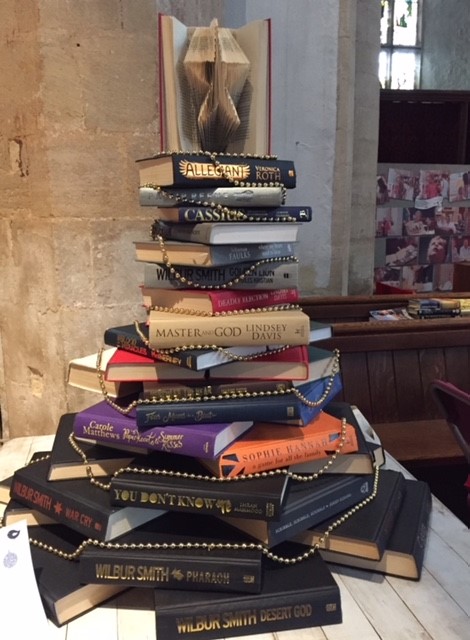 Daly, S. (2019) Library Table [Installation]. St Nicholas Church, Castle Hedingham, Essex (Viewed: 7 December 2019).
If you'd like to know more, visit the library's guides to referencing or use Cite them Right via your student Blackboard. We have modules you can work through on the Learning Skills Hub and if you get in a pickle with referencing, you can book an appointment with us through the Hub too.