Library orientations are now complete for our new cohort of students. Its now time to look at all the questions that were asked and provide a space where all can be answered. From opening times to printing, from reservations to stressless, we will provide information dedicated to answering these questions and provide helpful links for you to further understand the library. Don't forget, It doesn't end here, if you still have questions, then Just Ask!
Our library orientations were really successful this year and you used the opportunity to ask some really great questions. Moving forward we will take a look at the questions you asked and set you on a path to understanding the services that are available to you and how we can help you throughout your studies.
Booking a visit due to COVID
We were asked:
Do we still need to book a slot to use the library or can we enter whenever?
Will we need to book a library slot or can we just go in and find a seat?
Do you need to book a slot to return a library book?
Do we have to book an appointment in order to come in and use library services or can we just come in and go as we please?
Would I have to book to sit and work in the library?
Can we just walk into computer room or is it still booking like last year?
Good news! We have worked hard to get all student based services back to normal for the start of term. This now means that you will no longer need to book a slot to visit or use Augustine House; all computers and spaces are now operational and you can move around the building in a more normal fashion.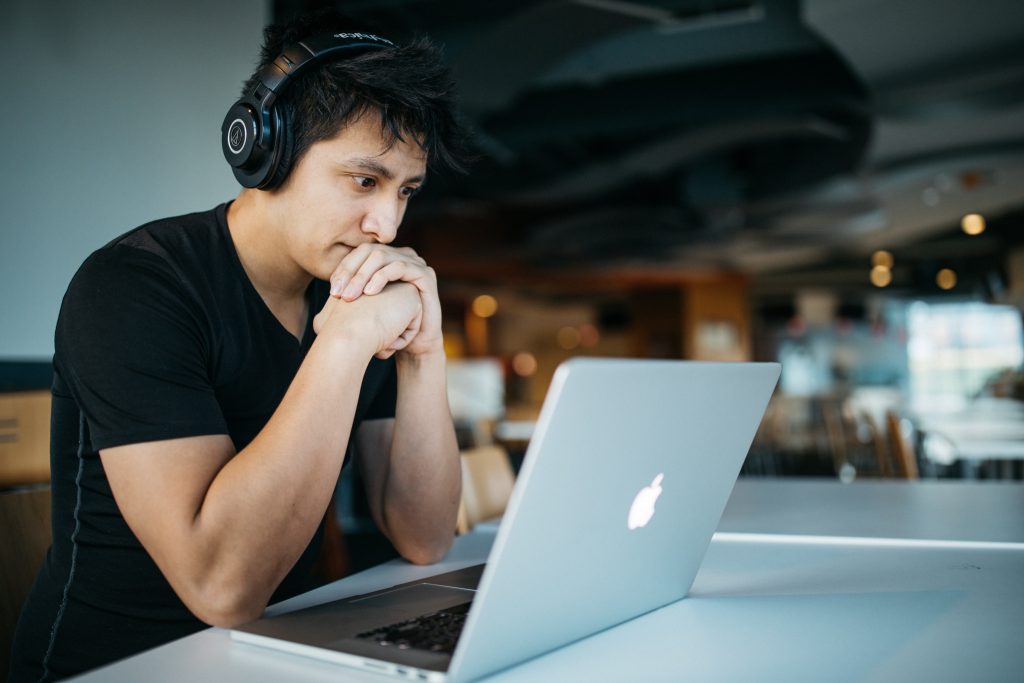 Augustine House Library
We were asked:
What are the staffed hours for the library?
What days/times is the library open at?
Will the library be open tomorrow and can we get help from staff?
What are the opening hours for the library?
Please can you clarify the opening times?
But the library closes at 1am, am I right?
Is there 24 hr access to the library?
Is the library open 24 hrs?
How long does it take to walk to the library from campus?
How do we access the library?
For those of us that are still waiting for our smart cards, is this going to be an issue for accessing the library?
Augustine House is home to the Canterbury Campus Library and can be found at Rhodaus Town, Canterbury, CT1 2YA. Situated opposite the city wall and between the Canterbury Police Station & Canterbury Christ Church University Petros Court accommodation, the three storey glass building cannot be missed.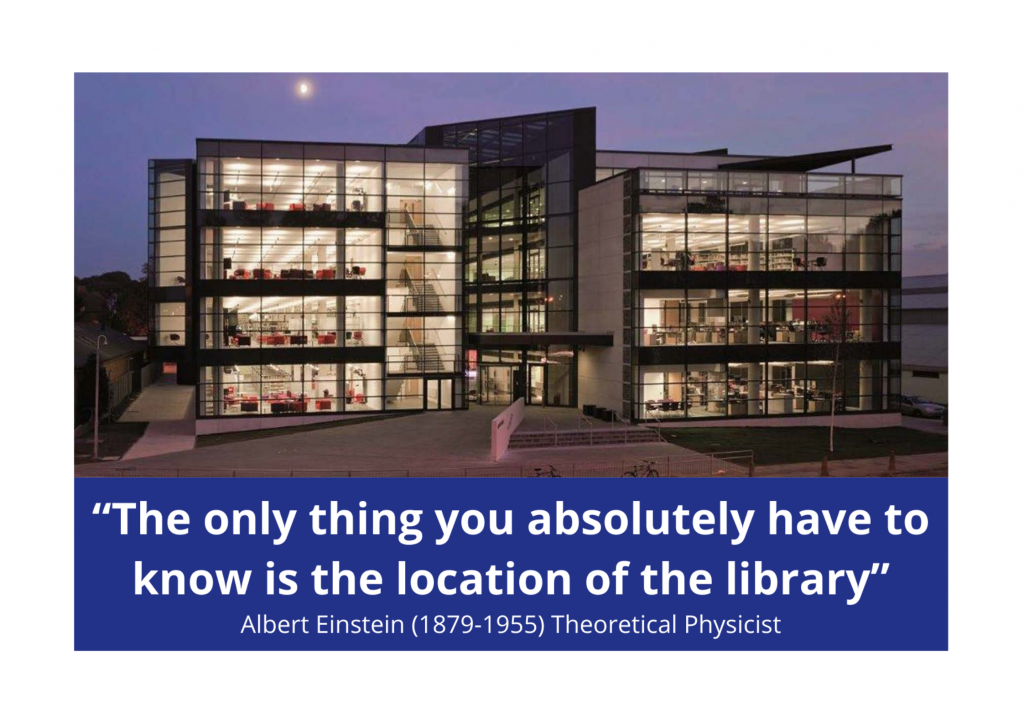 It takes approximately 15 minutes to walk from the Canterbury Christ Church University Campus.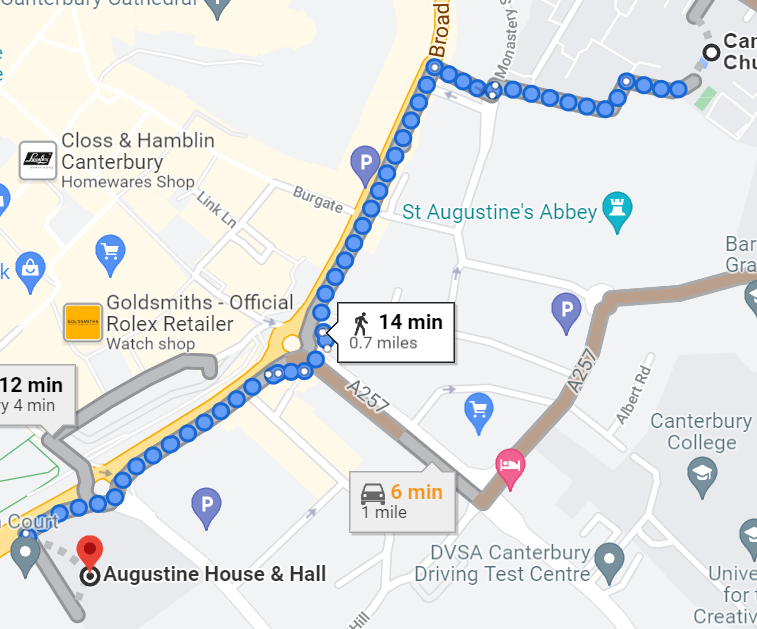 There is easy access from both the Canterbury bus station and the Canterbury east train station.
The opening hours for Augustine House do vary throughout the year and so it is wise to regularly check the library opening hours webpage for the most up to date information, including holidays. Currently the hours are as follows:
| | | |
| --- | --- | --- |
| Monday-Friday | Access to Augustine House | 07.30-01.00 |
| | Library Point, phone, email, live chat | 09.00-20.00 |
| Saturday-Sunday | Access to Augustine House | 08.00-01.00 |
| | Library Point, phone, email, live chat | 11.00-17.00 |
Current Augustine House opening times
You are required to have your smart card to access the building before 9am and after 5pm during the week & throughout the entire day on Saturdays and Sundays.
There will be periods when the building opens for 24hrs a day; this coincides with the end of each semester, as we move into exam and assignment periods. Again, your smart card will be required for out of hours access.
Salomons & Medway Campus Libraries
We were asked:
Can we use the Medway Campus?
My Campus is Canterbury, can I use the library in Medway Campus?
So are we allowed to use the library on the Medway Campus, even if we are a Canterbury Campus student?
if we study on the Canterbury Campus but commute from Medway can we visit the Medway Campus Library?
the Medway Library you referred to that we could use was that at the University of Greenwich?
Are these the same hours for the Medway Campus Library?
At the Salomons Library can we find the same range of books as Augustine Library?
Canterbury students also have access to our other campus libraries and visa versa.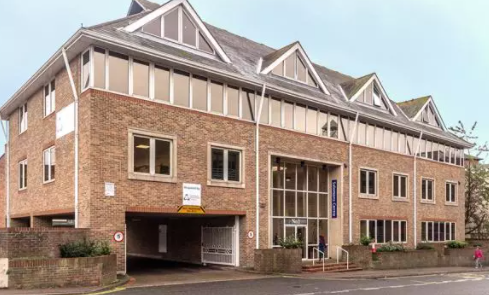 Salomons Institute Library, Lucy Fildes Building, 1 Meadow rd, Tunbridge Wells, TN1 2YG
This library contains a specialist collection focusing on clinical psychology & mental healthcare, management and primary education. The library staff are on hand to assist you with your inquiries or feel free to use the space to study.
| | | |
| --- | --- | --- |
| Monday | Library building | 08.00-19.00 |
| | Library Point, emails, phone enquiries | 09.00-17.00 |
| Tuesday-Friday | Library building | 08.00-19.30 |
| | Library Point, emails, phone enquiries | 09.00-17.00 |
| Saturday-Sunday | All services | CLOSED |
Salomons Library opening times
A smartcard is required to access the building. For the most up to date opening hours check out the website.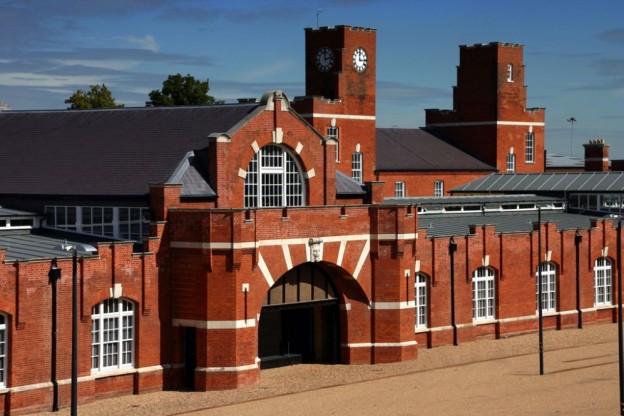 Medway Campus, Rowan Williams Court, 30 Pembroke Court, Chatham Maritime, Kent, ME4 4UF
The Drill Hall Library and Medway Campus is a partnership between Canterbury Christ Church University, University of Kent and Greenwich University. The library caters for a wide range of subjects and courses, as well as providing general library support and facilities for studying.
| | |
| --- | --- |
| Monday | 08.00-24.00 |
| Tuesday | 08.00-24.00 |
| Wednesday | 08.00-24.00 |
| Thursday | 08.00-24.00 |
| Friday | 08.00-24.00 |
| Saturday | 09.00-24.00 |
| Sunday | 09.00-24.00 |
Drill Hall Library opening times
You will require a smartcard to access the building. For the most up to date opening hours check out the website.
Your Student Library Account
We were asked:
So I need to set up a library account?
Once you have completed your registration, your library account will generate itself automatically. As soon as this has been done you can access & use our online resources, or borrow our physical resources.
Please make sure you have your smartcard with you when using the library as it will allow you to enter the building out of hours, borrow physical resources and log into the multi-functional devices to print/scan/photocopy.
How To Contact Us For Support
We were asked:
will there be someone to help when we first use the library?
How often/long do you guys respond to emails (if anything occurs)? Will it take days for you to respond or?
The library team are here to support you with your studies and research as a new student and through your entire student experience.
The library team are on hand to help and answer your enquiries in person, at the Library point, by phone, through email, over live chat or via social media.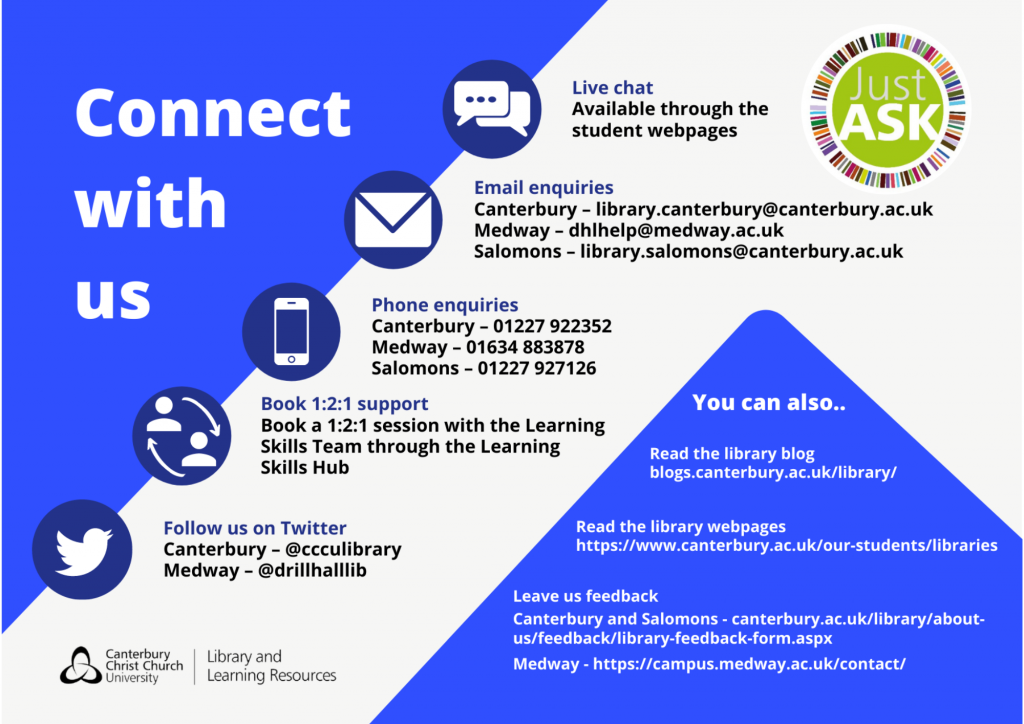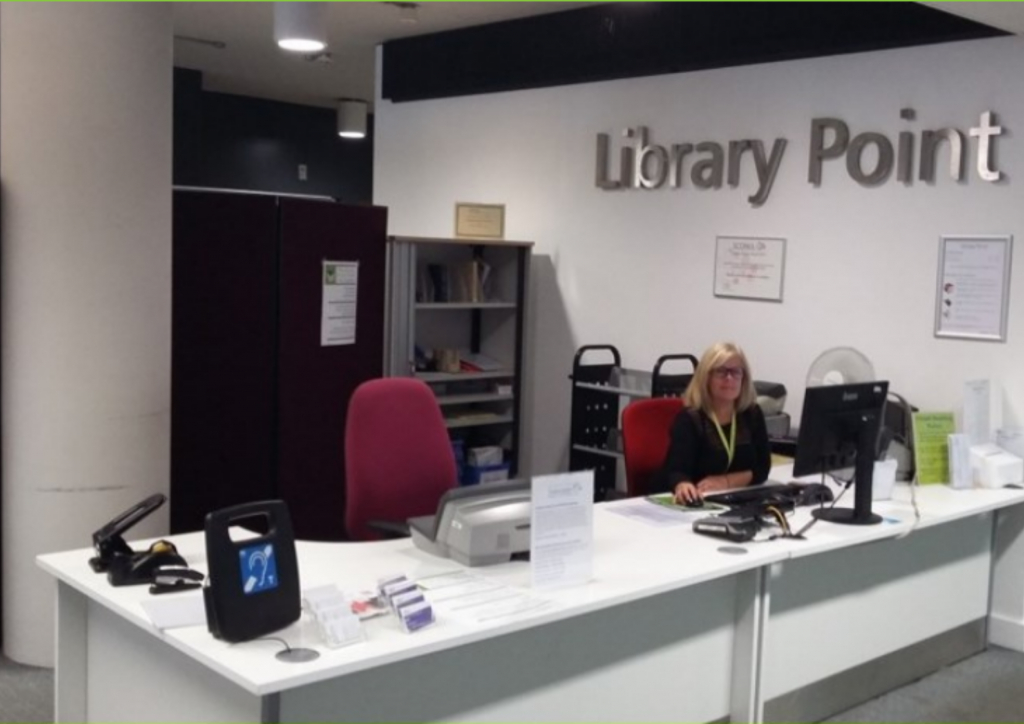 Library Point/Library Just Ask pods
A member of the team will always be on hand, during staffed hours, to answer your questions and provide demonstration/support.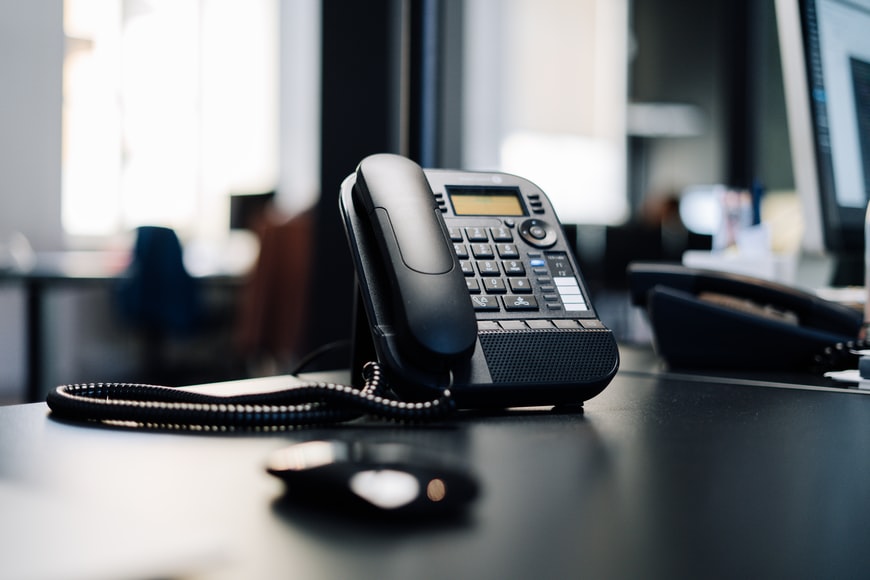 Telephone
Call us at any point by phone; if its during staffed hours then your call should be picked up straight away. Out of staffed hours, you can always leave a voice message and someone will get back to you the next day.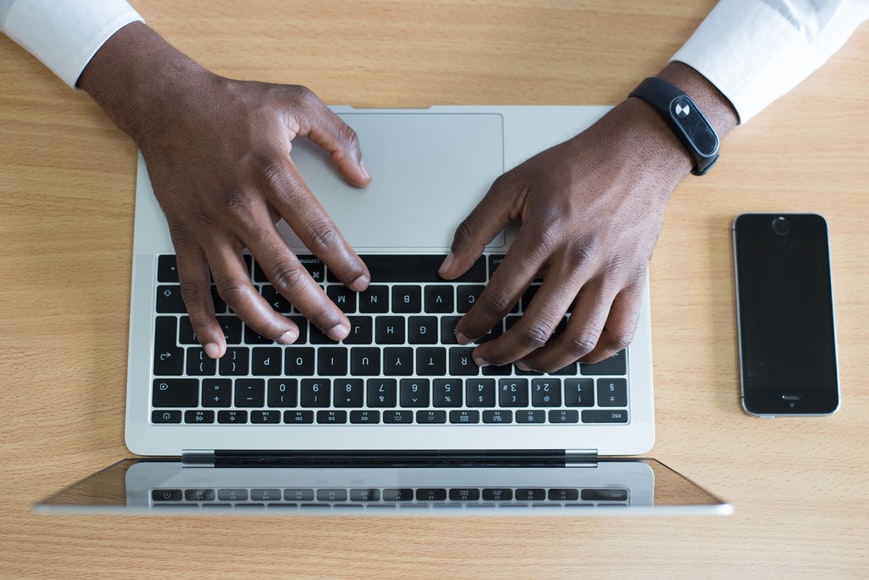 Email
Send us an email; during staffed hours we will try to respond as quickly as we can or inform you if we will be spending some time investigating. Out of hours we will pick it up the following day.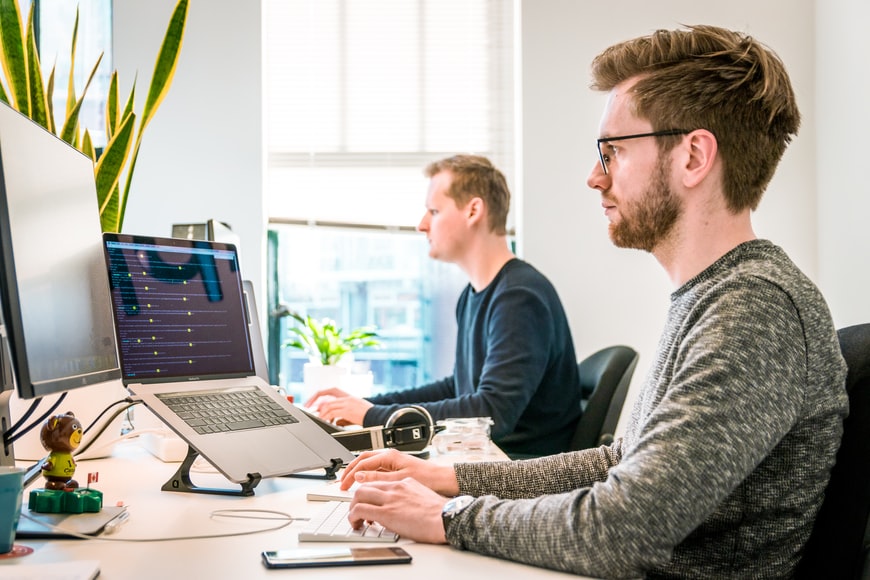 Live chat
Access our live chat through our library webpages. If you attempt to send a chat out of hours we will receive information via email and respond the following day.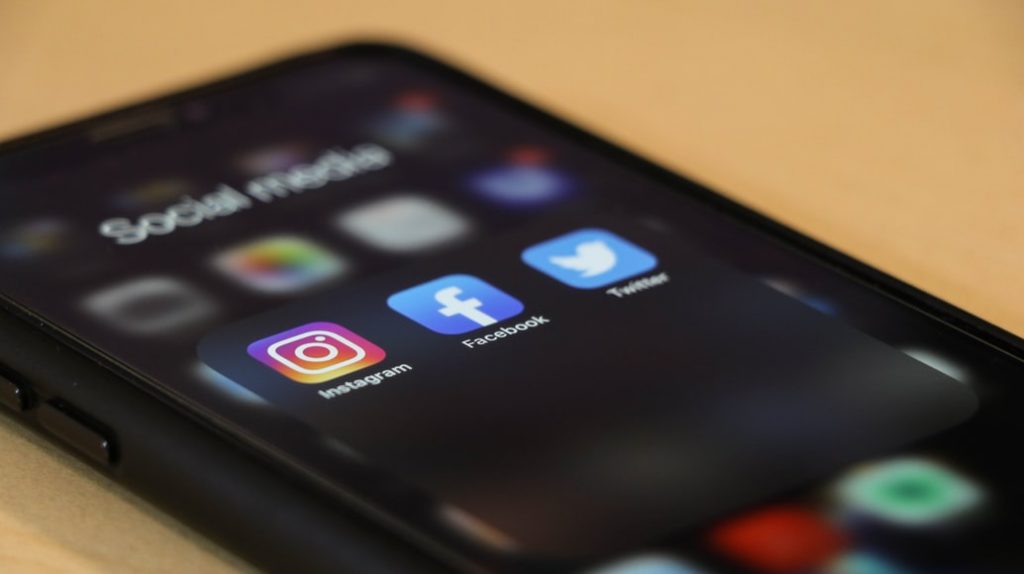 Social Media
Drop us a tweet on our twitter accounts or post a message on your student facebook page.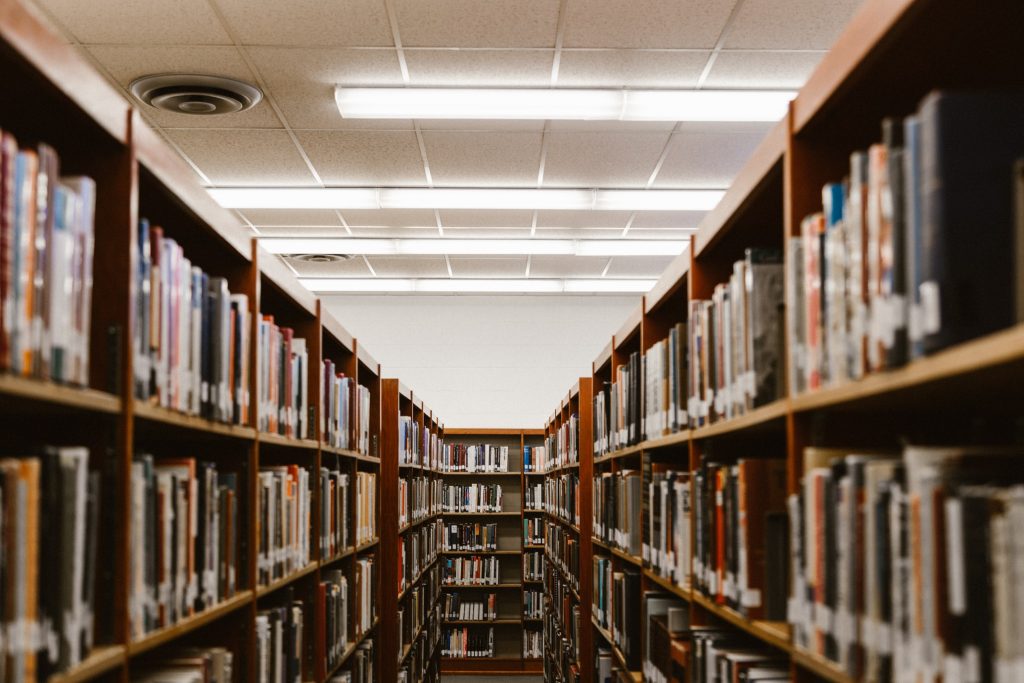 In the library
Don't forget if you see a member of the team in the library, feel free to approach them and ask a question. You can also contact the team using the Just Ask pod phones.
I hope you have found the above information useful; The second and third parts will be following this week so do keep an eye out.