Black History Month 2018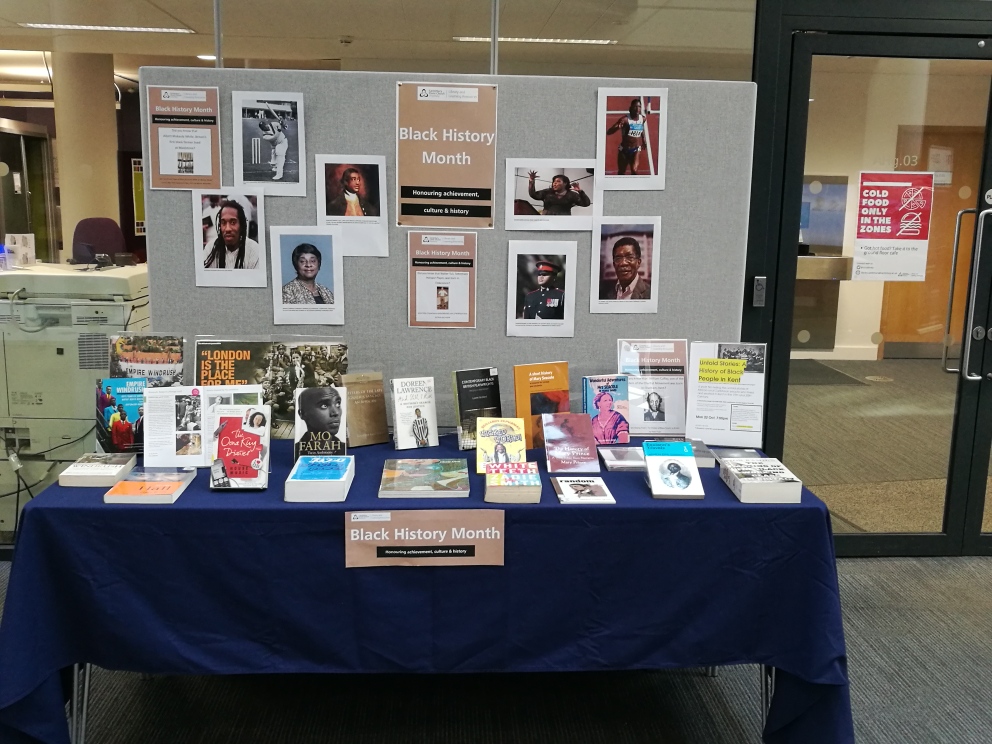 This October we are proud to support Black History Month; the annual commemoration of the history, achievements and contributions of black people in the UK.
We are celebrating great black British achievers across the whole month. Here is what we have planned.
On the ground floor of Augustine House we have setup a display commemorating the 70th anniversary of Windrush. The MV Empire Windrush, arrived at Tilbury Docks, Essex, on 22 June 1948, bringing workers from Jamaica, Trinidad and Tobago and other islands, as a response to post-war labour shortages in the UK. The 70th Anniversary gives us an opportunity to celebrate the pioneering, Windrush generation that came to Britain and helped to shape British social, cultural and political life. The display also celebrates great black British achievers across the ages from Mary Seacole to Mo Farah.
Next to the display you can also watch a fascinating presentation entitled "Black History Month October 2018: A celebration of black British achievers and historical events". The Presentation begins with the birth of composer, actor and writer Ignatius Sancho in 1729 and ends with the publication of the Equality Act 2010. Nearly 300 years of history and amazing individuals, it's well worth a look.
On the second floor Just ASK pod we have a second smaller display highlighting more Black History Month book resources.
Throughout the month of October look out for our  Black History month themed films, documentaries and radio programmes available to watch via Box of Broadcasts (BoB). Follow our twitter feed @ccculibrary for a daily recommendation from the educational on demand TV and radio streaming service.