The Disruptive Conjunction of the Mature Student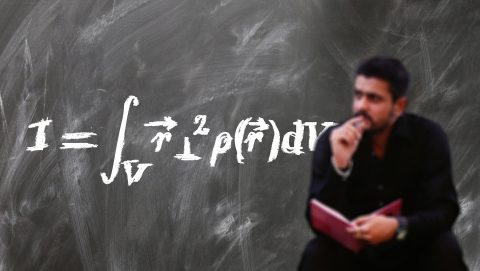 JH Newman in his classic work, The Idea of a University argued that the academic achievement of time spent at university should not be seen as an end in itself, but a student should leave with part of the university etched on their soul.  As Newman states "If then a practical end must be assigned to a University course, I say it is that of training good members of society… It is the education which gives a man a clear, conscious view of their own opinions and judgements, a truth in developing them, an eloquence in expressing them, and a force in urging them. It teaches him to see things as they are, to go right to the point, to disentangle a skein of thought to detect what is sophistical and to discard what is irrelevant."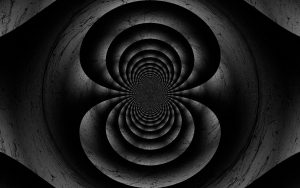 However, for a mature student contemplating entering university, can this realistically be the case?  After all, by their very nature a mature student has life experiences, will most likely have had to make decisions and will have played a part in society.  I would argue that in fact, the criteria for a mature student in choosing to come to university as an undergraduate can be formed into a simple question 'Will after three years this increase my earning potential?'  Unlike a younger person, university for mature students is not a rite of passage, a generational expectation.  It is in fact a risk, a big risk that has to be weighed up against the fiscal, social and occupational situation that they find themselves in.  There is also another underlying question, which in some ways outweighs the first question 'Will I fit in?'
For many mature students, the answer to that, is probably no.  The normative constructions around university being a place full of younger generation, more interested in social media than lectures can be sadly accurate.  This difficulty can be exasperated by the university itself.  It comes quickly apparent that although the mature student cohort is around 45%, the university and the student union seems to be oblivious to the needs and the sacrifice of the mature student.  Socials are often held in pubs, with little thought to those that have to travel or have family commitments.  Events around campus, are clearly aimed (and can be argued, justifiably so) at only those that reside in accommodation near the university.  A lot of student discounts on travel, banks etc. are hard for those over twenty-five to obtain, the list can go on.  There is then the problems concerning housing and any benefits a person might be entitled to.  Try explaining to a private landlord that now you're a student, and despite being a tenant of good standing this relationship will change.  This is not the necessarily the landlords fault but a bigger issue of the place of students in society.  The problems with benefits is equally exasperating with many of the charities like Turn 2 us not being to help students, despite the fact as a mature student that is the direction the university or local government will point you in.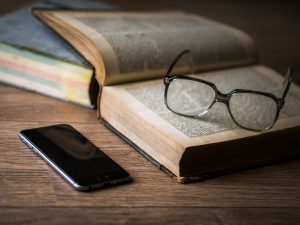 So why then would a mature student contemplate coming to university?  In his exposition on Psalm 31:9:13 delivered in Duke University Chapel on 5th April 2009 The Rev. Dr. Walter Brueggemann suggests there is as a Disruptive Conjunction.  "The Psalmist says in verse 14, "But." It is as though the complaint is interrupted, as though the speaker reverses field, as though there is a critical moment of reflection with a pause in the complaint that acknowledges another reality, a reality that moves against the complaint." And so it is with a mature student entering into university.  For all the earlier cited laments, there is a BUT a very large BUT, a disruptive conjunction, as found in the psalm.
It is the very life experiences of the mature student that will enhance the course, bring discourse, discipline and a work load that enhances the life of the university.  The mature student brings with them a wealth of experience that not all younger students will have, and it is this experience which gives them a unique role in the cohort.  The life experiences, ideas and expectations that a mature student brings into the university are arguably the very things that JH Newman argues are a vitality of the whole university experience.
That is not to argue that it is a one way participation, which the mature student only brings but does not receive.  Our very social climate, constructs and builds the biases which we bring to any social, educational or working situation.  By entering and in some way laying yourself open to the vulnerability being a mature student, then the contribution that you can bring to society can only be enhanced.  The understanding and nurturing of younger students must be seen as a positive.  In a society which relies too much on preconceived ideas and an unrealistic view of the current social climate or the younger generations that have grown up in it, any balance of understanding between generations, must have a positive impact on society as a whole.
Being a mature student is not easy, it involves risk.  Risks financially, emotionally and to the family structure, but, it is definitely worth it.  This worth comes, both in terms of society as a whole and personally. However, to reap the rewards one must make sacrifices.  Be prepared not always to fit in, be prepared to have your personal views challenged, be prepared to support others, be prepared to be geeky and work harder, be prepared not to get the "Chariots of Fire" experience…………….. BUT most of all be prepared to go along for the journey without necessarily having an expectation of where journey is taking you.
Pete Joyce graduated in September 2017 with a BA (Hons) Theology with Philosophy, Religion and Ethics.and is now pursuing a Master by Research in Church History on 'Excluded Congregations'. He is also PG student rep and a peer mentor.