Reflections on our last graduation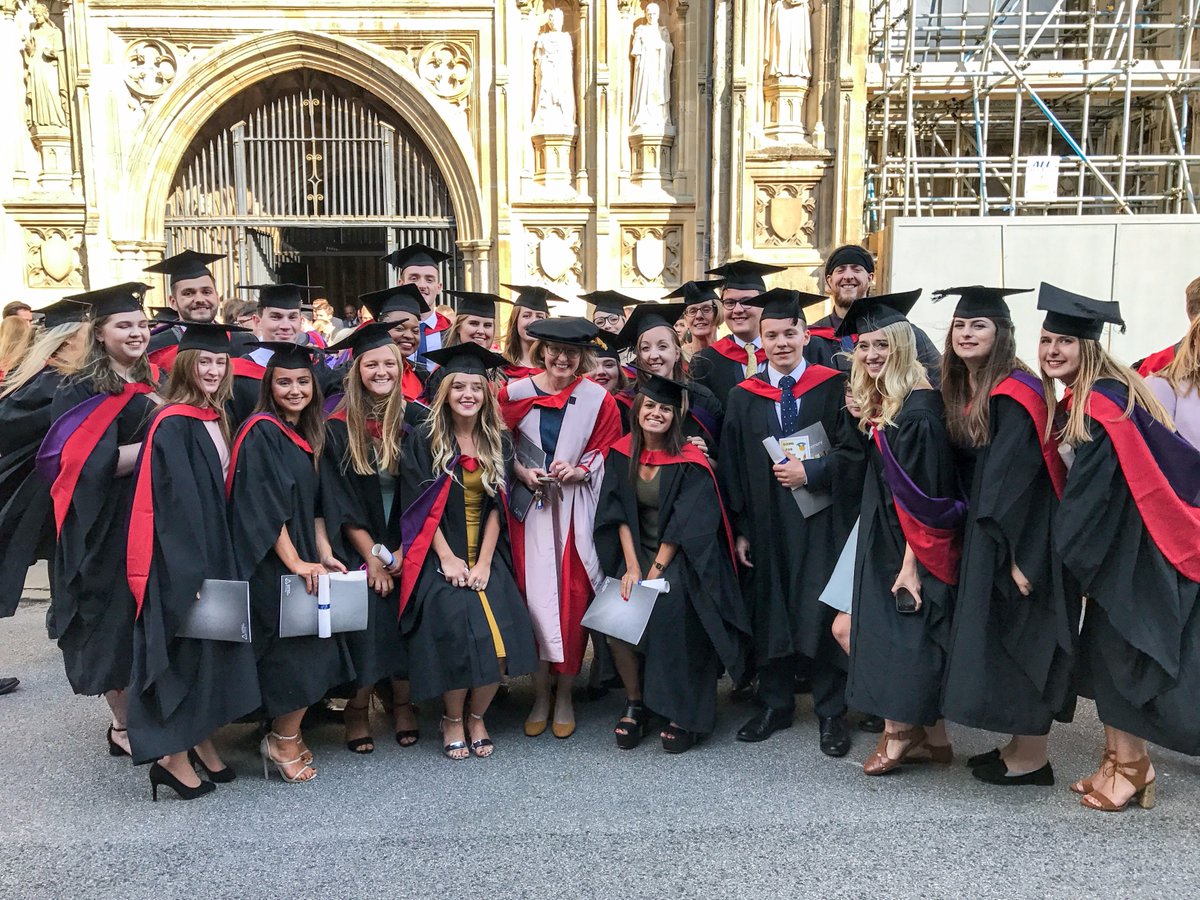 The graduation of our students is one of the highlights of the academic year. As historian interested in material culture I enjoy the act of dressing up in a fantasy gown (the Austrian Empress Maria Theresa abolished academic gowns for my alma mater, the University of Vienna, in the 18th century because she regarded them as 'silly' and 'unnecessary') and I love seeing my former students walking down the aisle of the Cathedral in new frocks, high heels and a big smile on their faces. I am touched to see students bursting with pride as they clutch their certificate and make their way along the packed Cathedral with their family and friends cheering for them. I look at each of them, remember their story and know what an achievement they celebrate – the student with anxiety and depression, the student who lost their parent during their degree course, the student with a chronic health condition, the former refugee, the student who struggled to combine study and paid employment, … I feel proud of their accomplishment and happy that they have come so far.
Reporting to her friend Catherine Clément from Oxford, Julia Kristeva commented on the 'academic rituals of the English' and located them 'in the heart of another form of the "sacred"'. Graduations are classic rites of passage and the academic gowns, the splendid location of the medieval Cathedral and the formality of the event mark the completion of one stage in life that leads to the next one. In Kristeva's words, 'their ancient ballets confer a certain dignity on the poor bodies we are, and draw our words upward.'  Watching our students, I am sending my best wishes and hopes for full, rewarding lives and satisfying careers and I am thinking of the last three years that we have spent together on a journey of study and exploration. How will our students fare in the world out there?
The most recent UK Engagement survey that measures the academic engagement of students in a range of subjects and probably the best marker of what a university aims to achieve, provides a lot of reassurance. According to this survey, our students in Theology and Religion, Philosophy and Ethics, compared to both students studying the same subject at other British universities and to students studying other subjects at Christ Church, stand out. They report that they have gained a lot from their course that prepares them for the complexity of today's multicultural world. They say that have learned to 'understand someone else's views by imagining how an issue looks from his or her perspective' and ''to understand people from other backgrounds'. Their course has encouraged them to 'explore complex real-world problems' and to 'connect their ideas to real world issues'. Our students feel that studying with us helps them 'being informed and active citizens'. Our course has a particular focus on social justice and the results of the survey also highlight that our students say that their academic experience has prompted them to consider social, ethical and environmental issues.
Most of our students won't end up as millionaires but as I bid them farewell, I am confident that they are well equipped to deal with the complexity of our society in a considered way and that they will be making their mark in the world.