Power, Splendour, and Diplomacy – Understanding the Early Modern Royal Court through Objects: Part I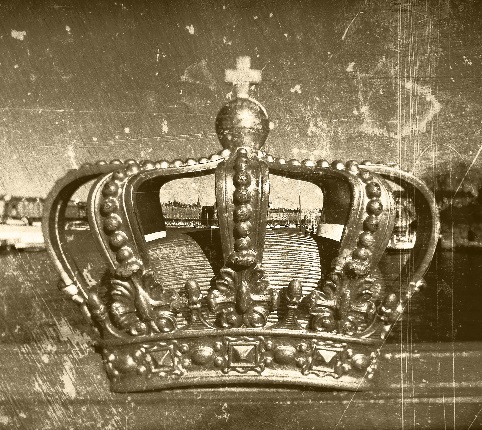 As my third year special subject, 'Power, Splendour and Diplomacy' ends with the start of semester two, early modern court culture as a topic of public interest has garnered excitement with the opening of the 'Charles I: King and Collector' exhibition at the Royal Academy of Arts [London] and the recent BBC documentary Charles I's Treasures Reunited which aired on 10 February 2018.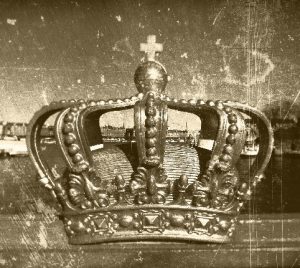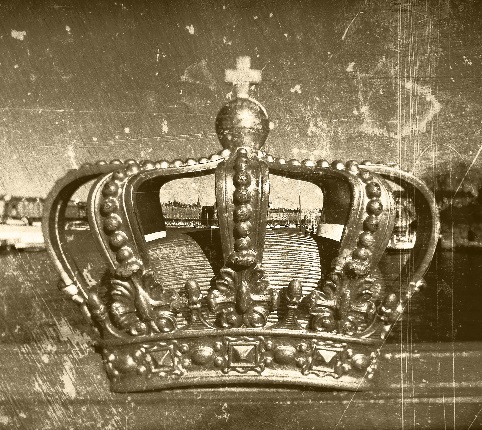 This extraordinary exhibition brings together the collection of King Charles I for the first time since his execution in 1649 and draws attention to the crucial place that material objects played in reinforcing the magnificence of a ruling dynasty. Students taking my course are familiar with the role that art, tapestries, sculptures and architecture played in the competition among European Renaissance monarchs for their own personal glory or that of their dynastic House.
Inspired by this exhibition, in the next three instalments of the History thread of the School of Humanities blogs, my students will ask 'What can we learn about the Renaissance court through art, architecture and material objects?'
The students' blog posts originated as presentations on material culture, where the group as a whole were asked to research a material object and pitch its relevance to court history in front of a 'Dragons' Den panel' of external practitioners. The panel included Michelle Crowther, a Creative Writer and Subject Librarian for the School of Humanities, Susan Odev, an Alumnus from the School of Humanities and Head of Employability and Skills at Canterbury Christ Church University, and myself. Collectively, we were looking for presentations that provided insight into how the early modern court and its inhabitants used 'objects' to fashion their identity and personal style. Although all my students did a great job – in what was quite an intense Q&A from the 'Dragons' – the panel selected Sharon Ardley and Victoria Mitchell on Marcus Gheeraerts the Younger's Queen Elizabeth I also known as 'The Ditchley portrait'; Edward Shooter's architectural and diplomatic analysis of the Banqueting House at Whitehall; and Klara Klaric and Phoebe Neyton's investigation of Giuseppe Arcimboldo's Vertumnus, a portrait of the Holy Roman Emperor, Rudolf II. Congratulations to these five students!
I have thoroughly enjoyed introducing my group to early modern court history. The students have been open and tolerant of my efforts to embed creative opportunities within this new module, including a Renaissance dance practical workshop led by Dr Anne Daye, formerly a Lecturer in Dance History at Laban. The students have covered topics from the role of the favourite, women at court, and courts in exile, to palace design, worship at court and royal entries. Students have shared ideas on online forums and took part in a Christmas field trip to Hampton Court Palace, where the images from the first blog entry by Sharon and Victoria were staged.
Thank you to my students who were part of the pilot year for my special subject. I look forward to meeting the new cohort in autumn of 2018.
Sara
Dr Sara Wolfson is a Senior Lecturer in Early Modern History at Canterbury Christ Church University and the winner of the 2016 Times Higher Education Most Innovative Teacher of the Year.
Saying Sorry for Sex
by
Sharon Ardley and Victoria Mitchell
Ditchley, Oxfordshire 1592.  Sir Henry Lee has had sex with one of Queen Elizabeth's ladies, Anne Vavasour.  Now he has to say sorry.
This is Tudor England, where women's sexuality, purity and morality was closely guarded, and where Elizabeth's ladies were supposed to be devoted to their queen.  Anne Vavasour contradicted these ideals and left Elizabeth's court to become Sir Henry Lee's mistress.  Lee was Elizabeth's Master of the Armoury and her champion, but his affair with Anne meant he was sent away from court.
Elizabeth's court went on summer progress to her house, Woodstock.  At this time Lee and Vavasour were living together in his nearby house of Ditchley. By way of an apology to Elizabeth, Lee invited the court to join him at Ditchley for a grand entertainment and festivities.  The message and themes of the performance were inconsistency and forgiveness.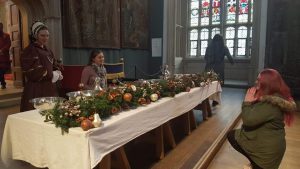 The contemporary poet Thomas Churchyard wrote verses to describe the event:
'And faine when they awake,
In verse or letters long:
That they doe die for mistresse sake,
And suffer to much wrong'
This verse portrays the songs and speeches that made up the entertainment and their message of forgiveness, but also Elizabeth's power as the centre of court.  It is her right to decide who is in favour and who is not. Several speeches and songs were performed directly to Elizabeth, praising her virtues and her as a queen, part of Lee's mission to get back into her good graces.  During the entertainments, there was a performance centred around a clandestine and sinful grove which ladies and queens were told not to enter, as it 'yealds nothing els but sighes and mornfull songs of hopeless people by their hapless tryall'.  The character representing Lee almost dies in this grove, but a riddle is directed at Elizabeth which she solves and therefore saves him. This portrays Elizabeth's forgiveness of Lee, but also her omnipotence, the control she can claim over her courtiers and how desperately they wanted to be in her favour to increase their standing and power.
Lee commissioned Marcus Gheeraerts the Younger to paint 'The Ditchley Portrait' of Elizabeth to commemorate the celebration and Elizabeth's forgiveness.  Elizabeth is shown standing on a map of England with her feet on Oxfordshire.  The background is split into two with one side showing sun and light while the other shows storm and darkness.  Elizabeth is painted facing the light to represent Lee being received back into her favour and her glorious rule. Elizabeth is holding a set of military gloves, a fan and her dress is heavily bejewelled, emphasising her sexual and temporal power.
This episode displays the sexual and power tensions that were rife at the Tudor court.  Intrigue and seduction were as important in politics as patronage and the holding of offices.  Early modern courts were not as polite and restrained as we are sometimes led to believe. They were multi-faceted places of scandal, sex, seduction, art, entertainment, power and dirty politics. It was the centre of power, but also the centre of elite life, both polite and clandestine, existing in conjunction with each other. This is why the Power, Splendour and Diplomacy module, run by Sara Wolfson, has been so incredibly enjoyable and captivating.
To find more about the Ditchley portrait, visit: https://www.npg.org.uk/collections/search/portrait/mw02079/Queen-Elizabeth-I-The-Ditchley-portrait