Once And Future Student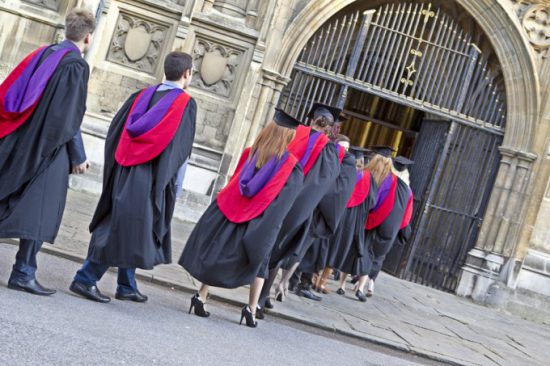 Welcome to CCCU!  I am Michael Goodrum, a lecturer in American History, and I still remember clearly what it was like to start university.  The questions, the concerns, but most of all the excitement.  As a result, I thought you might appreciate some words from someone who only three years ago was in your position.
You'll hear enough from me over the next few years – over to our guest blogger.  I had the great pleasure of teaching him in all three years of his degree, and now I have the great pleasure to introduce you to him virtually: reader, here is Jordan Newton.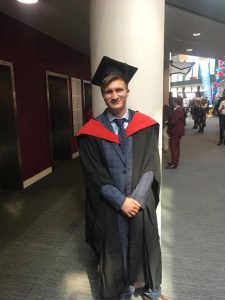 My time at CCCU was something else, to say the least.
They say that the years spent at university are often the best of your life so, as you'd imagine, I had high expectations starting out way back when. What lay ahead of me, however, was a journey so amazing that I could not even begin to contemplate the heights I would reach; the friends I would make; and the memories that would last me a lifetime.
My time at CCCU has been so life-changing that it has spurred me on to undertake my MA in September 2018 – hence the title of this blog.
Starting out in September 2014, I had no idea what I wanted to do with my life – the argument could be made that I still don't. All I knew was that I had a passion for history that I wanted to take further. As for Canterbury . . . well, I fell in love with the city the first time I laid eyes on it. Besides, what better place to study history than in a city that lives and breathes it?
But why Christ Church? I hear you ask. Well, Canterbury stood out to me against its competition for two reasons in particular. The first was that CCCU is a place that puts the well-being and happiness of its students above everything else; a university where league tables and the lecturer's ego take a back seat to an unprecedented level of support. In June of this year (2017) I was asked to present a paper at a conference held by the university. I, merely a student, was considered good enough to stand alongside esteemed historians and represent the university. It was an experience I shall never forget; an experience that has shaped me as a person and convinced me to study further, but it also confirmed to me that the staff, more than anything else, want their students to succeed; to reach the full potential they can see but of which the student often doesn't feel capable.
The second draw was the broad brush approach taken in the first year which allowed me to experience all kinds of history from the Romans and medieval, to early-modern, modern and contemporary. Archaeology was even on the table . . . I didn't take it up through fear that the urge to attend as Indiana Jones would be too great but still, it was nice to know the option was there. Not many universities branch out like that. Anyway, such an approach allowed me to experience all manner of history before I went on to specialise in certain areas in years two and three.
One thing I did not comprehend when I started was that I'd be able to fuse my passions; to write about the things I love from an historical angle with the support of equally enthusiastic members of staff. For me, this passion is popular culture, namely film, and in no way did I believe at the start of first year that I might be able to write my dissertation on the historical significance of 1950s sci-fi, let alone achieve a first for my efforts. Nor was this the exception to the rule. Over the course of my three years at CCCU I wrote essays on the Beatles, film noir, comic-books and more. Before Christ Church, I had no idea it was possible to fuse my passions, and now, having finished my undergraduate degree, I am determined to make a career out of it, returning to the only place I feel I can achieve such a dream: Canterbury Christ Church University.