O what we ben! Discovering post-apocalyptic landscapes in Andreas and Riddley Walker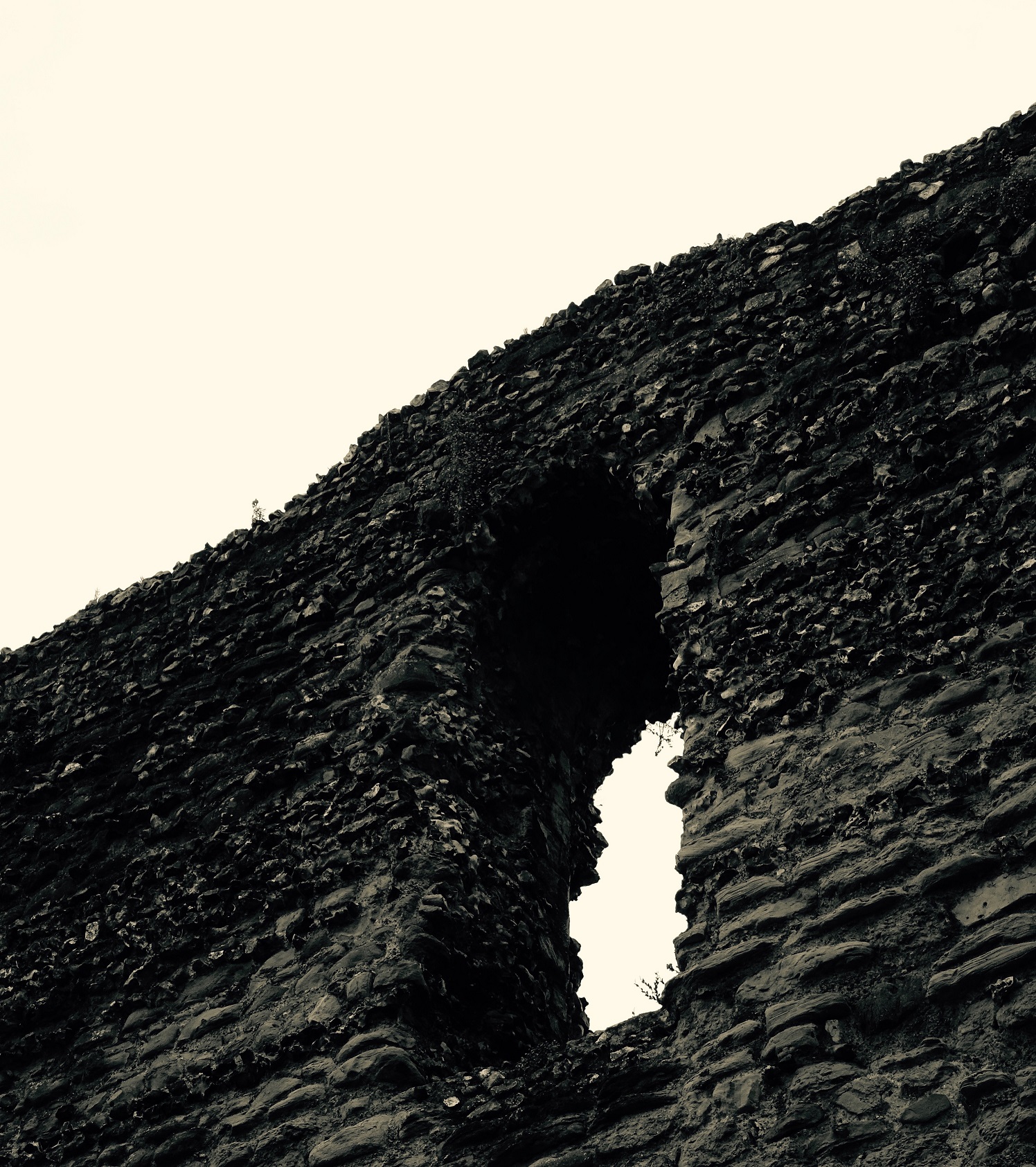 Andreas is one of the longest and least well-known works of Anglo-Saxon poetry, and my former PhD supervisor Professor Richard North and I put a good few years into preparing an edition and translation of the poem that was published last year. I don't know why Andreas isn't better known. It tells the story of St Andrew's journey to the city of Mermedonia, whose inhabitants are devil-worshipping cannibals who drug, blind, and eat those unwary enough to cross their path.
Andrew is on a mission to save St Matthew, who is being held prisoner in Mermedonia's town lock-up, along with a host of other captives. Andrew frees Matthew, before allowing himself to be captured, and is tortured by the Mermedonians. After three days of this torture, God heals his wounds and allows Andrew to summon a flood that threatens to drown all of his captors, prompting a hasty conversion and the building of a church. It's Anglo-Saxon England's very own The Hills Have Eyes.
About six months ago, I mentioned to a colleague that I wanted to put together a bid for Being Human festival to support a project mapping locations in the Old English Andreas to locations in Canterbury. 'Ooh!' she said excitedly, 'you need to talk to Sonia about this!'
I went and had a chat with Sonia [Overall], who said that she was interested in doing something similar with Riddley Walker. I'd read (and loved) Riddley when I first encountered it about ten years ago, and Russell Hoban's writing has touched a chord with me ever since my dad read me The Mouse and His Child, Hoban's best-known children's book.* We both agreed to reread Andreas and Riddley, and by the time we reconvened had found even more similarities between the two than first anticipated.
In Sonia's words: 'Riddley Walker is a dystopian novel that speaks of Nuclear Fear and the Cold War angst of the late 1970s. In an Afterword to the novel, Russell Hoban describes his initial vision for the book. Standing before the Legend of Eustace mural in Canterbury cathedral on his first visit to the city, he suddenly pictured 'a desolate England thousands of years after the destruction of civilisation in a nuclear war'. Canterbury and its environs continued to inform Hoban's research and writing, and they permeate the text: Riddley Walker thus offers a profound sense of place. Riddley walks extensively through Inland, traversing and connecting with the landscape, its topography and its mythology: "Walker is my name and I am the same…Walking my riddels where ever theyve took me and walking them now on this paper the same"'.
Coupled with our shared enthusiasm for landscapes and experience leading walking tours, we set about making grand plans for a map, website, audio recordings, and seeking support from Folkestone Book Festival and Canterbury Archaeological Trust, before we submitted a bid to Being Human Festival and crossed our fingers. Fortune smiled on us, and with this funding and some further support from Christ Church to support this and another project focused on Richborough (stay tuned!) we got started, working with our graphic designer Celia to produce our two-sided map, figuring out WordPress, which involved a lot of trial and error, and finally working with Ben Horner to make recordings of the two texts. Along the way we were contacted by BBC Radio 3, who picked us up from the Being Human programme, making a trip to interview us on location for a special edition of Free Thinking that will be broadcast on 16th November.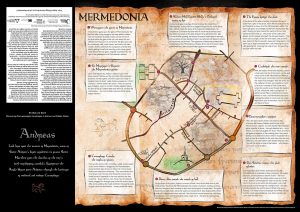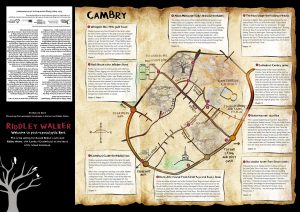 We are launching the walk on Friday 17th November, and talking about Riddley and Andreas, and what makes them such an interesting pairing, before leading those who aren't busy working on a Friday afternoon on the first of three walking tours of Canterbury. We will be running the same tour again the following Friday and Saturday (24th/25th), and recordings of our talks will be available through our project website here: https://blogs.canterbury.ac.uk/owhatweben/.
Book here!
https://beinghumanfestival.org/event/o-what-we-ben-discovering-post-apocalyptic-landscapes-1/
Or here!
https://beinghumanfestival.org/event/o-what-we-ben-discovering-post-apocalyptic-landscapes-2/
Or here!
https://beinghumanfestival.org/event/o-what-we-ben-discovering-post-apocalyptic-landscapes-3/
But fear not! If you can't make the tour, you can do-it-yourself. We will have plenty of Riddley/Andreas maps left to distribute for those who can make it to Canterbury, or you can follow the route online through the website, where in the not-too-distant future you'll also find copies of the map (see images below).
We're hoping to do more with Riddley and Andreas, and would really like to collaborate with others who are intrigued by either of these works, so artists, musicians, and anyone and everyone else please do get in touch…
* I highly recommend The Mouse and His Child. It has everything, including one of the best villains in fiction, the slave-driving Manny rat, and a wise old shamanic frog. But be warned that it will stomp on your heart and leave you a tear-stained blubbering mess.