My TV Debut on Question Time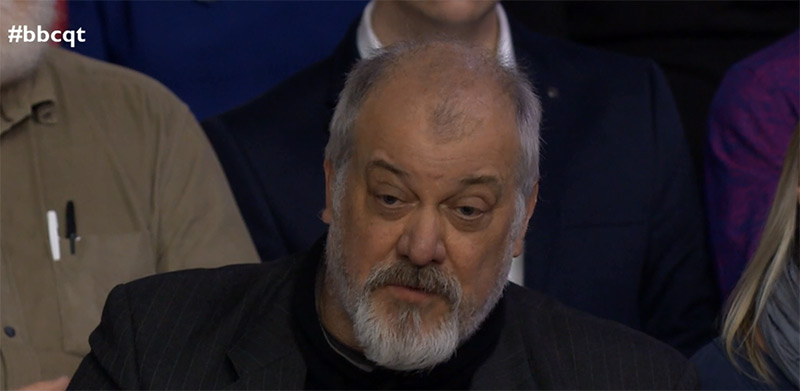 It was my partner's idea to go on Question Time. We watch it regularly because politics is of interest to us and the discussions can qualify or challenge how we think about issues. Not knowing quite what to expect we turned up at Cruise Terminal 1, where Question Time was being broadcast.
David Dimbleby introduced himself to the gathered audience in an informal atmosphere before the show and let us know how the evening would unfold.
Every audience member gets to write down a question. One of the instructions is that you try to be provocative with your question. I wanted to ask about events surrounding the attack in Salisbury. It seemed strange to me that from Monday to Wednesday the situation had moved very quickly from a position of uncertainty to absolute certainty about the culpability of the Russian state in the attack.
I am convinced that without the teaching I have at CCCU I would not have been able to formulate or construct my question in the way that I did. CCCU has taught me to think differently, to seek evidence, to challenge ideas and, most importantly in this situation, to consider what questions to ask and how to ask them.
I was very happy my question challenged the panel, but especially that Brian Cox engaged with the question so well.
I had a great night and my university experience at CCCU made it much more likely that my question was the first to be asked.