'Let Your Passions Lead You' – A Creative Writing student's view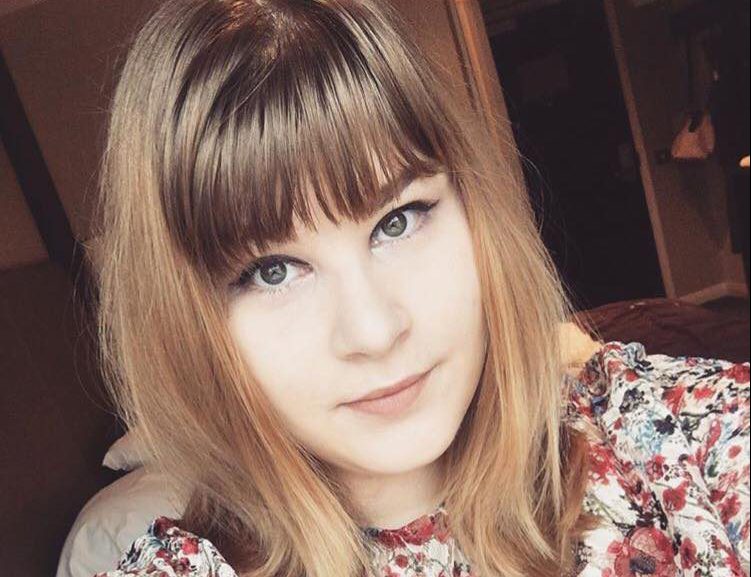 I was nine when I first realised I wanted to be a writer. I distinctly remember receiving a Jacqueline Wilson Write-Your-Own-Novel kit for my birthday, and spent weeks writing a fantastical story about an all-girls Chelsea Football Club. Not my best work.
I remember following my uninterested mother around the house, reading it to her in bits and pieces. She would tactfully tell me 'yes, dear, very nice' at well-timed intervals, but it was just a lengthy version of a drawing on the kitchen fridge to her. It was so much more to nine-year-old me; it was the start of my rise to fame. Obviously, I was an ambitious child.
Fast-forward to my first year of Sixth Form, and my overconfidence in writing had transformed into hidden poetry books, and the odd creative piece in school essays.
My English Literature teacher was the one to set me on my path; we handed in a creative writing piece in double period, and mine was about King Lear's three daughters. She made me stay behind after class, I was sweating. She told me to apply to university, and do an English degree with a Creative Writing module. My mind, was blown – I didn't know you could do writing at university.
So, there I was, a month later, scrolling through universities one day on UCAS and found a section called 'Creative Writing' degrees. Again, mind blown again. I applied for four courses, but I only ever liked the sound of one. 'Creative and Professional Writing' at Canterbury Christ Church University. Canterbury was only an hour and half away by train, and the city sounded magical to me.
I got in, obviously, and September 2012 I was off to university – the first person in my family to do so. I was never one to shy away from a challenge, and I had always worked and studied, so managing classes and work wasn't new to me; I kept up steady Firsts and 2:1s, work, and a social life. I loved the campus, the lecturers were great, and there were plenty of pubs for me to visit. Perfect.
I was half way through my degree when I wrote my first novel. I spent two weeks barely sleeping, but I loved every moment of it. It, alongside work and studies, taught me a discipline I don't think I could have learned if I had just been a student, like my peers. It was my first lesson as a writer – sometimes, you must fit your passions around your responsibilities. That mentality never left me, and I wrote six more e-books, and maintained several blogs whilst doing my Bachelor's degree.
I was always supported by my lecturers, and they were always ready to read our work, and give criticism, but they always had one foot on reality. A creative career can conjure up illusions of loftiness, of unawareness, but my degree was designed to not only help hone our skills, but how to use them, market them in the 'real world'. They taught me how to not only write, but to edit, structure, develop my ideas. I did modules on marketing, on online development; every skill I needed to write and self-publish my books was gleaned from my time at CCCU.
In 2015, I graduated with a 2:1. I attended my graduation ceremony in the stupid cap and gown – a rite of passage for any graduate, if you ask me. But I knew then, that I wasn't finished with education, but everyone needs a break. I moved back home for a full-time, demanding job in optics (like opticians, not a bar!), and wrote when I found the time.
I think this has happened to every writer, every creative at some stage in their career – everyday life takes over. It becomes hard to prioritize your writing over your day job. It is easier to watch Netflix than it is to sit for an hour and write, to be creative. It takes energy, it is a job as well as a passion. I lost sight of my passions, sadly and the novel I was writing fell into the metaphoric bottom drawer of priorities.
In March 2017, I'd had enough of my own excuses. If I had time to binge-watch TV shows, I had time to write. I got a portfolio together, contacted my old lecturers, and applied for the Creative Writing MA. It was time to go back to university and start really working on my career.
I am happy to say I am now a third of the way through my Master's, working full time, writing a new novel, I see slightly less of a social life these days, but I am willing to sacrifice a year to the Social Gods, and end up with two more letters after my name.
If there is anything I would want you to learn from this, it's that life will get in the way, and try and lull you into the everyday grind of something easier, something 'just to pay the bills', and if you get lost and end up there for a while, that's okay. You will make your way back. You will find your passions again, whether it takes two months, two years, or twenty – you will come back to it.
By Melissa Holden, Creative and Professional Writing BA (2012-2015), Creative Writing MA (2017-2019)