International Centre for Victorian Women Writers (ICVWW) Research Seminar on Victorian Humour (Tuesday 17 October 2017)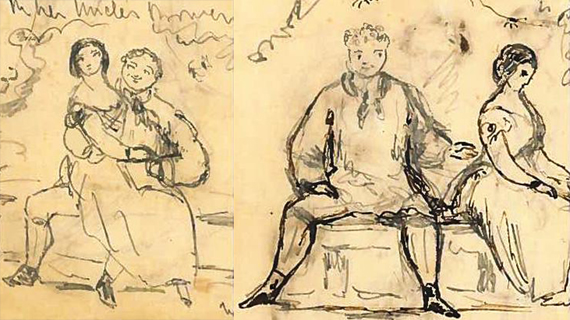 International Centre for Victorian Women Writers (ICVWW) will run its first 'Women's Writing in the Nineteenth Century' research seminar of 2017-18 on Tuesday 17 October, 5:15 – 7:00pm, in Nf01, at Canterbury Christ Church University.
It will feature an interdisciplinary panel on Victorian Humour, and the two papers will be as follows:
Bob Nicholson (Edge Hill), "Droll Dogs and Agreeable Rattlers: Telling Jokes in Victorian Britain"
Louise Lee (Roehampton) "Did George Eliot have a theory of laughter?"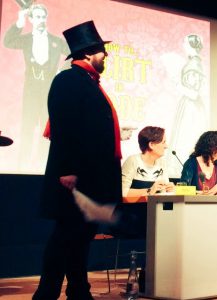 Bob Nicholson is Senior Lecturer in History at Edge Hill University. Bob specialises in nineteenth-century Britain and America, with a focus on journalism, popular culture, jokes, transatlantic relations and the Digital Humanities. His current research explores the circulation of American popular culture in late-Victorian and Edwardian Britain. Bob is also working on the construction of an online archive of one million Victorian jokes. This research has been published in a range of academic books and journals, including the Journal of Victorian Culture, Media History, Victorian Periodicals Review, and 19: Interdisciplinary Studies in the Nineteenth Century.
Louise Lee is Senior Lecturer in Victorian Literature at Roehampton University, London. She is completing a monograph The Call to Levity: Laughter, Evolution and the Victorian Literary Imagination 1830 -1910 (forthcoming OUP & the British Academy, 2019), and with Martin Priestman, co-editing a special edition ofRomanticism and Victorianism on the Net, 'Literature and Evolution: The Two Darwins' (forthcoming 2018). She is editing Victorian Comedy and Laughter: Conviviality, Jokes and Dissent (forthcoming Palgrave, 2017), which includes her essay, 'George Eliot's Jokes,' and has published on Charles Kingsley, Emily Brontë, Mary Elizabeth Braddon and George Eliot, and with Mark Knight, edited Religion, Literature and The Imagination (Bloomsbury, 2010).
Details of further sessions in this year's ICVWW Women's Writing in the Nineteenth Century seminar series can be found here: https://www.canterbury.ac.uk/arts-and-humanities/school-of-humanities/research/victorian-women-writers/seminar-series/womens-writing-in-the-nineteenth-century-seminar-series-2017-18.aspx
No registration is necessary and all are welcome! Tea and coffee will be available 15 minutes before the start of the seminar, which is on Tuesday 17 October, 5:15pm-7:00pm, in Nf01, at Canterbury Christ Church University.